MLB.com Columnist
Tracy Ringolsby
Walker, Mariners finish June on high note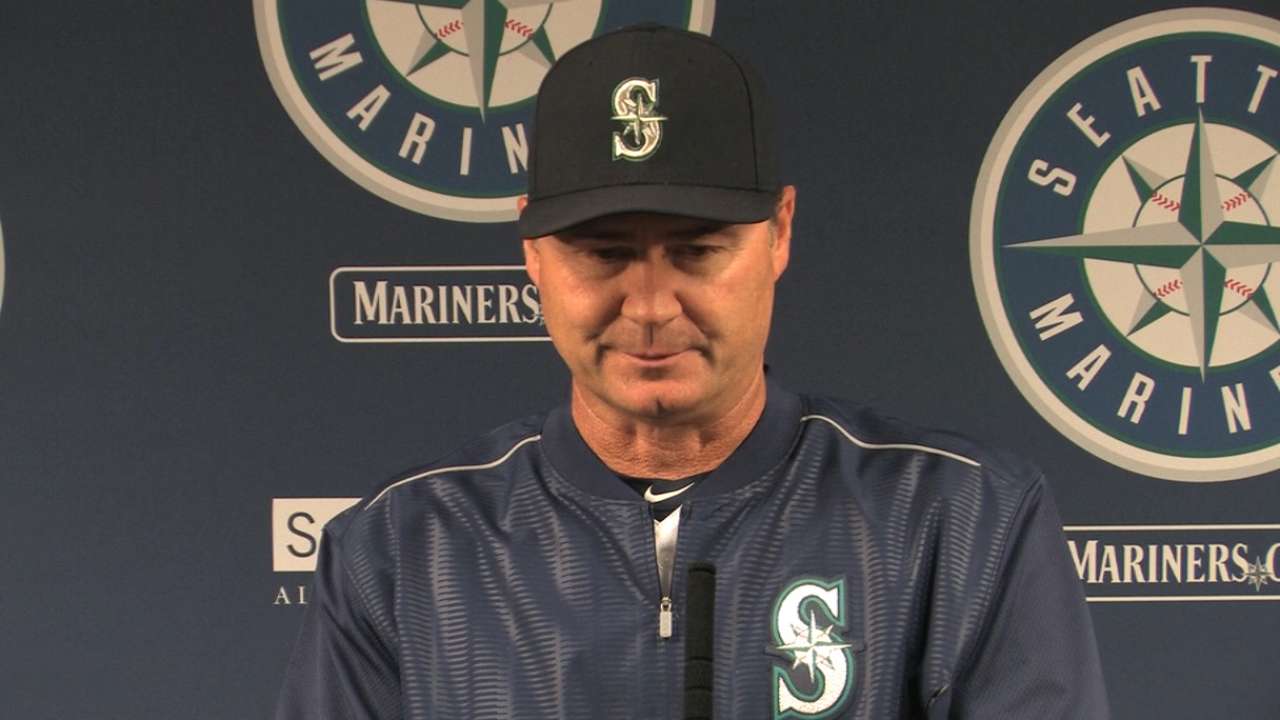 SEATTLE -- It was one of those regularly unscheduled sessions.
The season was slipping away. Mariners manager Scott Servais knew something had to happen or those first two months of hope could evaporate into a summer of disappointment. So he had a chat with the team's core of veterans.
"It's something we do [regularly]," said Servais.
How regularly?
"When we feel it is needed," he said.
The message was simple.
"We had a discussion today," he said, "about the intensity level."
The players listened.
"We showed up ready to play," he said.
And the Mariners won, 5-3, on Thursday night at Safeco Field, snapping a seven-game winning streak for the American League East-leading Orioles.
"We need to play well," said Servais. "We need to get going into the All-Star break."
It has, after all, been a rugged 30 days of June. The Mariners closed out May in second place in the AL West, just a half game back of the division-leading Rangers. They head into July not only having slipped into third place, but 10 1/2 games back of the Rangers, the victory on Thursday only their 10th in 28 June games.
There is, however, hope.
There is the Wild Card. And while they are tied for sixth with the White Sox in the bid for one of the two AL spots, they are only 2 1/2 back of the Royals and Red Sox, who lead the AL Wild Card race, two back of the Astros and Blue Jays, and one behind the Tigers.
More than that, however, there is a pitching staff that is starting to show some signs of an evolving stability.
First came the news that King Felix, as the locals refer to Felix Hernandez, out since May 27 with a strained calf, will throw a second bullpen session on Friday and should be ready to rejoin the rotation after the All-Star break.
Then came another step forward by ace-in-waiting Taijuan Walker, who returned after a 10-day break to deal with a strained tendon in his right foot, dominating the Orioles for six innings before giving up a leadoff home run to Hyun Soo Kim in the seventh. He finished up allowing one run on three singles and a home run, and striking out five without a walk. He faced the minimum of three batters in five of the six full innings he pitched.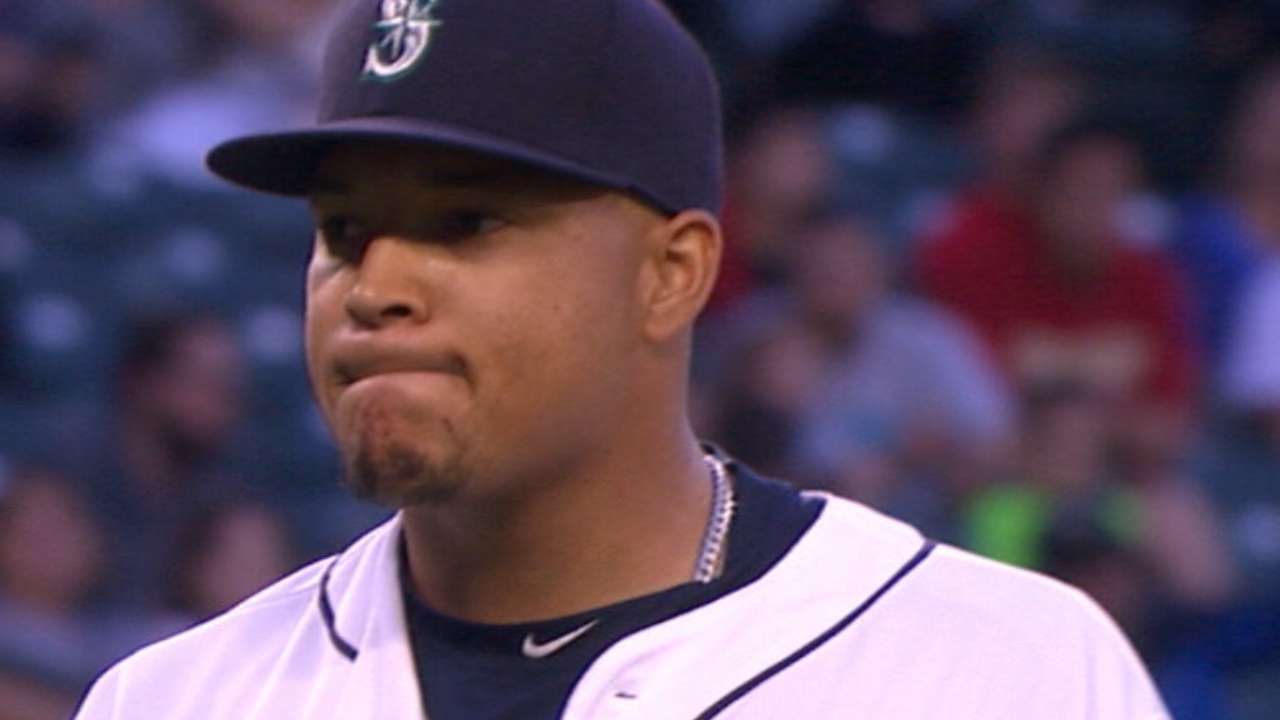 And that was challenging a fastball-hitting Orioles team that set a Major League record with 56 home runs in June.
"I was happy to see him going again," said Servais. "That's the guy we saw earlier in the year."
More than that, that's the guy the Mariners need later this year, a guy to step in behind Hernandez and ahead of the likes of Hisashi Iwakuma, Wade Miley and James Paxton, which would give the Mariners potentially as deep a starting five as any AL team. The type of rotation that could not only take them to a Wild Card but provide a postseason nightmare for any opponent.
And then came another sooner-than-expected statement of belonging in the big leagues by Edwin Diaz, who reaffirmed his ability to help shut down the opposition in later innings by taking over for Walker with one out and one on in the seventh and striking out Mark Trumbo and Matt Wieters.
A third-round Draft choice in 2012, the 22-year-old native of Puerto Rico has shown no problem in transitioning from the rotation in the Minor Leagues to the bullpen in the bigs. He has struck out 22 of the 60 batters he has faced since his big league debut 25 days ago, and allowed only 19 baserunners -- 14 hits and five walks.
"No fear," said Servais. "He comes in, gets to the mound, and I said, 'Eddie, you ready?' He said, 'I'm ready skip. Give me the ball.'"
Diaz, after all, along with Walker, is why despite how bleak things have seemed in the month of June, the Mariners can envision a bright next four months. Those two answer two big needs in a pitching staff that has been a challenge for the Mariners.
For all the chatter around baseball about the challenges of pitching in Safeco, it has been the Mariners' offense that has been the consistent bright spot of the first three months. With Kyle Seager's RBI single in the first inning on Thursday, they now have three players with 50 or more RBIs -- Seager (50), Nelson Cruz (53) and Robinson Cano (54).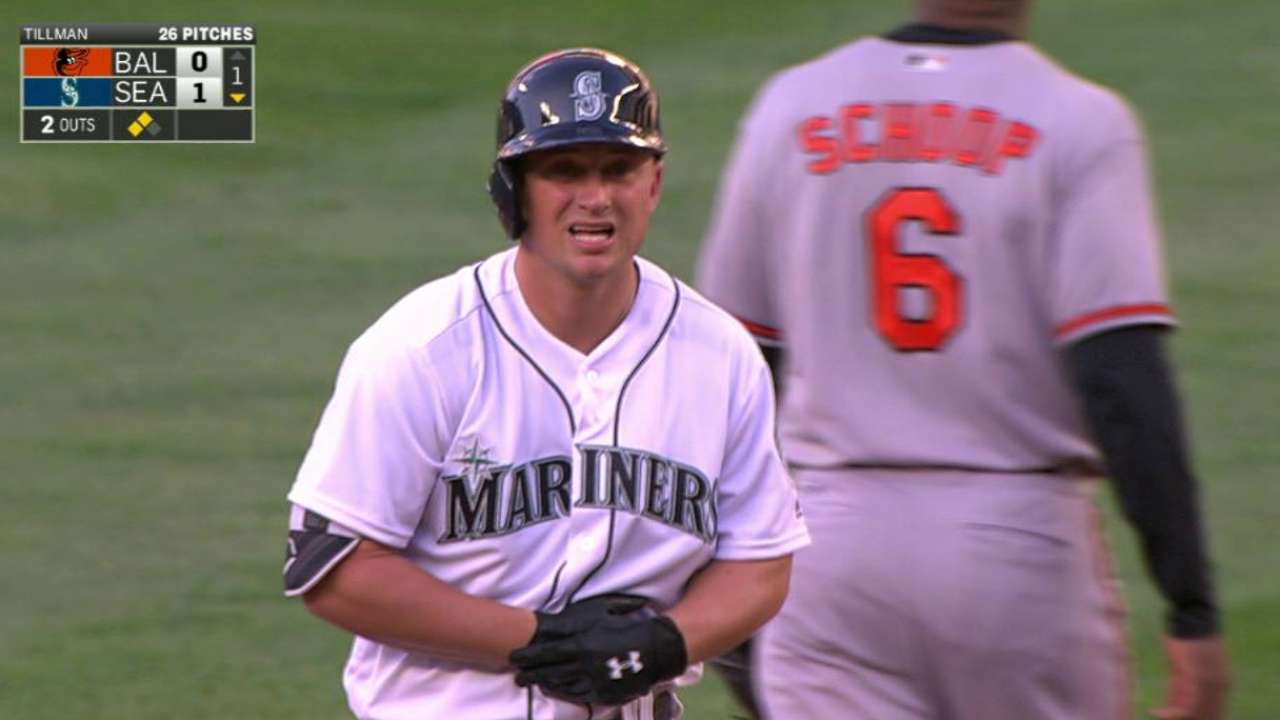 The Mariners have hit 114 home runs, 11 behind the Major League-leading Orioles, and one fewer than the Blue Jays, who rank second in the Majors.
And if that doesn't provide reason for hope, it was Chris Tillman, a prospect back when the Mariners sent him and Adam Jones to the Orioles in the ill-fated trade for Erik Bedard, who was the losing pitcher on Thursday. It was his first loss in 10 career starts against the Mariners, and it was his first loss in 12 starts dating back to May 3 against any team.
"It was nice to see the guys step up," said Servais.
It was a step back in the right direction after a wayward journey through the month of June.
Tracy Ringolsby is a columnist for MLB.com. This story was not subject to the approval of Major League Baseball or its clubs.