Brewers agree to terms with 9 international prospects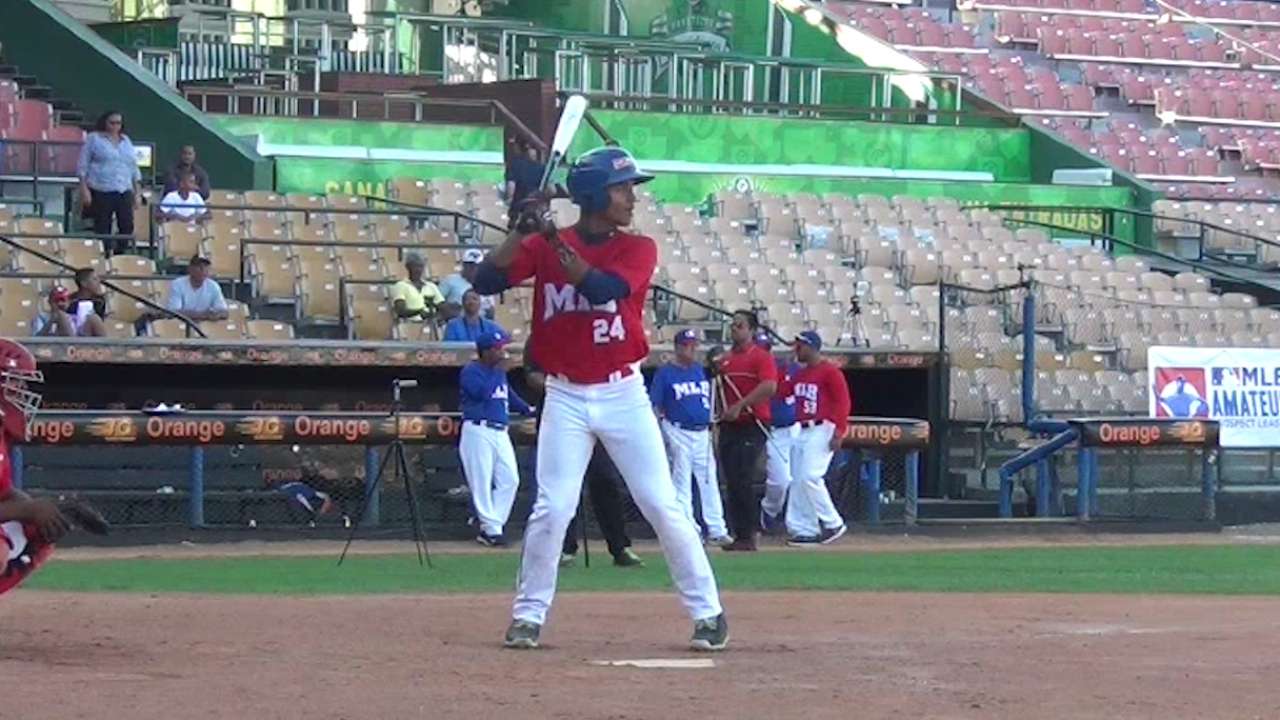 The Brewers have agreed to an $800,000 signing bonus with outfielder Pablo Abreu, ranked No. 29 on MLB.com's Top 30 International Prospects list, and infielder Jean Carlos Carmona, ranked No. 30, for $725,000, according to sources. Milwaukee also agreed to terms with Dominican outfielder Francisco Florentino for $500,000 and Dominican outfielder Anderson Melendez for $400,000.
The club also signed right-handed pitcher Jeison Medina, infielder Victor Maria and infielder Jean Carlos Cruz from the Dominican Republic, and righty Brayan Salaya and catcher Roberto Molina from Venezuela.
The Brewers did not confirm the terms of the deals.
Abreu is an aggressive hitter with a knack for making contact in games and driving the ball into the gaps. He has developing power and has shown the ability to turn on pitches. On defense, Abreu has a solid arm and the defensive skills to stay in center field. That said, he's versatile enough to change positions if needed and there's a thought that he ends up as a corner outfielder.
• Complete list of all Top 30 international prospect signings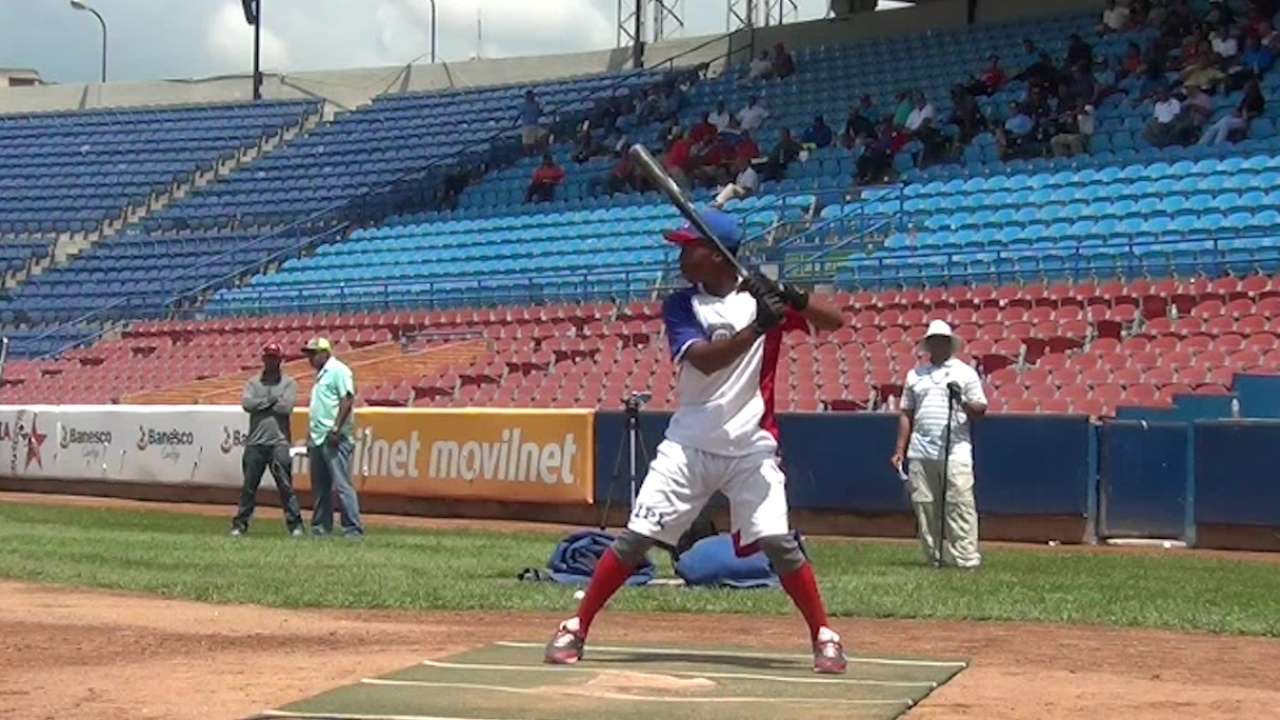 Carmona is a switch-hitter who has shown a consistent approach and displayed power from both sides of the plate. He has the arm strength to stay in the middle of the infield and he has been praised for his good hands.
#Brewers finalize to $725K deal with INF Jean Carmona, #30 on @MLB Top 30 Int'l https://t.co/BTsVF5bAYy @MLBPipeline pic.twitter.com/MCnSxoP07h

— Jesse Sanchez (@JesseSanchezMLB) July 2, 2016
In accordance with the Collective Bargaining Agreement, each team is allotted a $700,000 base and a bonus pool with four slot values based on the team's record in 2015 for the international signing period, which started Saturday. Milwaukee's overall pool total for this year's signing period is $4,098,500.
Jesse Sanchez is a national reporter for MLB.com based in Phoenix. Follow him on Twitter @JesseSanchezMLB and Facebook. This story was not subject to the approval of Major League Baseball or its clubs.