Slumping Park losing time; roster spot next?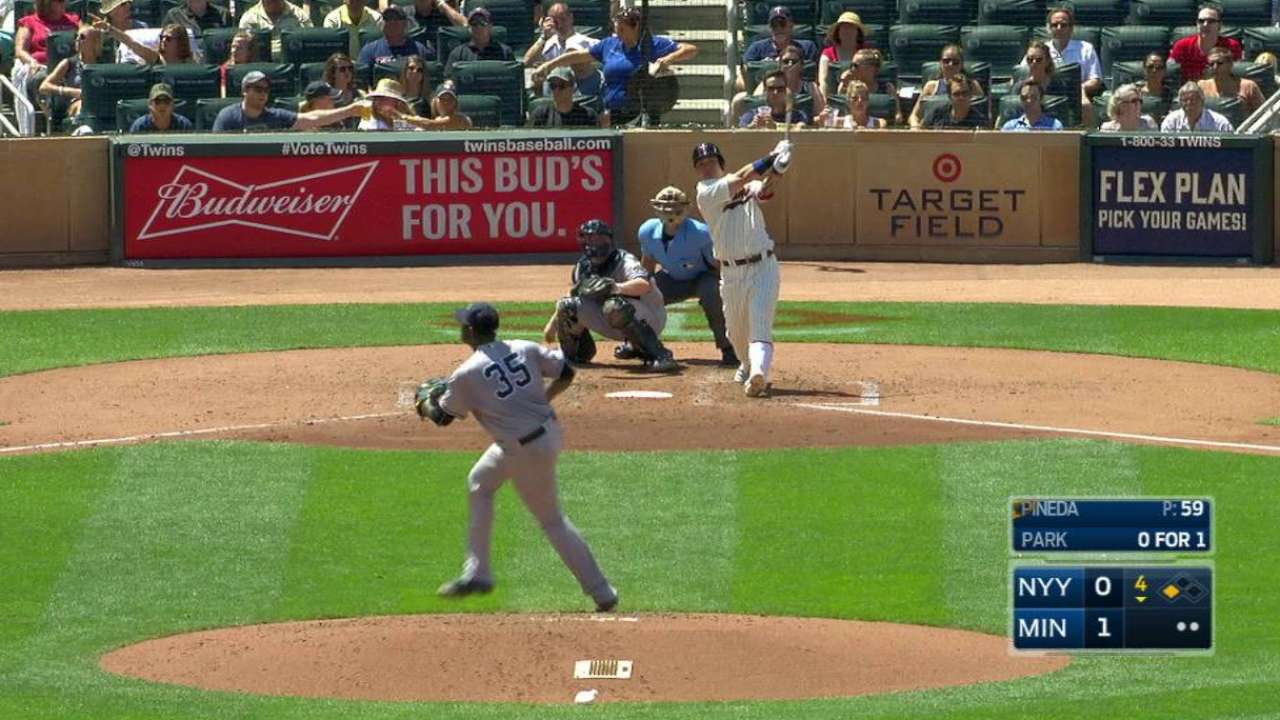 CHICAGO -- Twins rookie Byung Ho Park didn't start for the second day in a row Thursday in the series finale against the White Sox, and the designated hitter has only played three games on the road trip amid an extensive slump at the plate.
Park, 29, signed with Minnesota in December after hitting 50-plus homers each of the past two seasons with the Nexen Heroes of the Korean Baseball Organization. He's hitting just .071 with 22 strikeouts in his past 12 games, and hit .136 with 27 strikeouts in 19 games in the month of June.
With the pending return of Miguel Sano from the 15-day disabled list, another candidate to handle the DH role, there is a chance Park might get optioned to Triple-A Rochester to make room on the roster.
"I was warned that he may go through some of these phases," Twins general manager Terry Ryan said. "This point where he is struggling, I was hoping not, but one thing I didn't know about Park was his personality. He's one of the greatest guys on this ballclub, maybe one of the better guys we've had here in a long time. But he's struggling big time, and everybody acknowledges that, including him."
Park's numbers have steadily trailed off since the start of the season. He's dealing with a nagging right wrist issue, but manager Paul Molitor said Park has told him it's not affecting him, and the timing of it hasn't matched up with his steady decline through the season's first three months.
After hitting .227 with six homers and eight RBIs in April, Park dropped to .205 with three home runs and 10 RBIs in May, followed by his ice-cold June. It's not even close to what Park did last season in South Korea, where hit .343 with 53 home runs and 146 RBIs in 140 games. Molitor has now started using the DH role to give other lineup regulars a day off from playing the field.
"He understands and the communication's been good," Molitor said. "I know that it's been burdensome for him not to perform up to the way that he had hoped. It's tough. He's a guy who, somewhat culturally and somewhat just being a prideful man, wants to make the Twins look good. And he's worried about letting people down, and these types of things, like a lot of young players do ... [we'll] just try to keep him as strong, mentally, as we can. I think that's been the hardest part for him."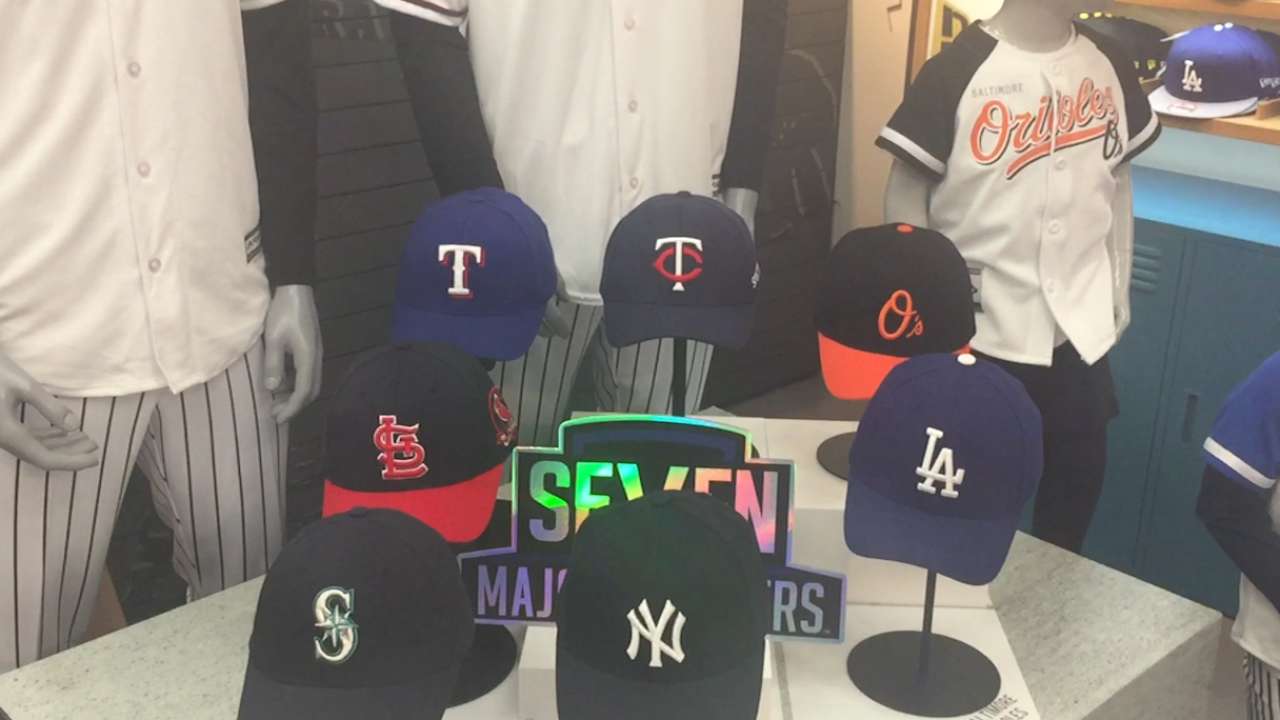 Park is aware of how other Korean players are performing elsewhere in the Major Leagues. Jung Ho Kang has cemented an everyday role with the Pirates, hitting 11 home runs with 28 RBIs through his first 44 games this season, and Dae-Ho Lee has done the same with the Mariners (10 home runs, 30 RBIs in 56 games). Orioles left fielder Hyun Soo Kim, also a rookie, entered Thursday batting .339 with a .431 OBP in 37 games.
"I don't think that's a huge deal for him," Molitor said. "I think he knows that people are watching, and there's maybe some of that in the mix, but early in the year, when he was doing well, was he thinking about those things? No. I asked him if he talks to those guys much. They do a little, but they're all convinced they can play here, so they just kind of tell each other to stay with it when one of them's not doing particularly well during a given time."
Worth noting
• Right-hander Kevin Jepsen made his first appearance in almost a full week in the Twins' 9-6 loss to the White Sox on Wednesday, allowing a run on two hits in one inning. Jepsen's struggles this season are ongoing. He's allowed at least one run in each of his past three appearances, which have included a blown save, two home runs and a 22.50 ERA.
"He had a lot of ways to get ahead [last season]," Molitor said. "He had a lot of ways to finish, and right now, I think most of the damage is being done on the fastball. ... It's just been more the combination of not having those other pitches and having to throw fastballs, and guys [are] just kind of gearing up for one pitch."
• Joe Mauer got the day off Thursday, sitting out rather than playing DH or first base. Mauer also got to skip the game with hard-throwing left-hander Carlos Rodon pitching for Chicago.
"He's been a guy who's been out there pretty much every day in some capacity, so [we gave] some other guys an opportunity to play," Molitor said.
Brian Hedger is a contributor to MLB.com and covered the Twins on Thursday. This story was not subject to the approval of Major League Baseball or its clubs.