Freeman breaking his bat leads top GIFs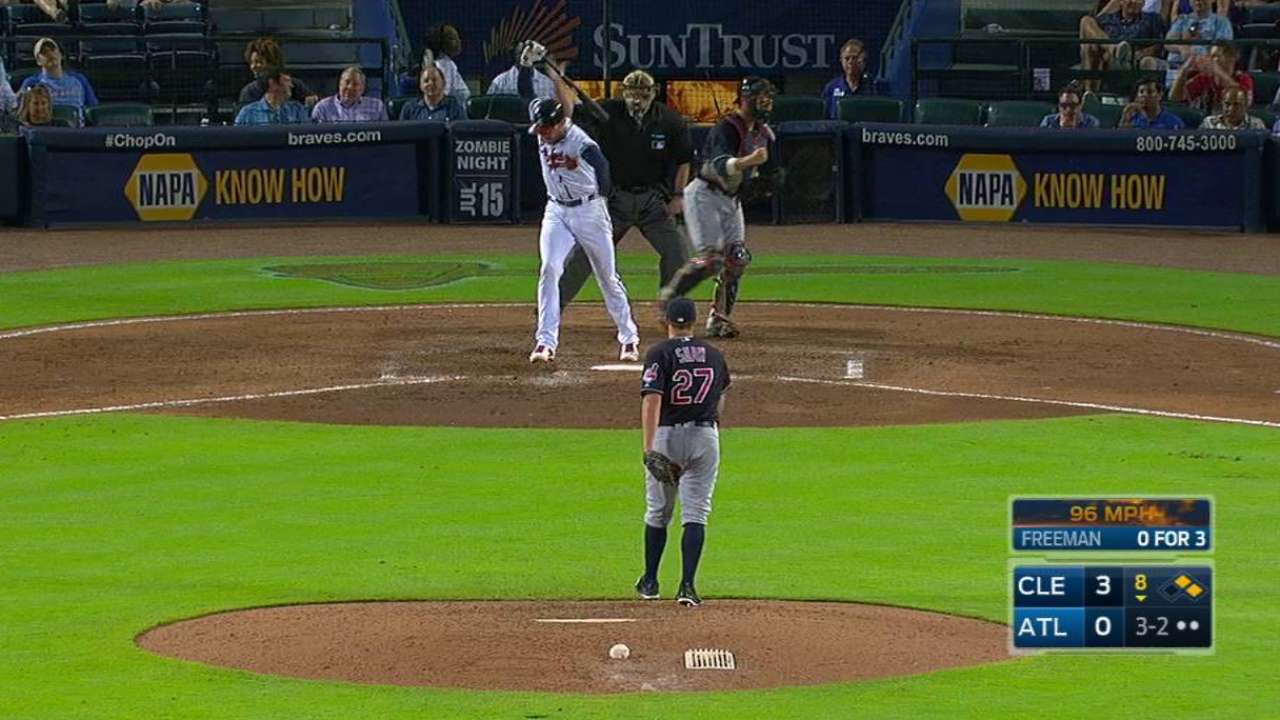 Here are the Top 5 GIFs from Wednesday's games, courtesy of @MLBgifs:
1. It was clearly the bat's fault
Freddie Freeman's bat was the unfortunate victim of his frustration after he struck out for a third time against the Indians.
2. That's using your noggin
Perhaps inspired by the recent international soccer tournaments, Miguel Sano unintentionally attempted a header when fielding a popup during his rehab assignment. Thankfully a teammate was nearby to complete the out.
3. You can call him Sir Didi
Didi Gregorius was the hero for the Yankees, handing his club a win with a two-run, walk-off homer against the Rangers. New York rallied from a five-run deficit in the eighth to win.
4. Wanna have a catch, Dad?
Adrian Beltre warms up for the Rangers' game by playing catch with his son.
5. All you need is glove
Jed Lowrie connects for his second home run of the season with a slight assist from Giants outfielder Mac Williamson.
Chad Thornburg is a reporter for MLB.com. This story was not subject to the approval of Major League Baseball or its clubs.