Upton Jr.'s home run robbery leads top GIFs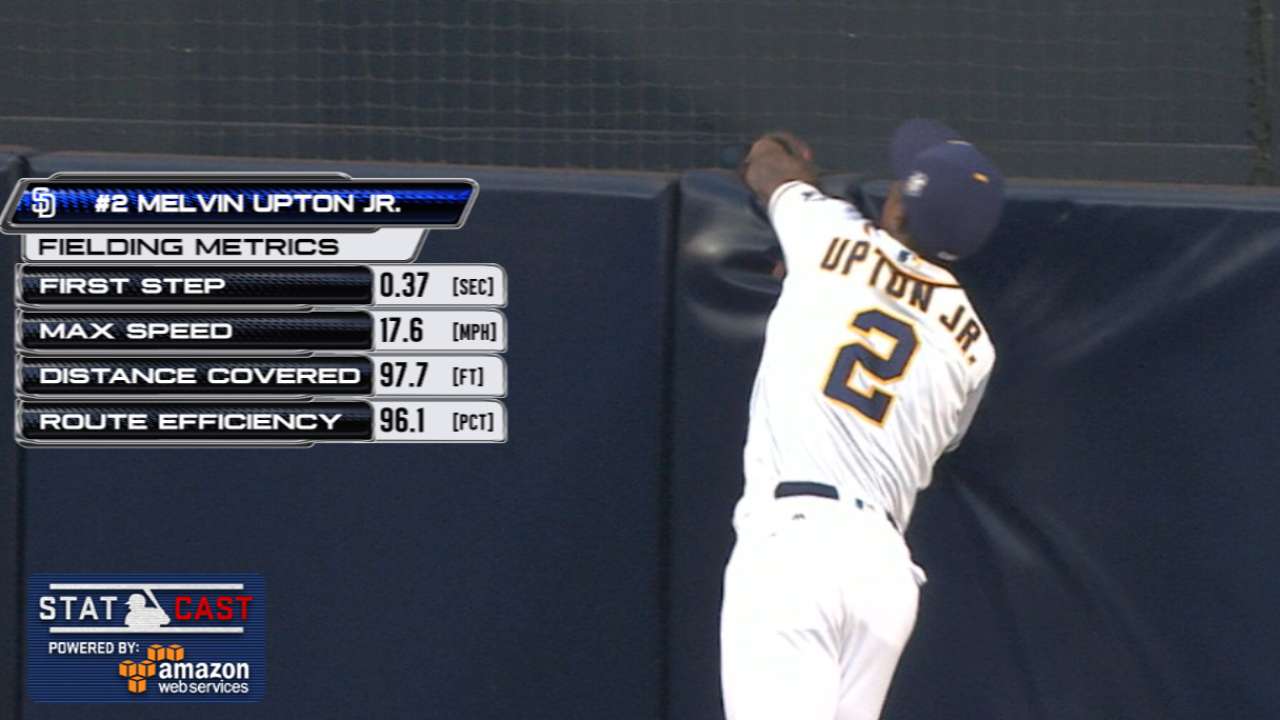 Here are the Top 5 GIFs from Tuesday's games, courtesy of @MLBgifs:
1. I believe I can fly
Melvin Upton Jr. goes way up to make an incredible catch over the wall, robbing the Orioles of a home run.
2. Wheels are turning
Cubs skipper Joe Maddon was forced to get creative with his roster, sending three relievers to the outfield as Chicago's 7-2 win over the Reds stretched to 15 innings.
3. Shake, rattle and roll
Anthony Rizzo doesn't miss a beat as tumbles into the stands at Great American Ball Park, hauling in an impressive catch over the tarp.
4. What the hail?
Summer weather took Tuesday off in Denver. A wild hail storm whipped through Coors Field, prompting a lengthy delay for the Rockies and Blue Jays.
5. Pick me a winner
Julio Urias picks off Jonathan Villar, who leads all Major Leaguers with 26 stolen bases, en route to his first career win.
Chad Thornburg is a reporter for MLB.com. This story was not subject to the approval of Major League Baseball or its clubs.