3 NL outfielders to pluck off the waiver wire
Nats' Werth, Marlins' Dietrich, speedy Upton Jr. all possess pop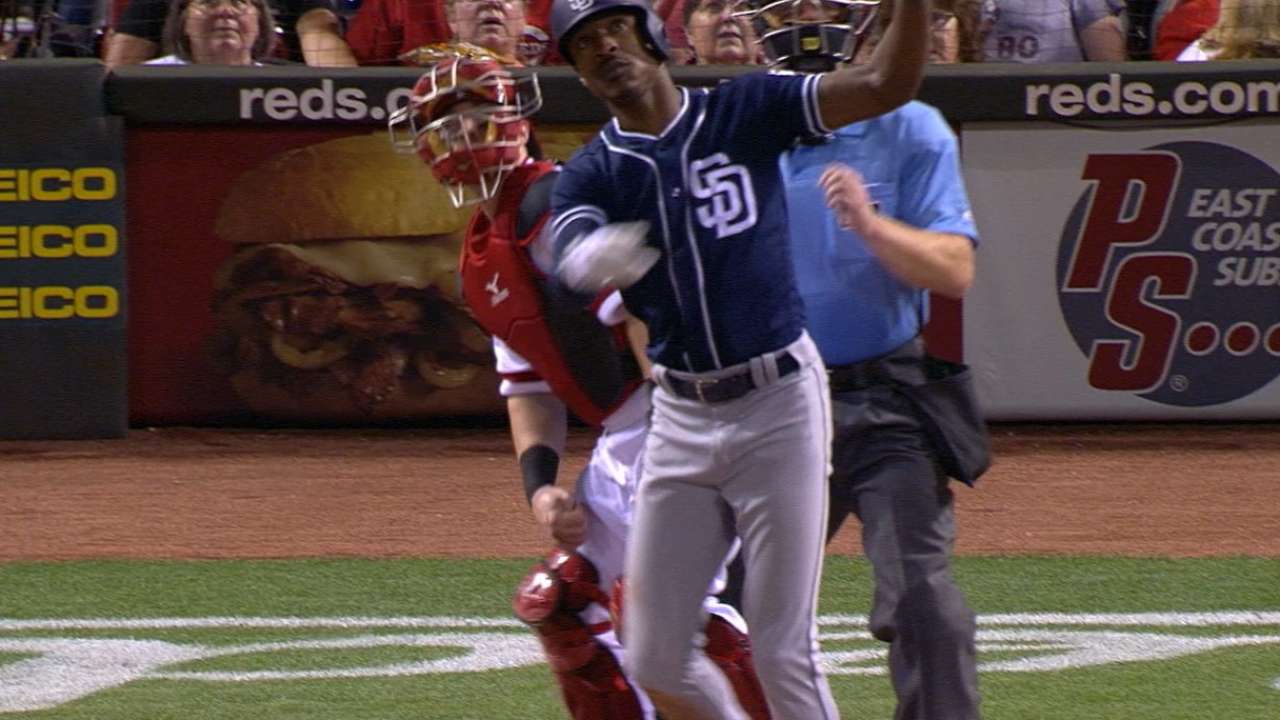 Does your fantasy team need help Well, let's take a look at three NL outfielders at varying level of ownership (per Yahoo!'s tallies). make a case for each, and offer names of other more-owned NL outfielders to drop (or trade, given their inflated perceived values) in place of them. Got it? Cool. (Ownership rates are current as of June 27.)
Melvin Upton Jr., SD: 58% owned: I do not totally get this, but I also do totally get this. Upton was bad for a while. The last three years were tough for him, with his volatile offensive profile finally succumbing to his poor contact skills. The strikeouts grew, and the power shrank, and Upton was but a shell of his former self.
Fast forward to 2016, and Upton has essentially accumulated as many wins above replacement (WAR) as he did in the previous three years combined. He's on pace to hit 23 home runs and steal 35 bases. That's a massive year, even if he hits at the Mendoza Line. Except he's hitting better than league average.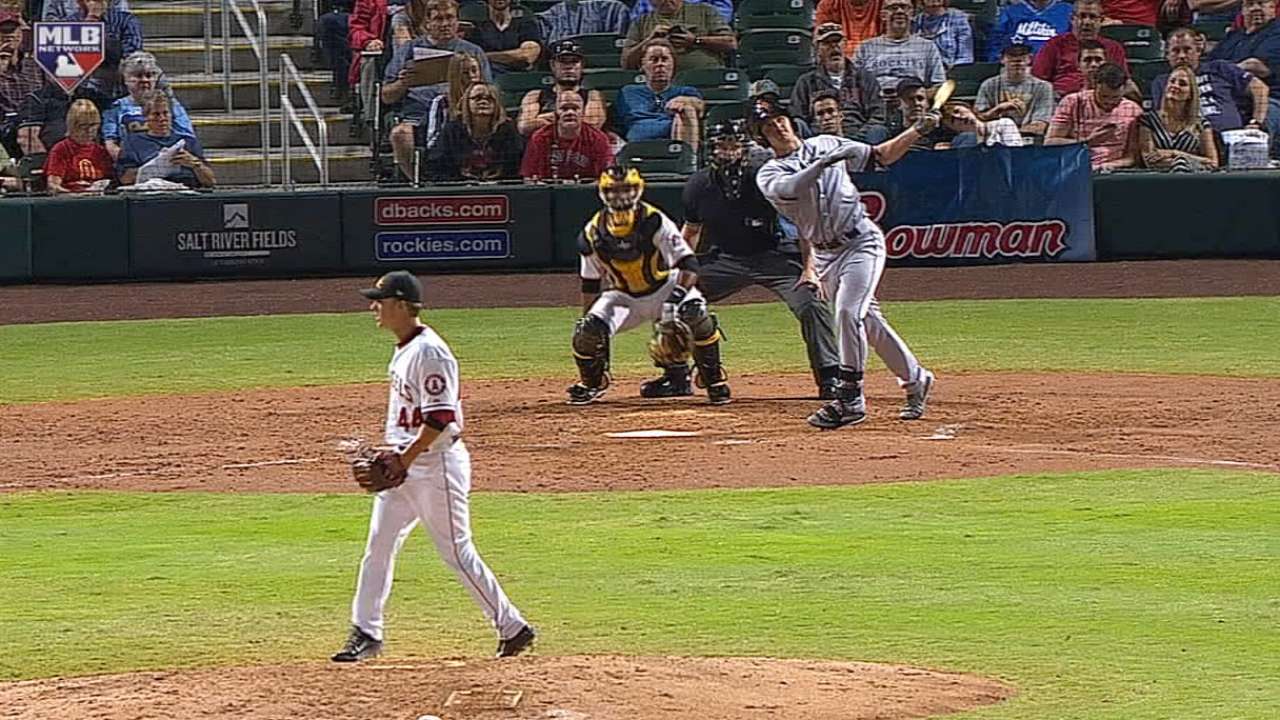 I can really only interpret Upton's current ownership as lingering skepticism of his abilities. He'll never be the king of contact, but at least his overall contact rate (Contact%) is the highest it has been since his career-best 2012 season. In other words, there's non-zero hope that his strikeout rate (K%) can hover around 25 percent like it currently does. And his all-fields approach -- he's sporting the lowest pull rate (Pull%) of his career and his highest opposite-field rate (Oppo%) since 2008 -- plus low pop-up rate support an elevated batting average on balls in play (BABIP).
In light of this, there's a solid chance the home run pace slows. But he is making the hardest contact of his career, and it's not like he hasn't sported a home run per fly ball ratio (HR/FB) in the mid-teens before. Meanwhile, there's no reason to believe he'll stop running -- that's a matter of opportunity and will, both of which Upton possesses currently.
Even if we give him 18 homers, 30 steals and a .240 average -- you'd take that, right? Also consider that he plays for a club lacking an abundance of better alternatives, so he's not going anywhere. Jump in.
In redraft formats, I prefer Upton to: Jason Heyward (82%), Carlos Gomez (72%), Joc Pederson (67%)
Jayson Werth, WAS: 32% owned: Werth isn't the juggernaut he used to be. Remember when he hit 36 home runs and stole 20 bases for the Phillies in 2009? He can still swing it a bit, though, and his role as part of a potent Washington Nationals lineup plays up his value.
Werth is hitting the ball hard, pulling the ball frequently and hitting very few pop-ups -- all good things. He'll hit 20 homers if stays relatively healthy. (He averaged only 471 plate appearances per season from 2012-15)
Still, you'd take 20 home runs, 140 runs plus RBIs, and a .250 batting average in deeper leagues.
Within this tier, I also like: Yasmany Tomas (31% owned) and Trayce Thompson (21% owned)
In redraft formats, I prefer Werth to: David Peralta (46% owned)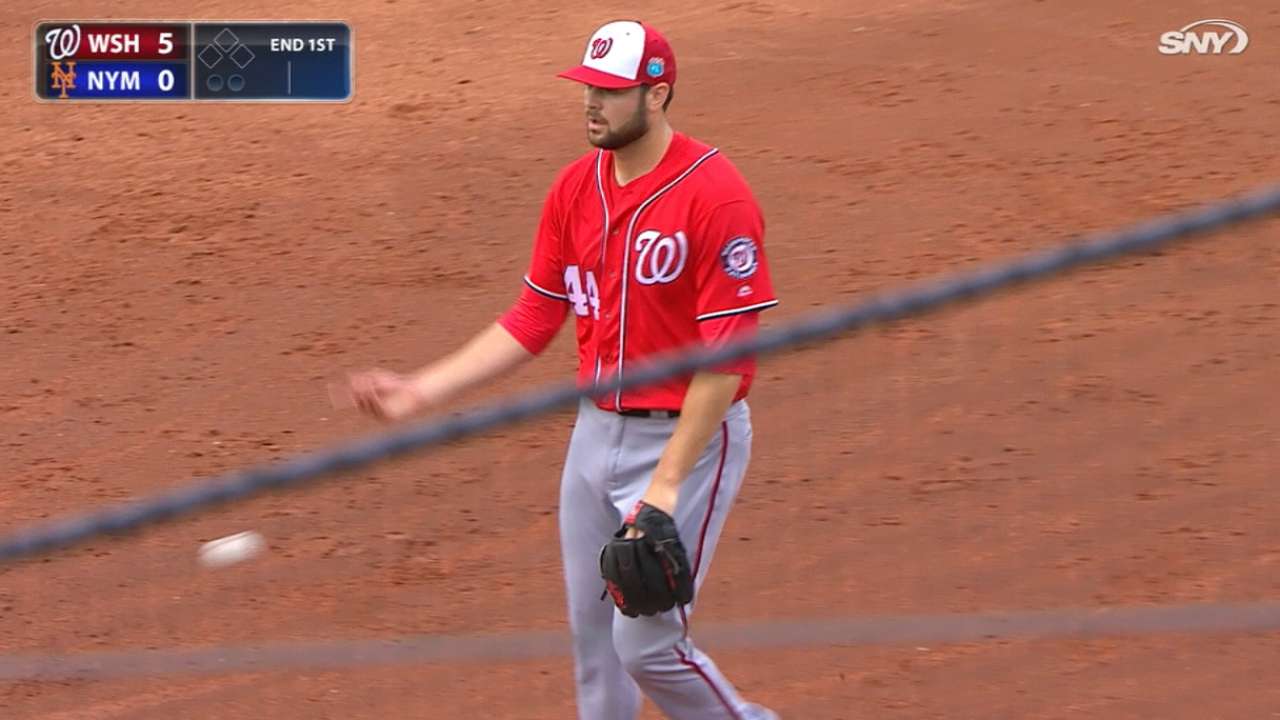 Derek Dietrich, MIA: 7% owned: I've long been a fan of Dietrich, so it has always been a little disheartening to see him get so few at-bats. The 26-year-old isn't getting younger, but he's finally seeing mostly full-time reps.
Dietrich has his downsides, as you might imagine to see in a player owned in fewer than 10 percent of fantasy leagues. For starters, his current success has been inflated by an elevated .358 BABIP that's bound to regress. And while he possesses 20-homer potential, the pop simply has not shown up to this point in '16.
But if one were to look at the silver lining here, Dietrich quickly becomes a bit more attractive. The pop could come around, of course, while the BABIP could fall without plummutting. If he can keep the BABIP afloat -- above the .270 range from his career before '16 -- then a .270/.350/.450 line with 20 homers and second-base eligibility seems within the realm of possibility.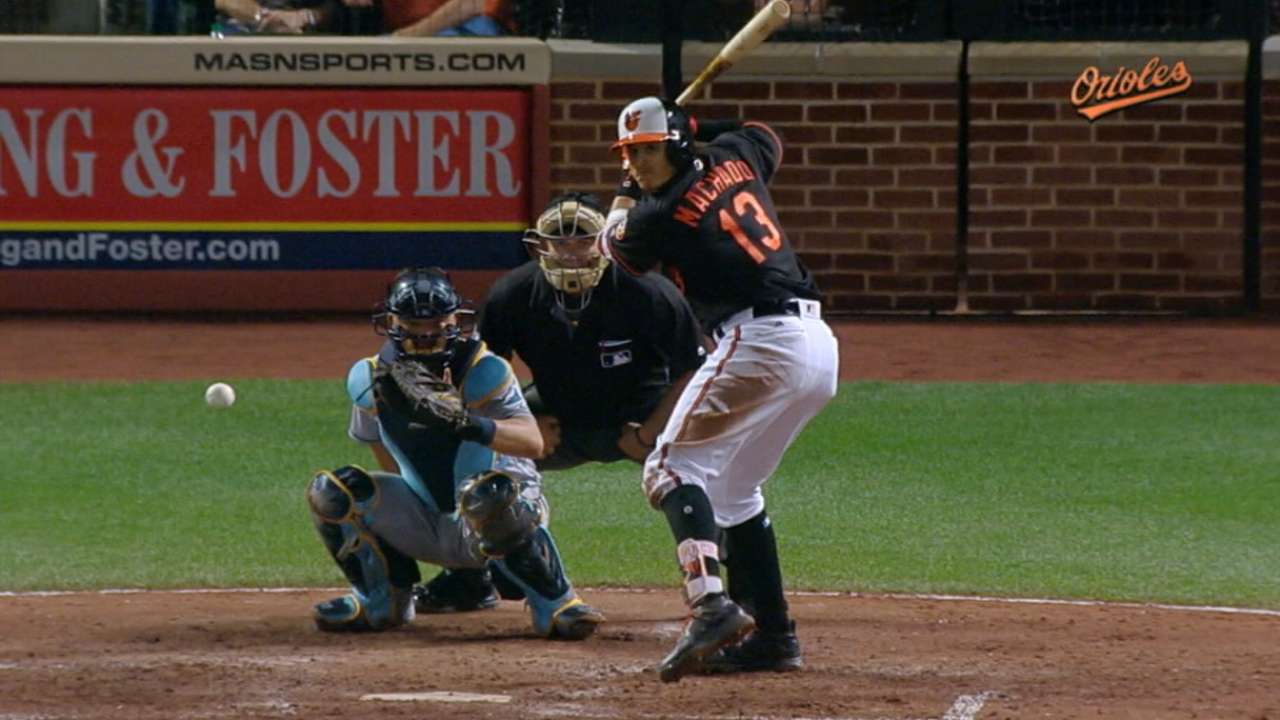 Dietrich may not be starting material in standard formats -- second base suddenly has its act together -- but he is nonetheless a legitimate option in deeper mixed leagues right now given that upside.
Within this tier, I also like: Michael Taylor (7% owned), Mallex Smith (on the DL -- 5% owned)
In redraft formats, I prefer Dietrich to: Domingo Santana (14% owned), Ben Paulsen (11% owned), Nick Markakis (11% owned)
Alex Chamberlain is a contributor to MLB.com. This story was not subject to the approval of Major League Baseball or its clubs.