Umpire Layne exits after being hit by foul ball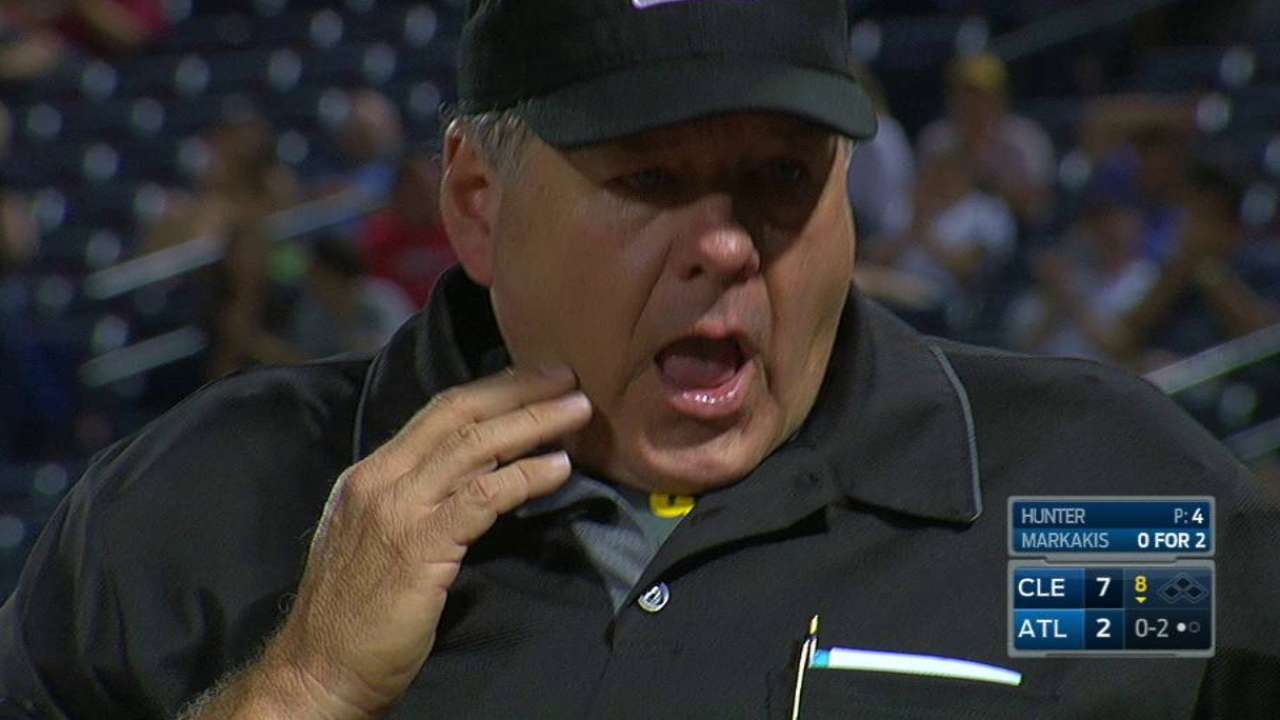 ATLANTA -- Home-plate umpire Jerry Layne exited the Indians' 8-3 win over the Braves at Turner Field on Monday after being hit by a foul ball off the bat of Nick Markakis in the eighth inning.
The ball struck Layne in the upper part of his right shoulder near his neck, forcing him to almost fall before Indians catcher Chris Gimenez reached his arm out to support him.
"I knew it hit him very solid, so my first reaction was to turn around as quick as possible and if I have to catch him, catch him or at least help stabilize him," Gimenez said. "Thankfully I was able to get a good grip on him. I'm pretty sure if I wasn't holding on to him he was going to fall over."
Play was stopped as Layne was helped off the field. He did not return, and the game proceeded with a three-man crew.
Second-base umpire Hunter Wendelstedt replaced Layne behind home plate.
"I hope he's all right. I told Hunter to tell Jerry we all are thinking about him and hopefully he pulls through it," Gimenez said. "He definitely took it pretty hard."
Pat James is a reporter for MLB.com based in Atlanta. This story was not subject to the approval of Major League Baseball or its clubs.