Fernandez, Perez proud to be U.S. citizens
Marlins' ace, Braves' coach Perez ready for Fort Bragg Game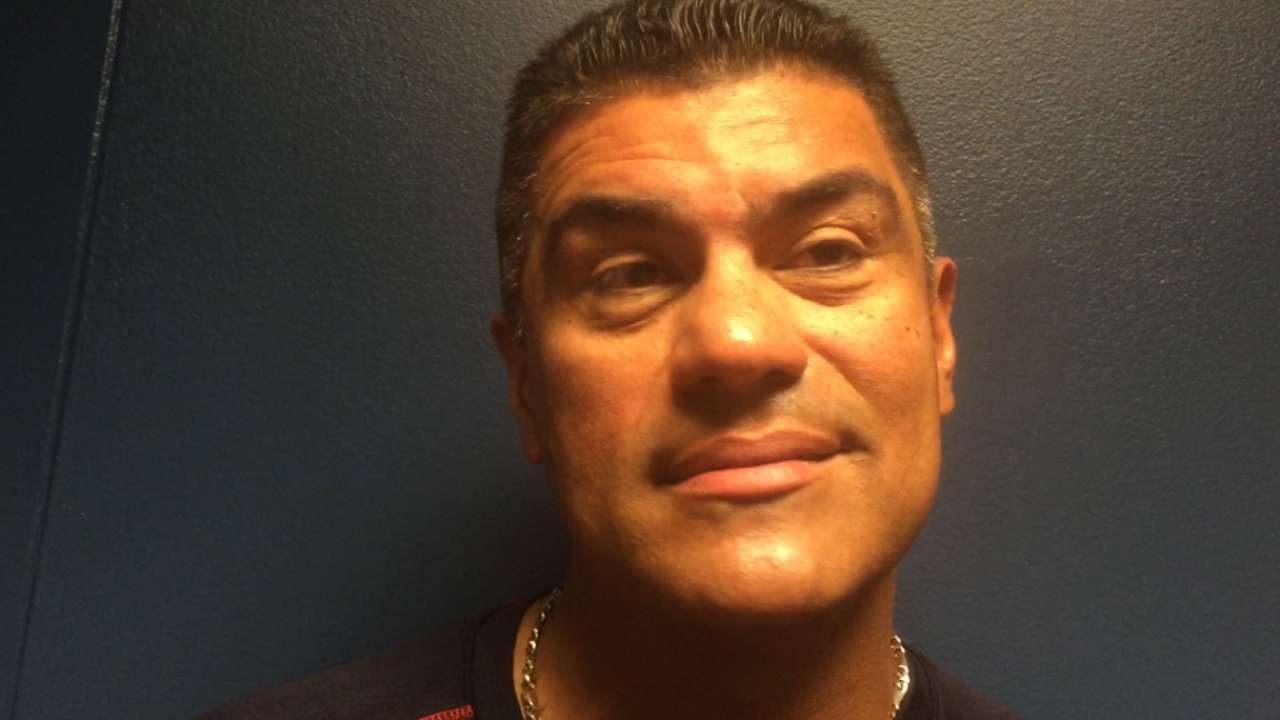 ATLANTA -- As Marlins pitcher Jose Fernandez and Braves first base coach Eddie Perez spend a portion of this upcoming weekend interacting with military personnel at North Carolina's Fort Bragg, they will feel a genuine sense of patriotism that has strengthened since they became United States citizens.
"I'm lucky," Fernandez said. "I feel part of this country. I'm willing to do whatever has to be done. It's just a pleasure. Coming from Cuba, I appreciate this so much. It's an honor to be part of this country."
The Braves and Marlins will celebrate Fourth of July weekend in a historic manner when they play at Fort Bragg on Sunday night. This will be the first time teams from any major professional sport play a regular season contest on an active U.S. military base.
"The Fourth of July is special every year, because it reminds me of the day I became a citizen," Perez said. "It reminds me of the day when I came here for the first time, when I didn't know what was going to happen. The United States has given me everything I have, so to be part of that game in Fort Bragg is special. I wasn't born here, but my heart is here."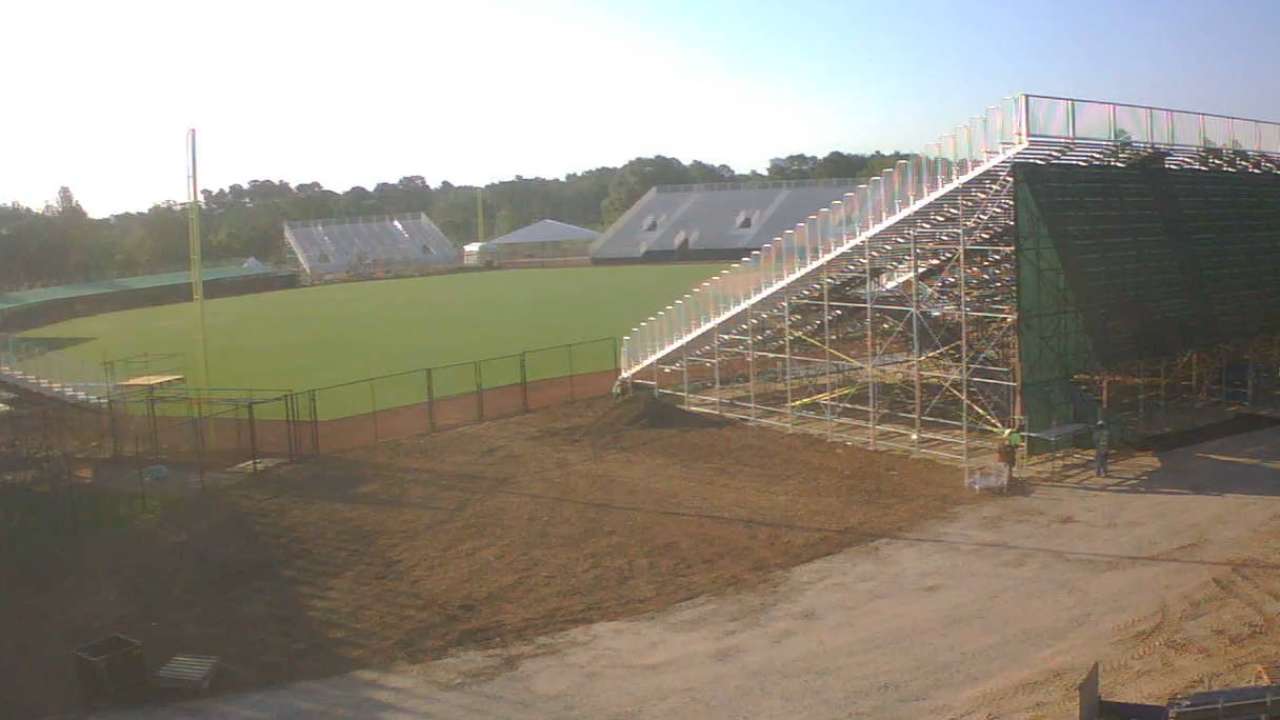 After playing Saturday afternoon in Atlanta, the Braves and Marlins will fly to North Carolina to play the finale of a four-game series at a 12,500-seat stadium that was recently constructed at Fort Bragg, courtesy of funds provided by Major League Baseball and the Major League Baseball Players Association. The game will be broadcast on ESPN at 8 p.m. ET, and tickets are limited to military personnel.
•
Complete Fort Bragg Game coverage
•
Welcome Back Veterans
Sights & sounds
Fort Bragg Game video
"It's going to be great," Fernandez said. "The Fourth of July is just freedom, man. It means a lot."
Fernandez made three unsuccessful attempts to defect from Cuba, and his fourth, though successful, nearly ended in tragic fashion when, at 14 years old, he was forced to jump into the ocean to save his mother, who had fallen out of the boat. He began going to high school in Tampa, Fla., in 2008, and was reunited with his grandmother in 2013, the day before he was named National League Rookie of the Year.
A little more than a year has passed since Fernandez was sworn in as a U.S. citizen on April 24, 2015.
"Knowing where I came from, and what I've been through -- growing up in Cuba, I appreciate it," Fernandez said. "I think it's special."
A little more than 30 years have passed since a 17-year-old Perez left his native Venezuela to chase his dream to become a Major League player. He did not speak English when he arrived in the United States, and this presented an immediate problem -- miscommunication left him stranded at West Palm Beach, Fla., airport for 12 hours upon his arrival to begin his pro career with the Braves.
"I never thought it would be this great of a ride, not only to be with the Braves, but to also be a part of the United States," Perez said. "It's been unbelievable."
As Perez enjoyed his Major League career, within which he was named the 1999 NL Championship Series MVP and earned the honor of becoming Greg Maddux's primary catcher, he gained a greater appreciation for the United States, and also sadly watched from afar as political unrest soiled the Venezuela he knew throughout his childhood.
Though Perez has recently returned to his native country to serve as a manager in the Venezuelan Winter League, he has maintained his family's residence in suburban Atlanta, and taken great pride in the U.S. citizenship he gained on Aug. 13, 2014.
"This country has given me everything," Perez said. "I celebrate the Fourth of July just like every other citizen. It's a big day for the United States, and I'm a part of this. It feels good to be a part of this country, which has received people like me who just came here to work."
Mark Bowman is a reporter for MLB.com. This story was not subject to the approval of Major League Baseball or its clubs.