Rookie's emotional reaction leads top GIFs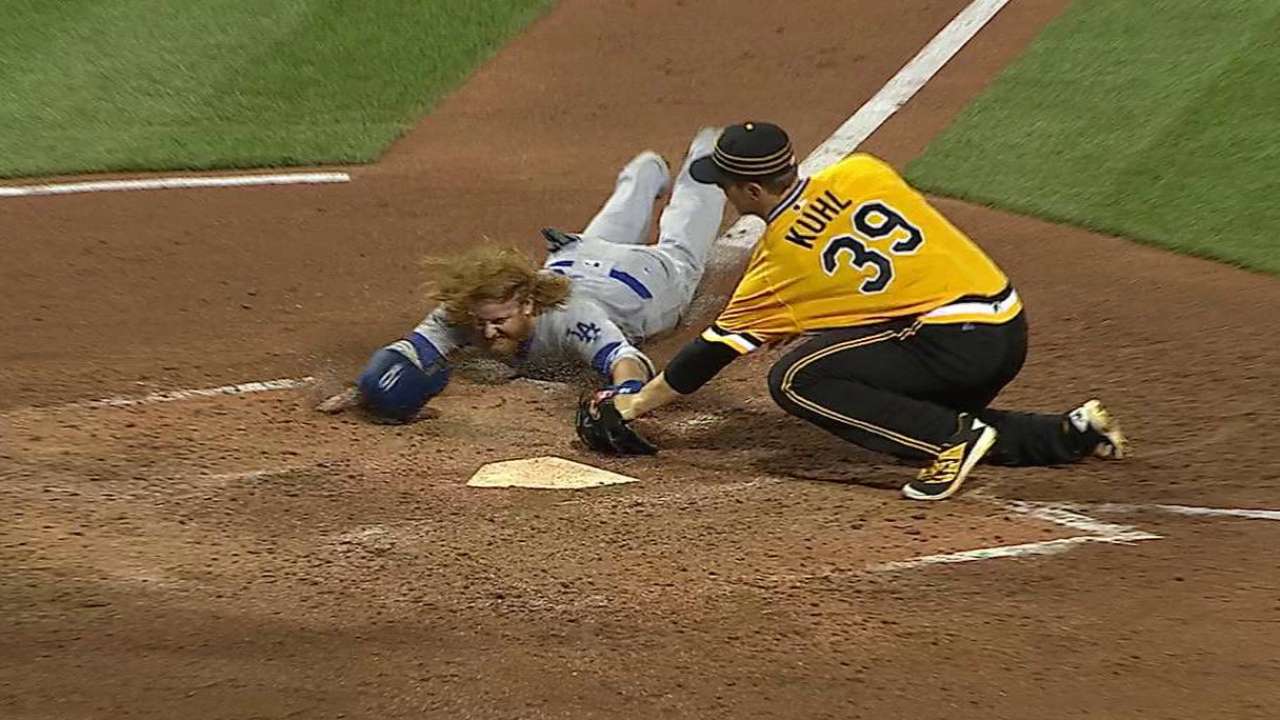 Here are the Top GIFs from Sunday's games, courtesy of @MLBgifs:
This is the reaction one might expect from a rookie -- Chad Kuhl -- who is beating Clayton Kershaw in his first Major League start.
Cardinals outfielder/consummate gentleman Tommy Pham doffed his cap to this fly ball before promptly smothering it in his glove.
The Oriole Bird was ready to sweep everything clean after the O's four-game triumph over the division-rival Rays -- even Adam Jones. But Jones preferred to keep his jersey in "game-worn" condition.
Mike Trout kept this swing compact and to the point. This was ball was destined for nothing else besides a towering home run.
The key to completing any cool catch is to get up quick and act like it was no big deal. See: Adonis Garcia's sliding grab on Sunday.
Considering they play their home games at Coors Field -- aka baseball's Cape Canaveral for fly balls -- it was hard to believe that this was the Rockies' first walk-off homer of the year. Even harder to believe: That it was Mark Reynolds' first walk-off homer in a career filled with 245 round-trippers.
Matt Kelly is a reporter for MLB.com based in New York. Follow him on Twitter at @mattkellyMLB. This story was not subject to the approval of Major League Baseball or its clubs.