Bullpen of the Week: K-Rod, Tigers step up
Veteran closer nails down 20th save of season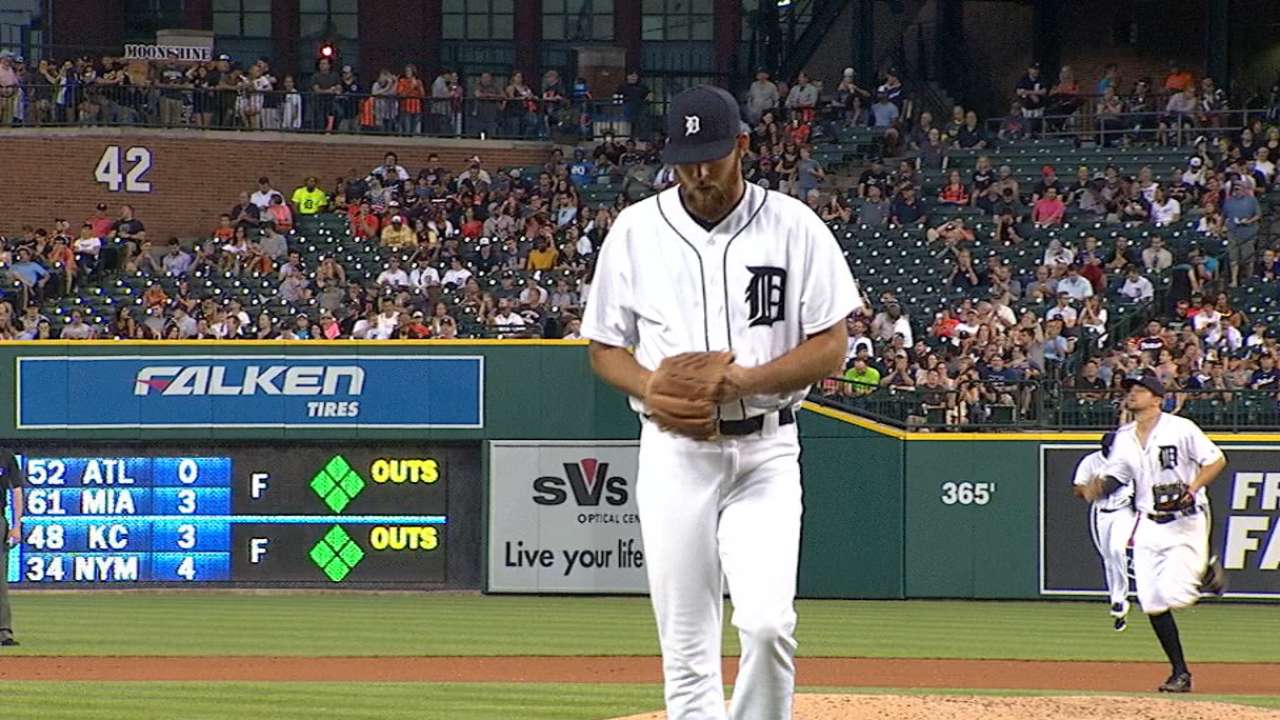 A first glance at the season statistics for the Tigers' bullpen suggests it may be a weak point of a team that sits fourth in its division with a 38-38 record. Entering Monday, Detroit's 'pen ranks third-worst in the American League with a 4.42 ERA.
But a closer look at the Tigers' relievers this past week suggests they could be ready to turn things around. The bullpen showed resilience this week, eventually winning two games in which it initially blew a save opportunity. It also helped the Tigers earn a four-game sweep of the Mariners on their way to a 4-3 week overall. For its efforts, Detroit was honored with the Bullpen of the Week award presented by The Hartford.
BULLPEN OF THE WEEK WINNERS
As part of the MLB Prevailing Moments program, each Monday throughout the 2016 season, MLB.com is honoring the "Bullpen of the Week presented by The Hartford." An industry-wide panel of MLB experts, including legendary stats guru Bill James, constructed a metric based on James' widely renowned game-score formula, to provide a weekly measurement of team-bullpen performance.
Here's how the Bullpen Rating System is compiled for each week. For reference, a weekly score of 100 is considered outstanding:
• Add 1.5 points for each out recorded
• Add 1.5 points for each strikeout
• Add 5 points for a save
• Subtract 2 points for each hit allowed
• Subtract 4 points for each earned run allowed
• Subtract 2 points for each unearned run allowed
• Subtract 1 point for each walk
• Subtract 5 points for a blown save
The Tigers' bullpen led the Majors with 113.5 points this week, allowing only five earned runs in 32 1/3 innings, while striking out 26 and walking four. Closer Francisco Rodriguez earned his 20th save of the season Tuesday, becoming the 12th pitcher in Major League history to record at least 10 seasons with 20 or more saves.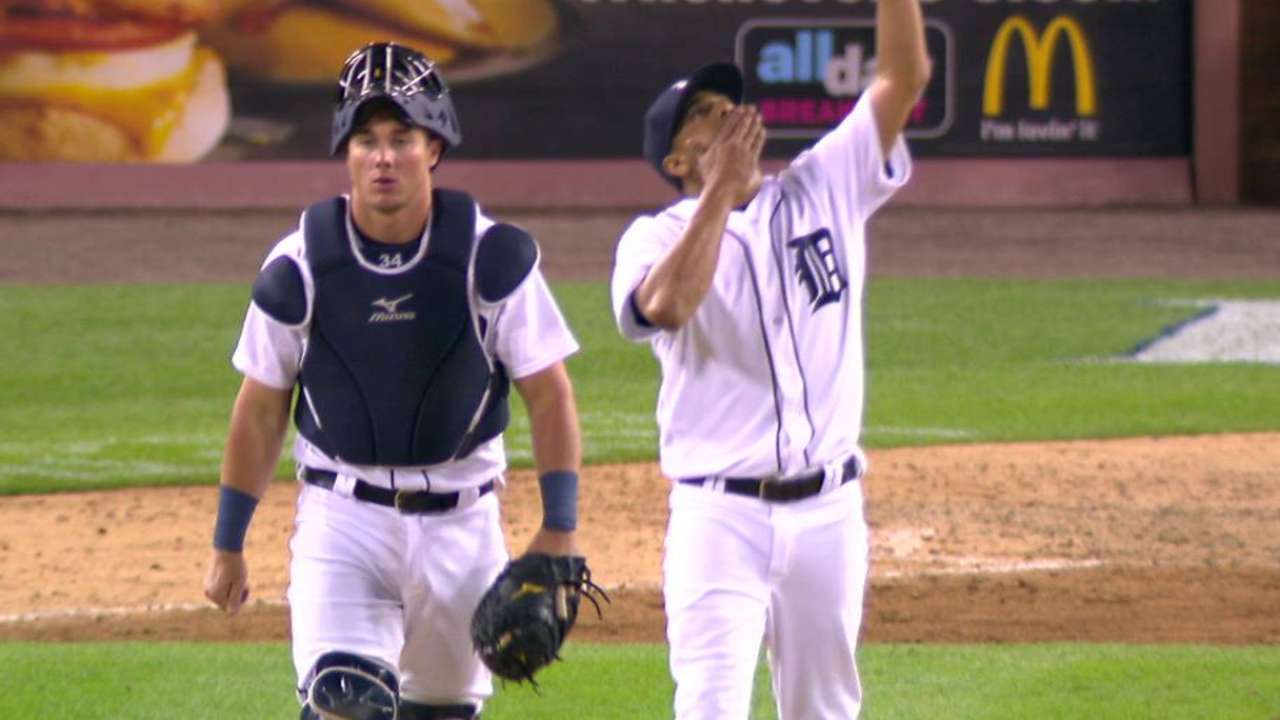 Detroit's bullpen displayed an ability to withstand adversity and succeed despite unexpected circumstances. Here's a look at its biggest obstacle:
The unexpected: Tigers starter Daniel Norris was pulled after allowing back-to-back home runs in the fifth inning of Thursday's series finale against the Mariners, and he exited with a slim 4-3 lead. Right-hander Bruce Rondon began the sixth and promptly gave up a first-pitch home run to Nelson Cruz -- the first batter he faced -- to record Detroit's second blown save of the week and allow Seattle to tie the game at 4.
How they prevailed: Rondon, Alex Wilson, Shane Greene and Kyle Ryan allowed just one baserunner the rest of the way and kept the Mariners scoreless until the bottom of the 10th, when Tigers outfielder Cameron Maybin scored on a wild pitch to deliver a walk-off 5-4 victory.
The San Diego Padres' bullpen placed second in the BRS standings with 103.5 points. Padres relievers have recorded a 2.09 ERA (18 earned runs over 77 1/3 innings) since June 3, and though closer Fernando Rodney's scoreless innings streak was snapped, he has still allowed just a single run in 28 2/3 innings this season.
Matt Kelly is a reporter for MLB.com based in New York. Follow him on Twitter at @mattkellyMLB. This story was not subject to the approval of Major League Baseball or its clubs.