Get a whiff of this: Fernandez, Sale on MLB.TV
Strikeout aficionados will love today's slate that also includes Cueto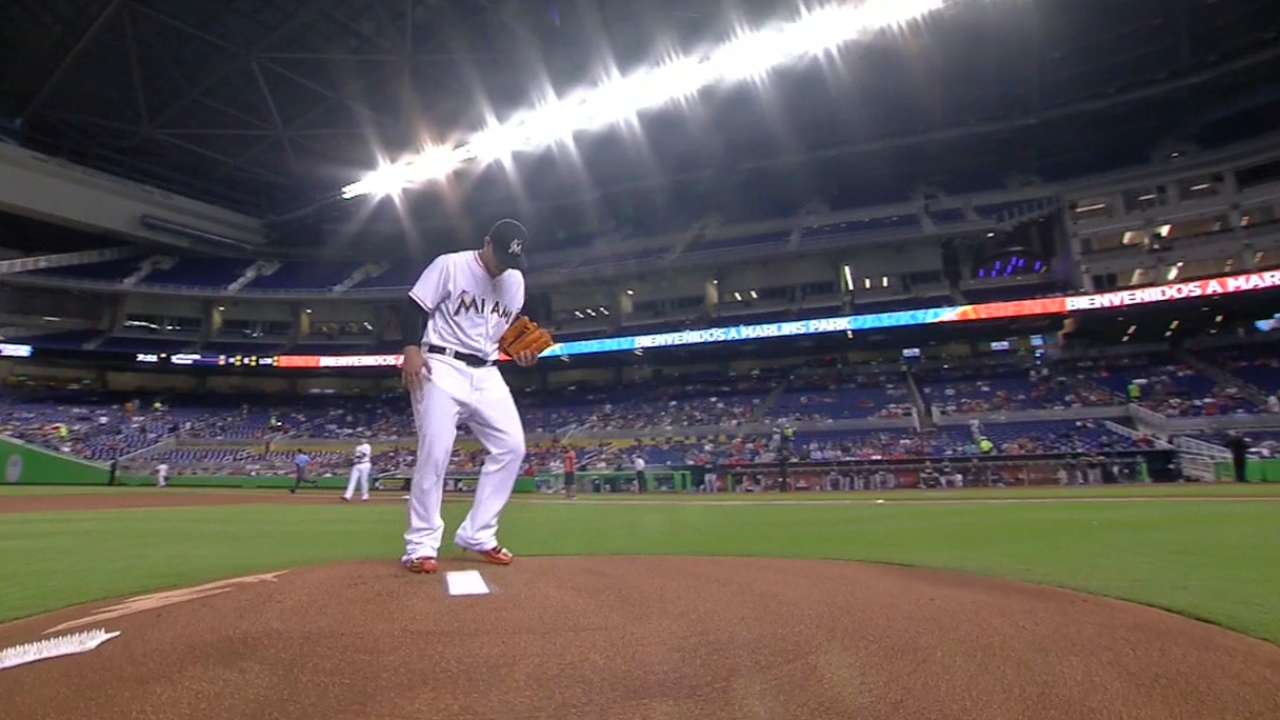 Since the first full year of the Wild Card Era in 1995, only 10 starting pitchers have made it to the All-Star break with at least 12 wins, 120 strikeouts and an ERA below 3.00.
Yet with about three turns left through the rotation for all 30 teams before the 2016 All-Star Game presented by MasterCard in San Diego, eight starters have already earned at least nine victories and struck out at least 95 batters while maintaining a sub-3.00 ERA. It's a signal of an extraordinary year for pitching in baseball, and also a sign that the exclusive club may be about to get a little bigger.
Three of those eight aces will be available for viewing today on MLB.TV. The Marlins' Jose Fernandez faces the potent Cubs in Miami, the Giants' Johnny Cueto battles the Phillies by the Bay and Chris Sale of the White Sox tries to build momentum against the Blue Jays in Chicago.
It's a recipe for plenty of power and punchouts, all of which can be seen live on MLB.TV.
MLB.TV Premium has returned with the same features as last year, and is only $99.99 for the rest of the season. This package has the best value and provides access to more than 400 devices and a free subscription to the MLB.com At Bat Premium app (a $19.99 value). It offers the best picture quality ever -- a new 60 frames per second -- for supported devices. Monthly signups for MLB.TV Premium are now underway as well for $24.99.
The new MLB.TV Single Team package is also now available as an $79.99 yearly subscription. You can watch a single team's live out-of-market games in full HD.
Here is a look at what to watch for today in the Majors (all times ET):
Welcome to Miami: CHC@MIA, 1:10 p.m.
The Cubs were the NL's top offense entering Saturday, scoring an average of 5.25 runs per game, but they'll face a stiff test in Fernandez, who boasts a career 1.48 ERA in his own friendly confines of Marlins Park. Curiously, this will be Fernandez's first career start against the North Siders in his fourth season in the NL.
Meanwhile, Chicago starter Jason Hammel brings his own sub-3.00 ERA into today's contest, though the Cubs are 0-3 in his last three starts.
Stat that matters: Fernandez owns a Major League-best 12.8 strikeout-per-nine-inning ratio this season, on pace to be the highest first half in Marlins franchise history (minimum 15 starts). In fact, if Fernandez maintains his current pace, he would own the fourth-highest first-half rate since 1913, behind only Randy Johnson (13.7, 2001), Kerry Wood (13.4, 1998) and Pedro Martinez (13.0, 2001).
Here's Johnny: PHI@SF, 4:05 p.m.
It seems amazing that Cueto has been named to only one All-Star Game in his stellar nine-year career. This July, however, the discussion with the NL's wins leader likely won't center around whether he'll appear in San Diego, but rather if he'll start the Midsummer Classic for the Senior Circuit.
"He finds a way even when he noticeably does not have his best stuff," said Giants third baseman Matt Duffy. "He's still out there in the sixth or seventh inning and he's only given up a run or two, maybe three. That's keeping us in games.''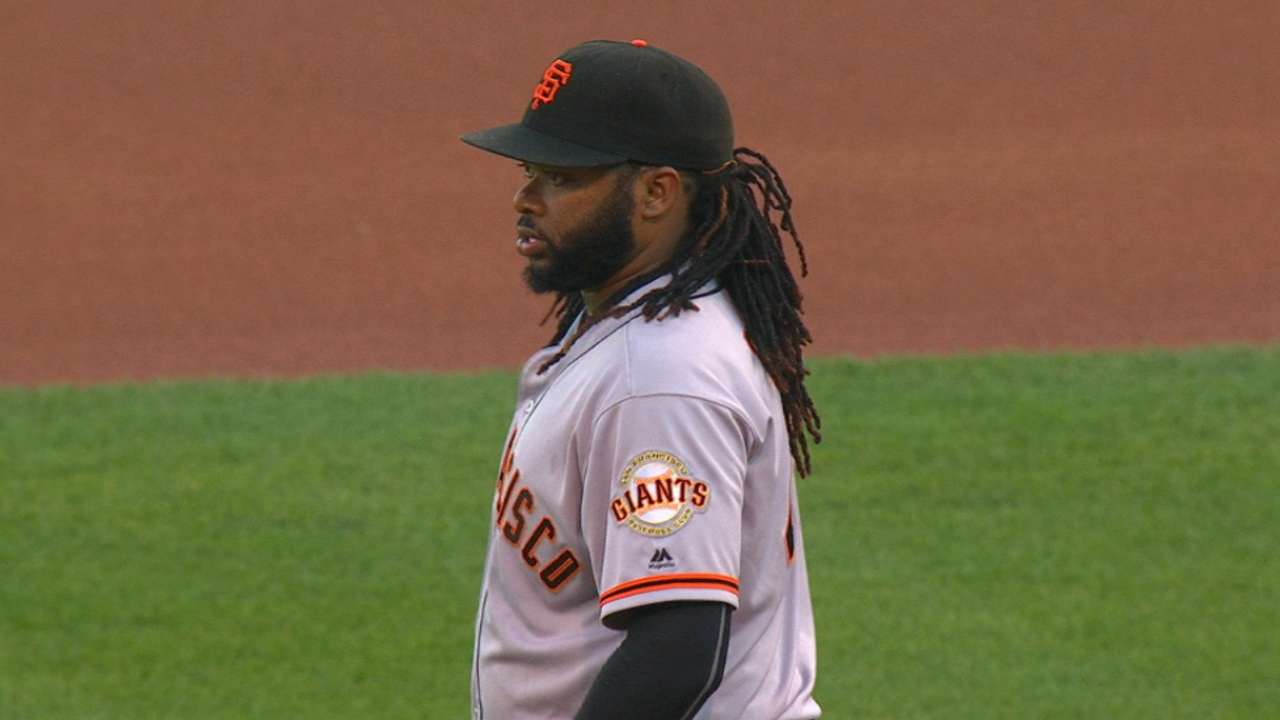 The Phillies have actually been one of Cueto's toughest opponents. The Dominican native has gone just 1-4 with a 5.05 ERA in nine career starts against Philadelphia, though Ryan Howard (.190 career average vs. Cueto) and Carlos Ruiz (.273) are the only players on the current roster with more than five at-bats against him.
Stat that matters: Cueto has thrown his first pitch for a strike 68.1 percent of the time this season, the fifth-highest rate among MLB starters entering Saturday's games. The Phillies are batting .197 this year after falling behind 0-1 in the count.
Not for Sale yet: TOR@CWS, 2:10 p.m.
Sale shut down the Majors' best offense in the Red Sox on Tuesday, fanning nine and allowing just one run on four hits. After a rough patch to open June, Sale has recovered recently even as trade rumors have begun to swirl around him.
"We're not worried about what other people are saying about us," Sale said of his team Tuesday. "We're not in a terrible position, we're not in a great position. We're in the middle of the season where we're a hot streak away from being in first place."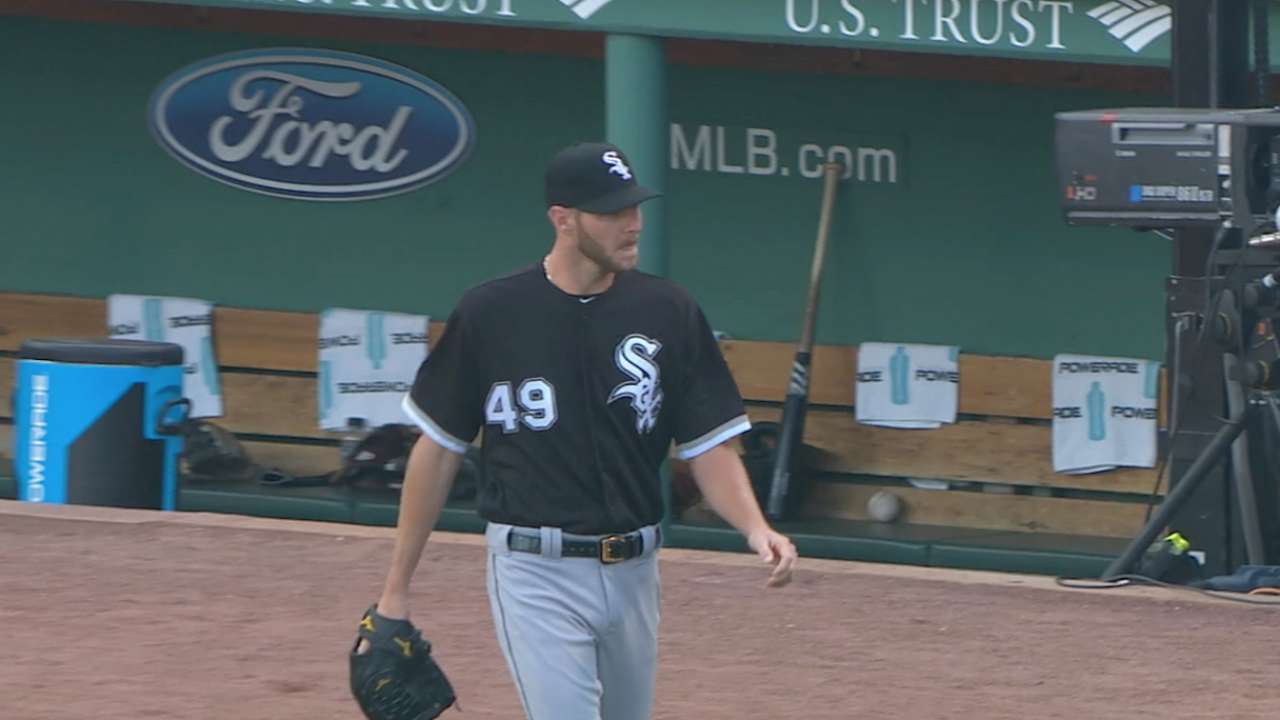 Stat that matters: Blue Jays third baseman Josh Donaldson is rounding back into the form that helped him capture the 2015 AL MVP Award. Entering Saturday, Donaldson's .364 well-hit-ball average (16 well-hit in 44 at-bats) over his last 12 games ranked first out of all Major League hitters in the past 14 days. Two of Donaldson's three career hits against Sale are home runs.
MLB.TV Premium subscribers get the Mosaic View -- split screen or quad, available on PC or Mac only. That always comes in handy, especially when scoreboard-watching looms. MLB.TV Premium and MLB.TV Single Team subscribers both enjoy HD and both will get real-time highlights and player stats automatically loaded moments after they occur (only for the game you are watching with MLB.TV Single Team, and for all games with MLB.TV Premium).
Matt Kelly is a reporter for MLB.com based in New York. Follow him on Twitter at @mattkellyMLB. This story was not subject to the approval of Major League Baseball or its clubs.