Is Locke's uneven season on the upswing?
Pirates starter perfect through 5 in 6-1 win over Dodgers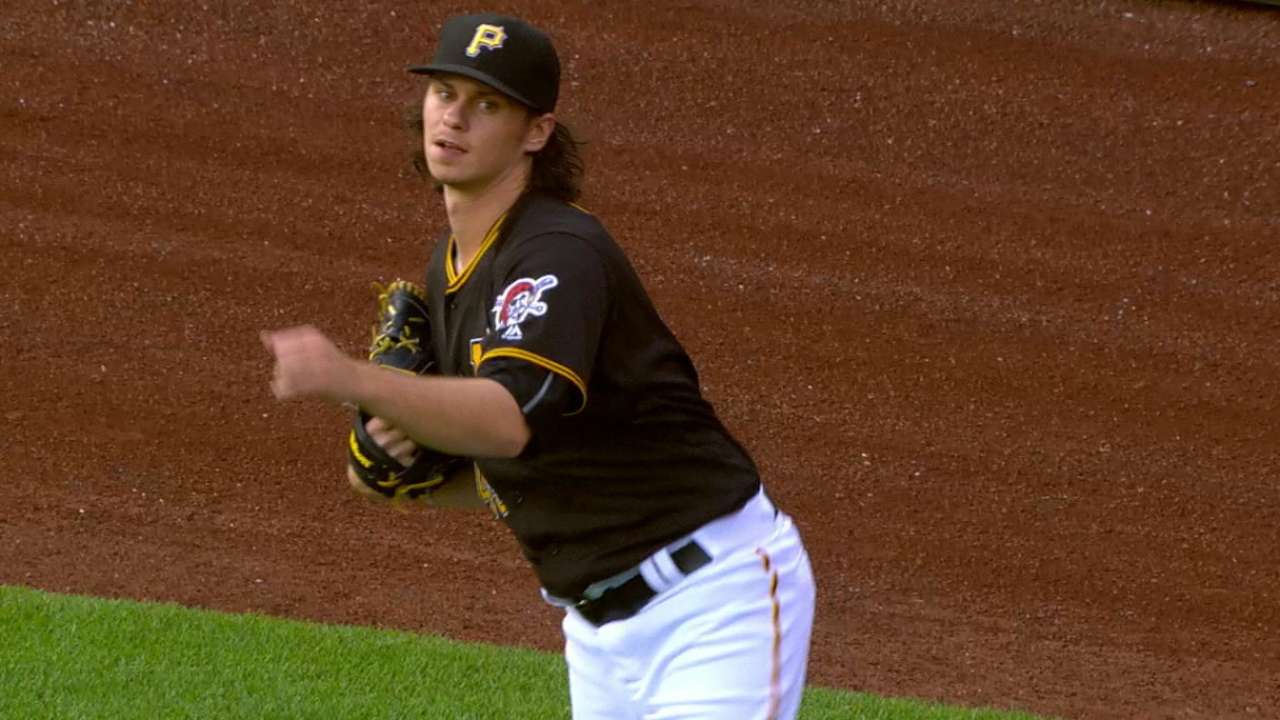 PITTSBURGH -- Jeff Locke can be the guy who tosses five perfect innings in the Pirates' 6-1 win over the Dodgers on Saturday night, waiting until the sixth inning to concede a run. A start before that, Locke faced Madison Bumgarner and the Giants, one of the hottest teams in baseball, and shut them out for 6 2/3 innings.
Two weeks earlier, Locke followed up his first career complete game and shutout in Miami with another quality start against the Angels.
Sandwiched in between that pair of solid back-to-back outings, he lost to the Mets and Rockies while giving up a combined 18 runs on 20 hits and four walks. Two steps forward, three steps back, then two steps forward again.
"When you get this game figured out, give me a shout," manager Clint Hurdle said.
Locke has struggled on the road, going 2-4 away from home and 5-1 at PNC Park.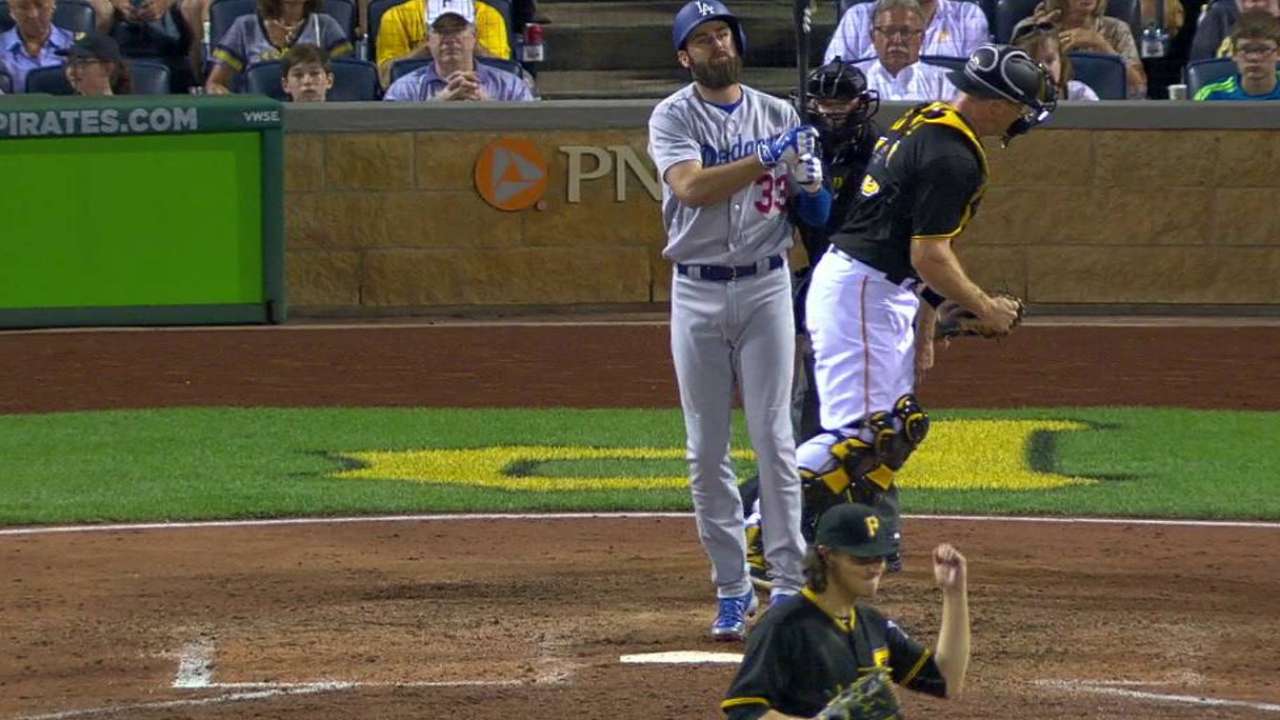 Then games like this come along, when Locke and catcher Erik Kratz are in sync. Locke was locating his fastball well and retired the first 15 batters he faced. Whenever he's taking his three steps back, it's not for lack of effort, Locke assured.
During his pair of back-to-back wins, Locke didn't walk a batter. Instead of striving for the unattainable, he aims for a simple goal.
"Trying to make better pitches instead of perfect pitches," Locke said. "If it's a fastball away, just get it away. [Pitching coach] Ray [Searage] stresses to us so much more about the execution of the pitches rather than trying to make this one nasty, trying to make this one great changeup here. If you're trying to throw a back-foot breaking ball, just throw it to the back foot. It doesn't have to be special."
Hurdle praised Locke's ability to bounce back and remain poised.
"The guy's pitching, and he's confident out there, even going through that rough patch, those back-to-back games you wouldn't really wish on anybody at this level," Hurdle said. "He's handled it like a pro and just pitched through it."
Sarah K. Spencer is a reporter for MLB.com based in Pittsburgh. This story was not subject to the approval of Major League Baseball or its clubs.