Red Sox recall Cuevas to bolster bullpen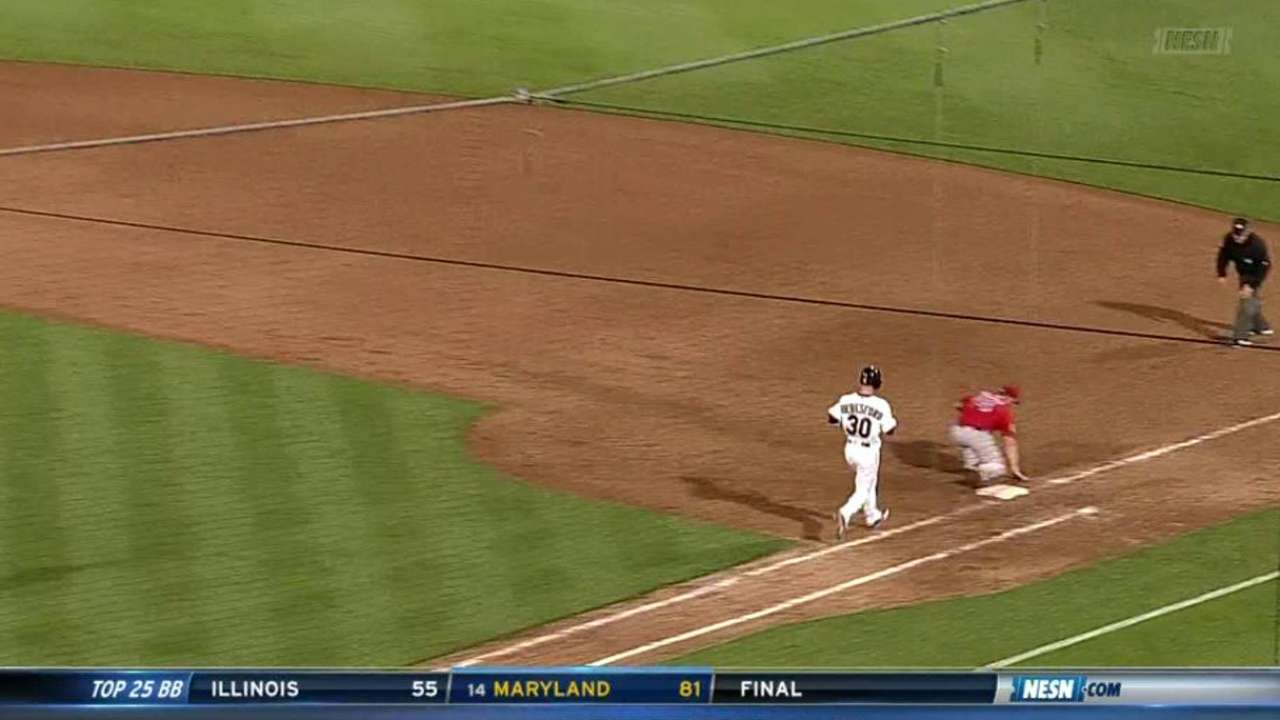 The Red Sox recalled right-hander William Cuevas from Triple-A Pawtucket on Saturday to account for their recent bullpen attrition. In a corresponding move, Boston optioned infielder Deven Marrero to Pawtucket.
The Red Sox have called on relievers eight times during their past two games, including an extra-innings win at home vs. the White Sox on Thursday, and an 8-7 comeback victory over the Rangers on Friday, during which David Price lasted just 2 1/3 innings.
Cuevas debuted on April 21 against the Rays in a game in which he was saddled with the loss after surrendering two earned runs on three hits and two walks over 2 1/3 innings. He was optioned back to Pawtucket after just one appearance.
The 25-year-old Venezuelan has been in the Red Sox organization since 2009, and he has amassed 671 Minor League innings over 149 outings, going 42-33 with a 3.50 ERA. This year at Pawatucket, he was 4-3 with a 3.30 ERA in 12 starts.
Marrero, who was recalled on June 18, is a former first-round pick who made one start and played in four games with the Red Sox, going 1-for-7.
Daniel Kramer is a reporter for MLB.com based in Denver. Follow him on Twitter at @DKramer_. This story was not subject to the approval of Major League Baseball or its clubs.