Red Sox come oh-so-close to pair of HRs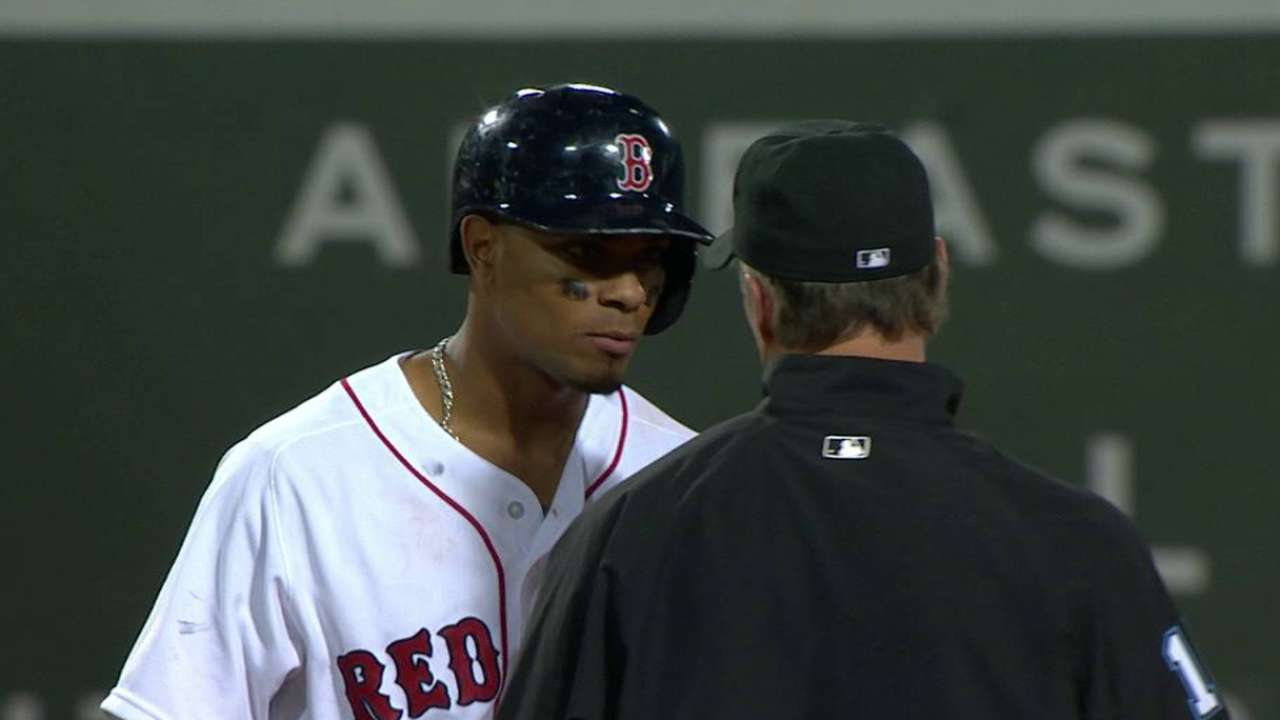 BOSTON -- The Red Sox narrowly missed getting a game-tying homer from Xander Bogaerts and a go-ahead blast by Chris Young in the bottom of the eighth inning of Wednesday's frustrating 8-6 loss to the White Sox.
The only thing that was certain about the drive Bogaerts hit to deep left is that a fan interfered with it. The hit was originally ruled a double, and the call stood after a crew-chief review, but what will never be known is whether the ball would have gone over the Green Monster instead of back on to the playing field if a fan hadn't deflected it.
Instead of a game-tying homer, Bogaerts was left with a double, and the Red Sox were left to wonder "What if?"
"You know, from the dugout view, it looks like contact [by the fan] was made above the red line," said manager John Farrell. "Even what they showed on the scoreboard kind of supported that. Apparently, the view was that it was to be a double."
Crew chief Dana DeMuth said that he did not see the ball clear the red line that serves as the boundary for home runs at the top of the Monster. The umpires on the field didn't call fan interference; that was the only part of their call that was overturned.
"When we went to the replay [official], replay said the original call is overturned," said DeMuth. "A fan did touch it. ... The fan did not prevent it from being a home run."
Bogaerts wasn't worked up about it because he simply couldn't tell after watching several replays.
"I knew I hit it good, but I didn't think it was going to go out at all, that's why I started to sprint pretty hard. I knew I hit it well though," said Bogaerts. "It was a tough decision. If the umpire called it a home run, maybe it would have been tough to overturn it to a double."
"I couldn't see it, but I called up to replay, and they said they had different views that it wasn't above the red line," said White Sox manager Robin Ventura. "I know they like to show the one that always looks positive at home, but our guy in here said it wasn't over."
There was no controversy -- or Carlton Fisk body language -- on Young's towering drive down the left-field line. Even though Farrell called for a challenge, Young knew off the bat that his drive wasn't hit straight enough.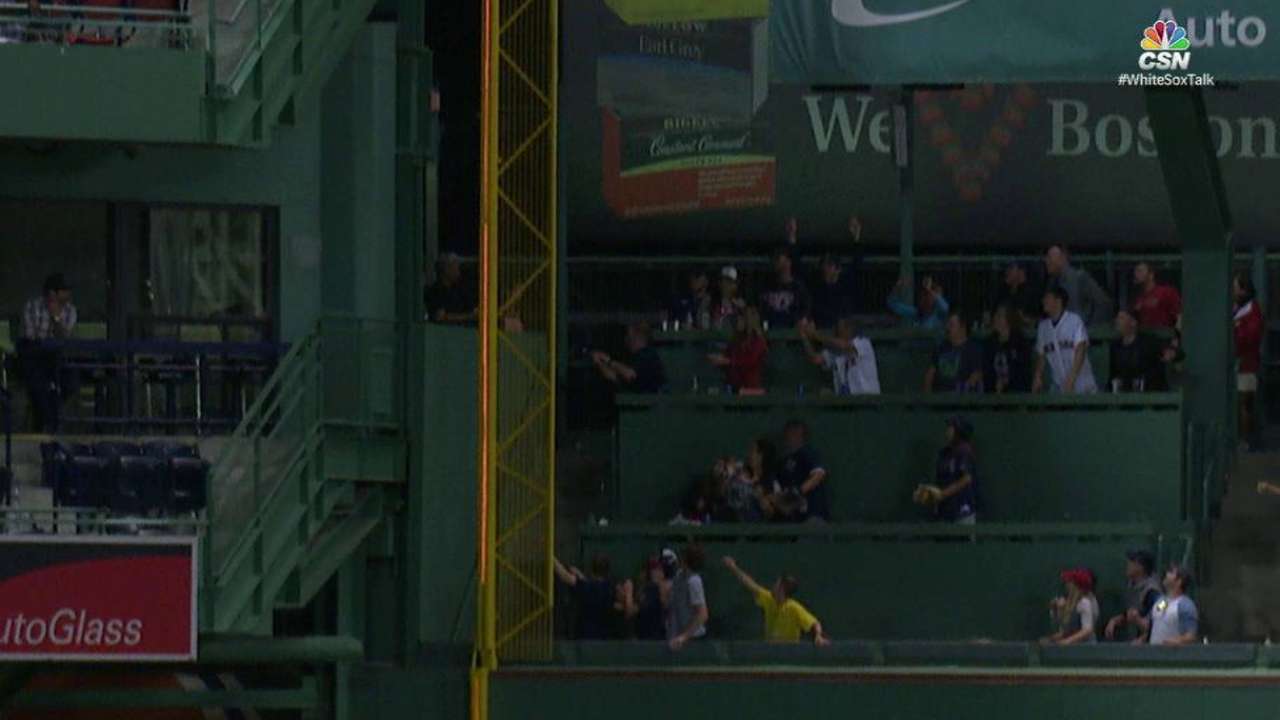 "It started foul," said Young. "I knew if it stayed where it was, it was going to stay foul."
The blast disappeared into the small gap between the foul pole and the stands along the left-field line.
"I've never seen a ball go in there," said Hanley Ramirez.
But that's just the way things are going for the Red Sox, who have lost five of their last seven.
"We just have to keep playing hard," said Ramirez. "We're going to get out of this."
Ian Browne has covered the Red Sox for MLB.com since 2002. Follow him on Twitter @IanMBrowne and Facebook. This story was not subject to the approval of Major League Baseball or its clubs.