Utley scores 1,000th career run on wild pitch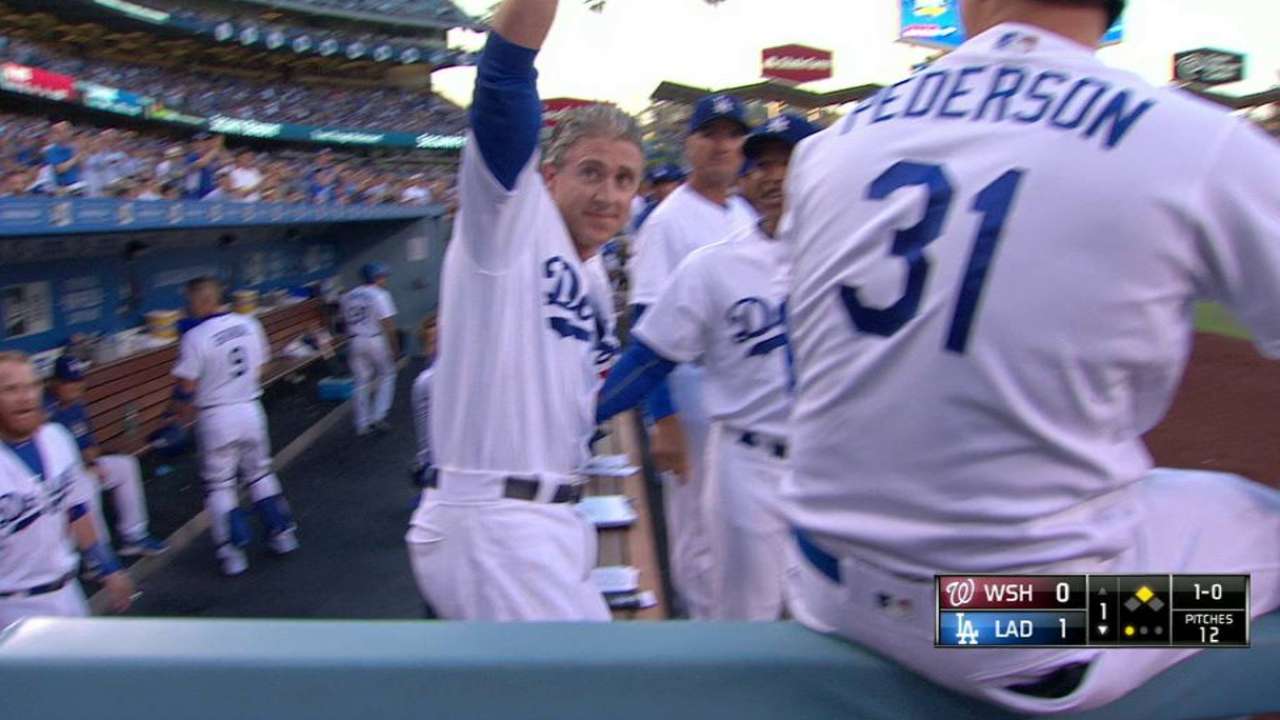 LOS ANGELES -- Chase Utley scored the 1,000th run of his long career in the first inning of Wednesday's 4-3 win over the Nationals.
After leading off the inning with a single to center field against Joe Ross, Utley advanced to third on a Corey Seager single and Justin Turner flyout. With Adrian Gonzalez up to bat, Ross threw a ball into the dirt that got by Wilson Ramos and allowed Utley to take home and get the milestone.
"To be honest with you, I wasn't really thinking about it," Utley said. "It's a cool accomplishment. I've been fortunate to be on a lot of good teams. They could swing the bat, constantly driving guys in. It's really more of a team accomplishment than an individual accomplishment."
A graphic on the Dodger Stadium video board informed the crowd of his feat, leading to a loud applause that coaxed the veteran from the dugout.
"That was very cool, definitely wasn't expecting that," Utley said.
Utley joins a group of 13 other active players to score 1,000 career runs, including former teammate and Dodger Jimmy Rollins. Utley is the first player to reach the mark in a Dodger uniform since Devon White in 1999.
Jack Baer is a reporter for MLB.com based in Los Angeles. This story was not subject to the approval of Major League Baseball or its clubs.