Inbox: Will O's target starters at Deadline?
Beat reporter Brittany Ghiroli answers questions from Baltimore fans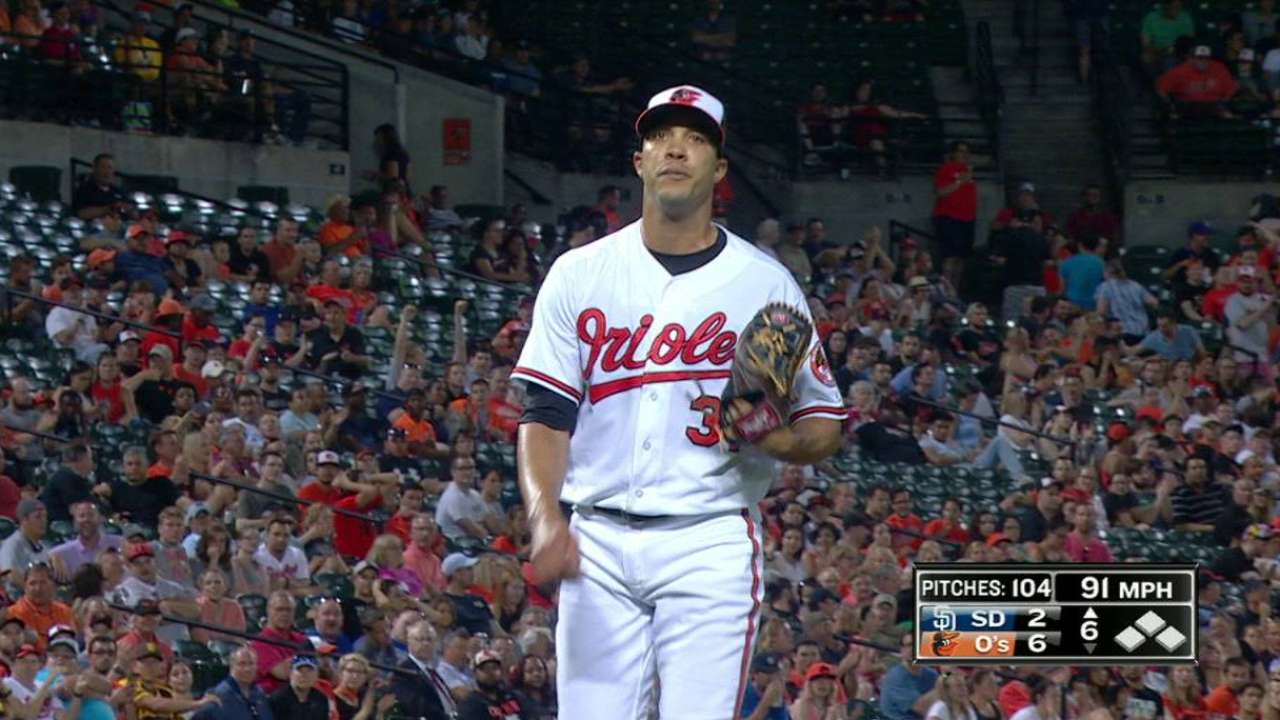 BALTIMORE -- The Orioles, who surrendered Monday's off-day due to a makeup game at home, will take Thursday's off-day to regroup, recharge and finally play at a full 25. With Manny Machado done serving his four-game suspension, Baltimore will head into the weekend series with Tampa Bay -- which includes Saturday's doubleheader -- with a little less roster stress.
But there's still plenty to wonder about regarding the O's, and I'm delving into your latest questions in today's Inbox.
• Submit a question to the Orioles Inbox
With Ubaldo Jimenez and Mike Wright performing under expectations, do you see the Orioles making a trade or two for a starting pitcher as the Trade Deadline approaches?
-- Anthony, Elkridge, Md.
Yes. This question -- or some version of it -- is by far the most common one I've gotten over the past week or two. I think they have to go out and add a starter. Even if one of those guys steps up and finds some consistency -- which is a big "if" right now -- they have no insurance for injury or underperformance elsewhere.
Look for the Orioles to be mentioned in a lot of starting pitching rumors. They were already linked Wednesday by MLB.com to lefty arms Francisco Liriano and Drew Pomeranz. And that's just the beginning. The O's are a first-place club and I don't know how they stay there if they don't get a little insurance in the rotation.
• Morosi: Orioles interested in acquiring lefty starter
If the Yankees are sellers at the Deadline would the O's pick up Andrew Miller again?
-- Patrick, York, Pa.
That's an interesting idea. It's a big "if" on the Yankees side, as that second Wild Card has really made it tough for a lot of teams to truly be sellers at the Deadline. But, let's pretend Miller is available for a second. Do the O's have what it takes to get him? They had to give up Eduardo Rodriguez to Boston just for a few months of Miller. And, I think most people would agree, the Orioles have traded away too much of their young pitching (Rodriguez, Josh Hader, Zach Davies) for a relief piece.
Adding another back-end reliever and shortening the game up is an interesting concept for an O's team that -- as we said above -- struggles in the rotation. But I still think they would benefit much more from just adding a dependable six-inning guy.
What is the status of amateur Draft signings? When is the deadline for signing all draftees?
-- Alan R., Baltimore
The O's announced 15 more signings Wednesday, bringing their total to 21 so far (including top pick Cody Sedlock).
The signing deadline is July 15, a date that, since being pushed up, has really helped some of these younger players get out there and get started at an affiliate.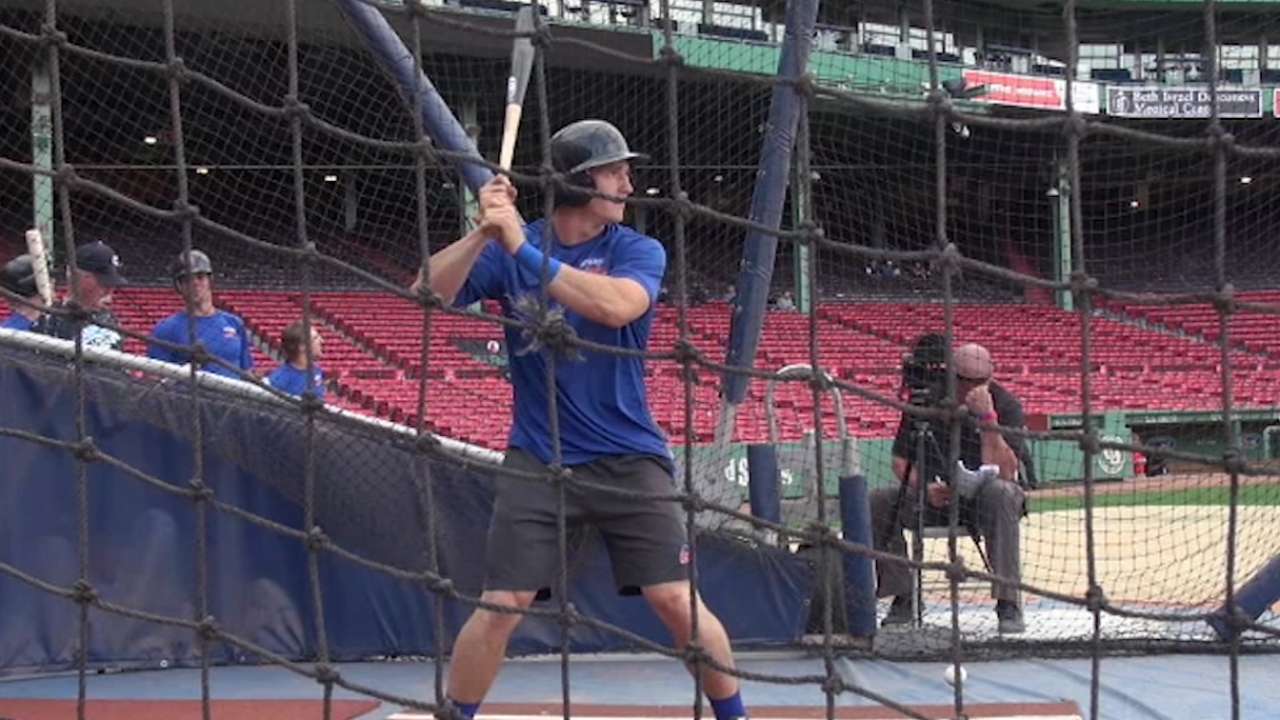 Of the current Minor League pitchers, who are we most likely to see next in the rotation?
-- Jesse, South Orange, N.J.
That's a tough one. I'm assuming you aren't including guys in the Minors now, like Wright. Lefty Chris Lee is probably the guy, though he's on the disabled list right now. The Orioles are pretty high on Lee and what he can do, so there's a chance he could make a start up here at some point this year.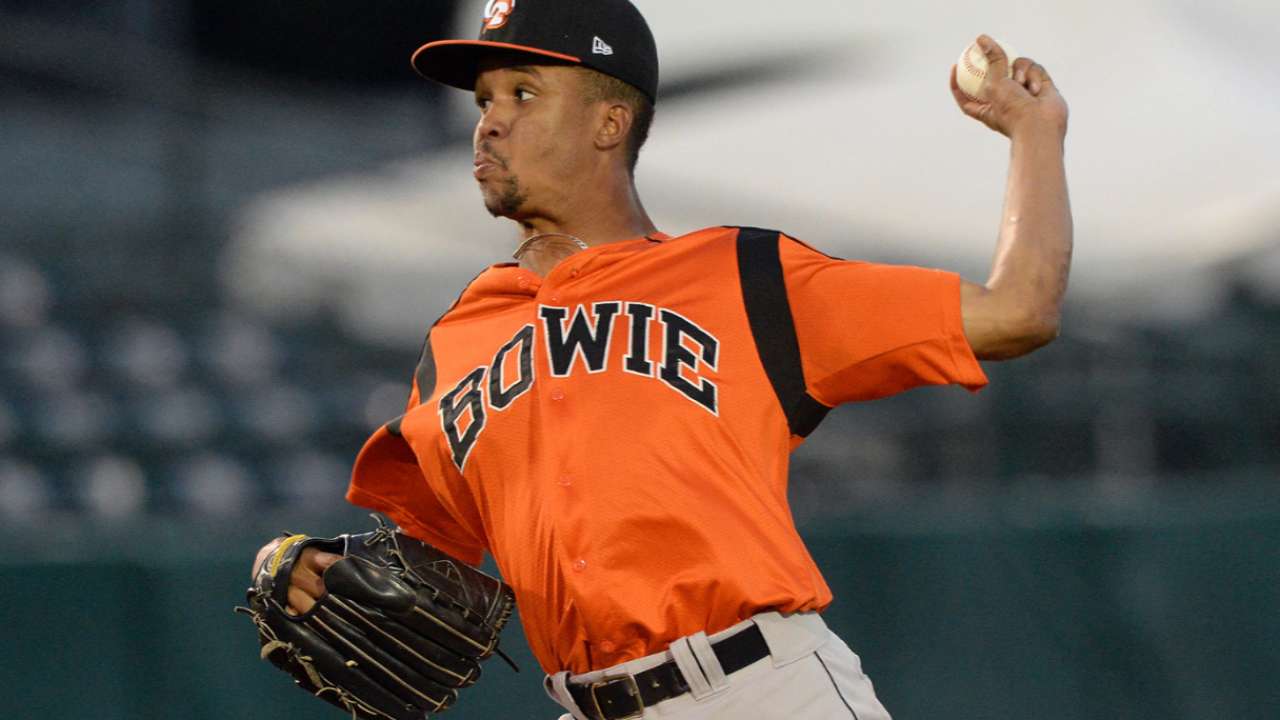 No other names really jump to mind, which tells you about their startling lack of pitching prospects that are close to the Majors. Yet another reason why its imperative they add a starter at some point this season.
Brittany Ghiroli has covered the Orioles for MLB.com since 2010. Read her blog, Britt's Bird Watch, follow her on Facebook and Twitter @britt_ghiroli, and listen to her podcast. This story was not subject to the approval of Major League Baseball or its clubs.