MLB.com Columnist
Fred Zinkie
Fantasy411: 10 guys to pluck off waivers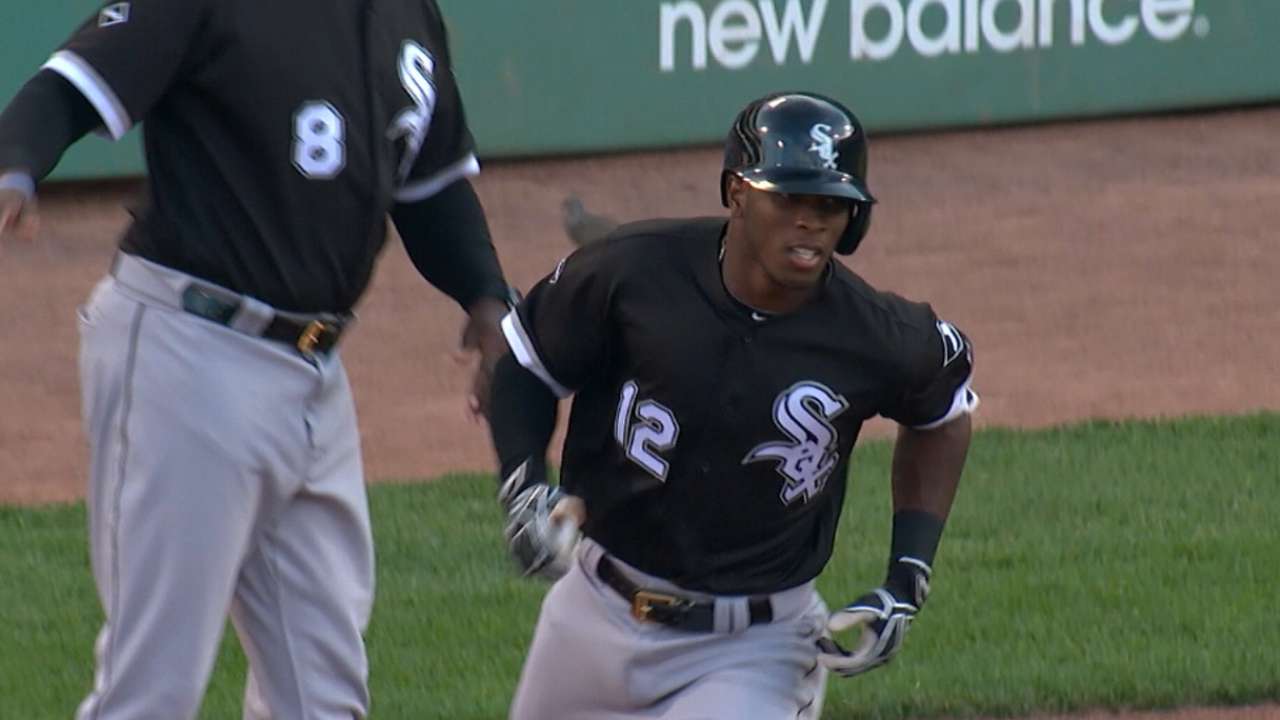 Could your fantasy team use more power? What about saves? Steals? Runs, RBIs or wins?
Regardless of your holes, the fantasy waiver wire has a plug or long-term fix to pick up today. Check the following 10 men -- all sitting in waivers in many leagues, and all ready to help you win.
Devon Travis, second baseman:
Travis got off to a slow start after returning from the disabled list on May 25, which was not surprising considering that he was coming back from shoulder surgery and had not registered a big league plate appearance since July 29, 2015. But having hit .500 with a pair homers across his past 26 at-bats, the second baseman -- who batted .304 with eight homers across 217 at-bats as a rookie in '15 -- appears ready to help mixed-league squads.
Consider in: 10-team mixed leagues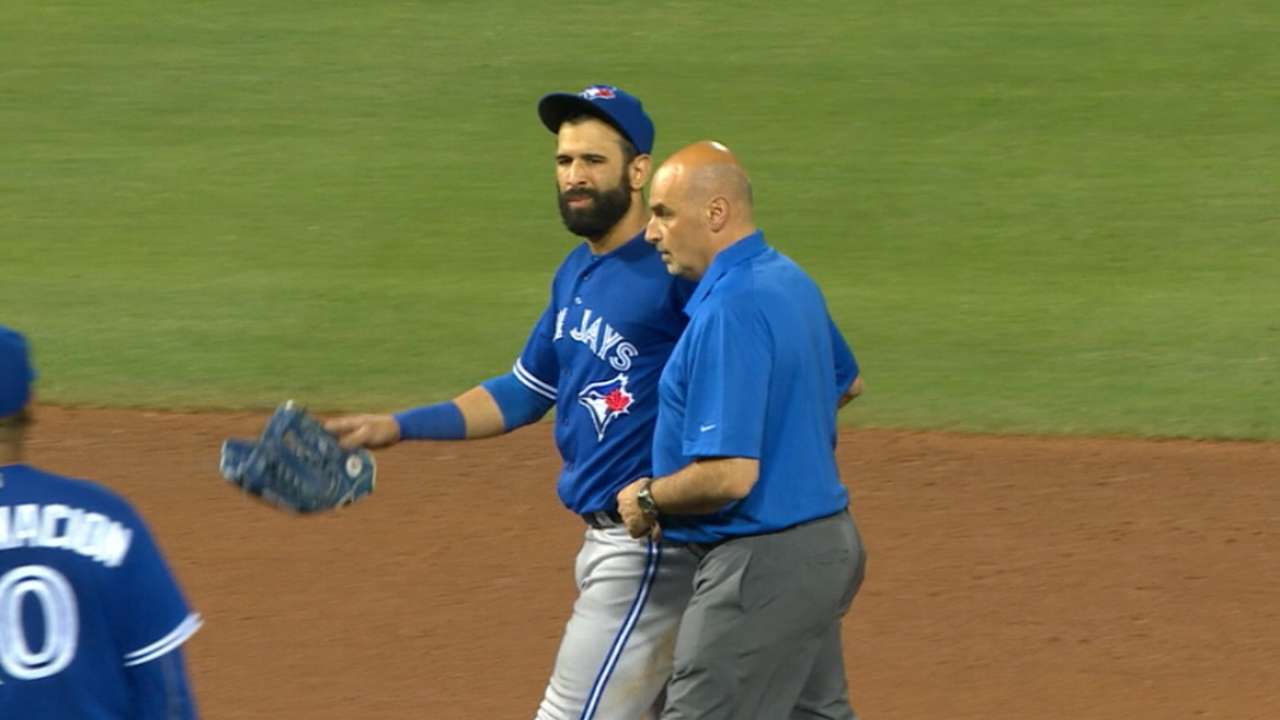 Whit Merrifield, 2B/OF:
On a Royals squad that has dealt with injury blows to Alex Gordon and Mike Moustakas, Merrifield has emerged as a valuable sparkplug by hitting .323 with 21 runs across 127 plate appearances since making his big league debut on May 18. The 27-year-old is a regression candidate given his current and unsustainable .388 BABIP, but he could continue to help mixed-league teams by scoring runs and stealing bags from a premium lineup spot.
Consider in: 12-team mixed leagues
Tim Anderson, shortstop:
Despite baseball's dearth of steals options, fantasy owners have been slow to add Anderson since he debuted on June 10. Batting leadoff in recent days, the speedy shortstop -- with 60 steals in the Minors since the outset of '15 -- could be a valuable source of batting average, runs and swipes for the rest of the season..
Consider in: 10-team mixed leagues
Ezequiel Carrera, outfielder:
With Jose Bautista on the disabled list, Carrera has been drawing regular work as the Blue Jays right fielder and leadoff man. With a .288 average plus six homers and five steals in 308 trips to the plate since the outset of 2015, Carrera has the skills to contribute in the coming weeks. Also in his favor: The Jays are set for a string of games in hitter-friendly parks -- at U.S. Cellular Field and Coors, as well as an 11-game homestand.
Consider in: 15-team mixed leagues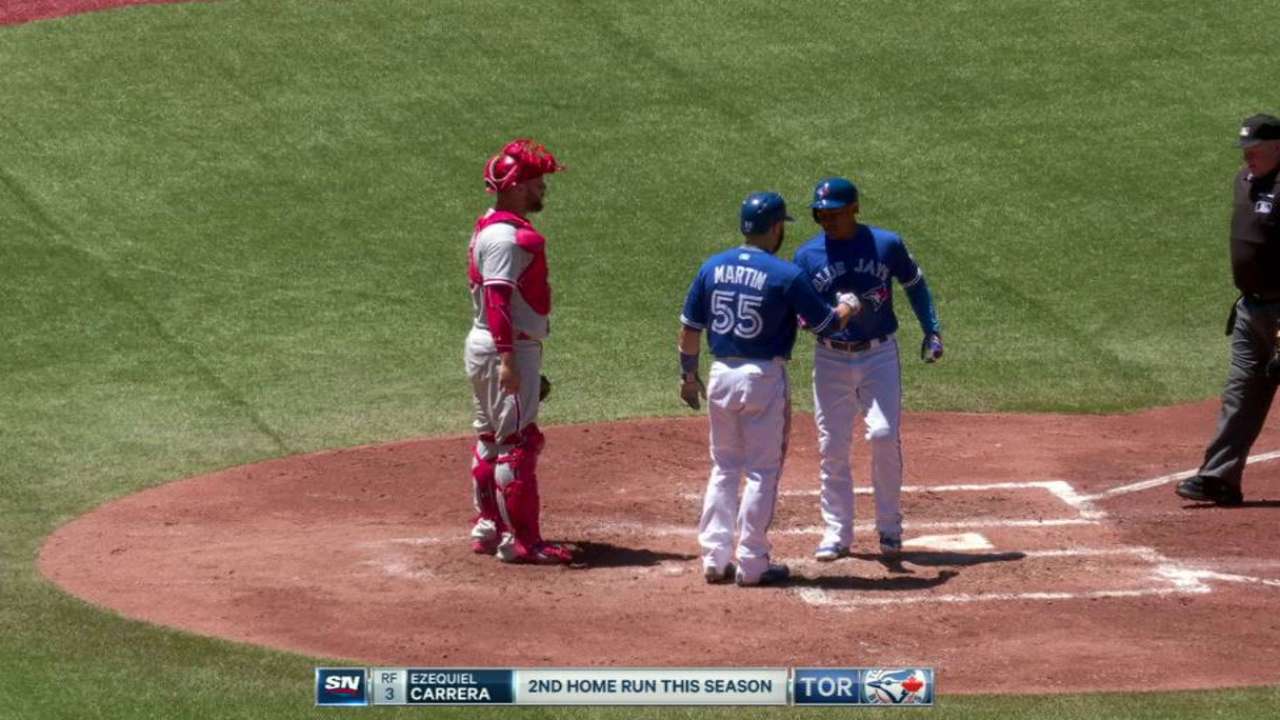 Rajai Davis, outfielder:
After averaging 42 steals per season from 2009-14, Davis dipped to 18 swipes last year. The speedster seems to have been rejuvenated since joining the Indians in the offseason, though, as he ranks second in the Majors with 21 steals. Given that just six players have exceeded the 15-steal mark through this point in the year, Davis must be owned in all leagues as long as he's running.
Consider in: 10-team mixed leagues
Zach Davies, starter:
The owner of a 3.65 ERA and a 1.17 WHIP across 18 big league starts, Davies has been especially hot this month, with a 0.96 ERA and a 0.64 WHIP across four outings. The right-hander has been fortunate to deal with a .167 BABIP during his recent stretch, but he's also posted solid peripherals (i.e., 27:5 K:BB ratio in past 28 frames) to suggest he can sustain his success.
Consider in: 12-team mixed leagues
Cody Reed, starter:
With four earned runs and nine K's across seven innings vs. the Astros in his big league debut Saturday, Reed neither confirmed nor denied expectations that he is ready to help mixed-league squads. The southpaw may struggle to notch wins while pitching in front of a Reds bullpen that ranks last in baseball with a 5.95 ERA, but he's demonstrated potential by delivering solid ratios with strong strikeout rates in the Minors.
Consider in: 12-team mixed leagues
Blake Snell, starter:
Snell has delivered mixed results (2.40 ERA, 1.60 WHIP) in his first three big league starts, and his road ahead -- running right through the tough AL East -- is not going to be easy. But with a 12.3 K/9 rate in 21 career Triple-A starts, the southpaw has a great deal of upside -- arguably more than fellow pitching prospects Reed, Jameson Taillon and Julio Urias.
Consider in: 10-team mixed leagues
Shelby Miller, starter:
With a lifetime 3.48 ERA that factors in his 3.02 mark from last season, Miller has the profile of a starter that should be owned in all leagues. The right-hander did open his D-backs career in slow fashion before hitting the disabled list for almost a month, but he came back strong in his latest outing with 6 2/3 frames of one-run ball vs. the Phillies on June 20. Wise fantasy owners will stash Miller on their benches and gauge his upcoming results.
Consider in: 12-team mixed leagues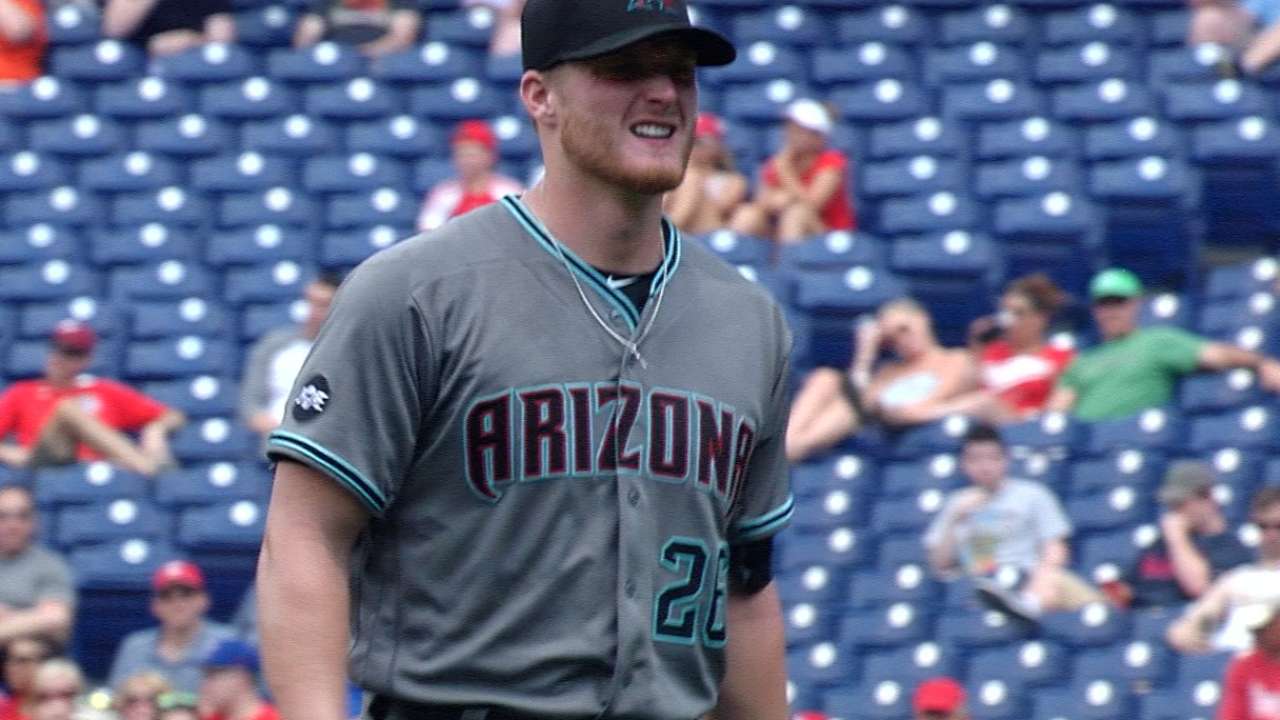 Shawn Kelley, reliever:
With closer Jonathan Papelbon on the disabled list with a right intercostal strain, Kelley has been tabbed as the first-place Nats' stopper for the coming weeks. With sole possession of the ninth-inning gig, the right-hander -- who owns a 2.45 ERA and a 1.00 WHIP since the outset of '15 -- could be a major mixed-league asset until Papelbon completes his currently undetermined road to recovery.
Consider in: 10-team mixed leagues
Fred Zinkie is the lead fantasy baseball writer for MLB.com. Follow him on Twitter at @FredZinkieMLB This story was not subject to the approval of Major League Baseball or its clubs.