MLB.com Columnist
Jon Paul Morosi
Marlins eye trade market for more pitching
Odorizzi, Pomeranz among those on Miami's radar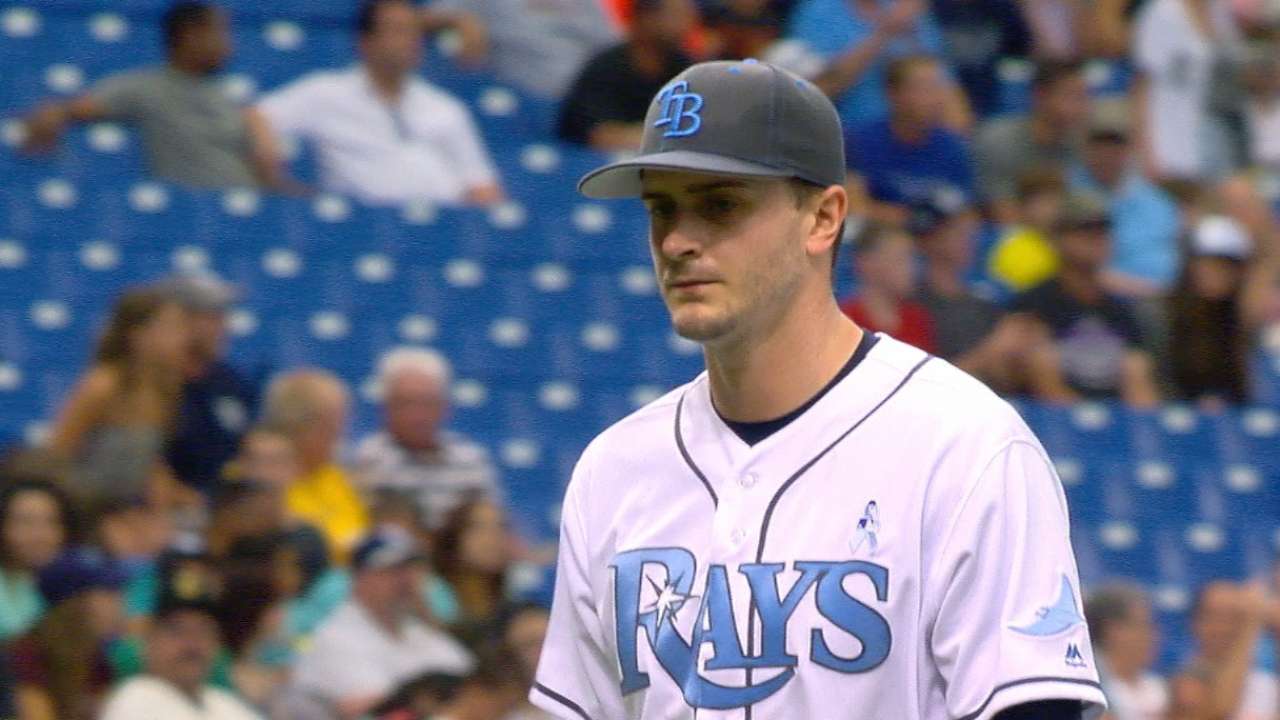 The Miami Marlins have the longest postseason drought of any National League franchise.
And they are serious about ending it.
The Marlins have engaged in preliminary talks about trading for a starting pitcher, contacting the Tampa Bay Rays regarding Jake Odorizzi and San Diego Padres on Drew Pomeranz, sources said.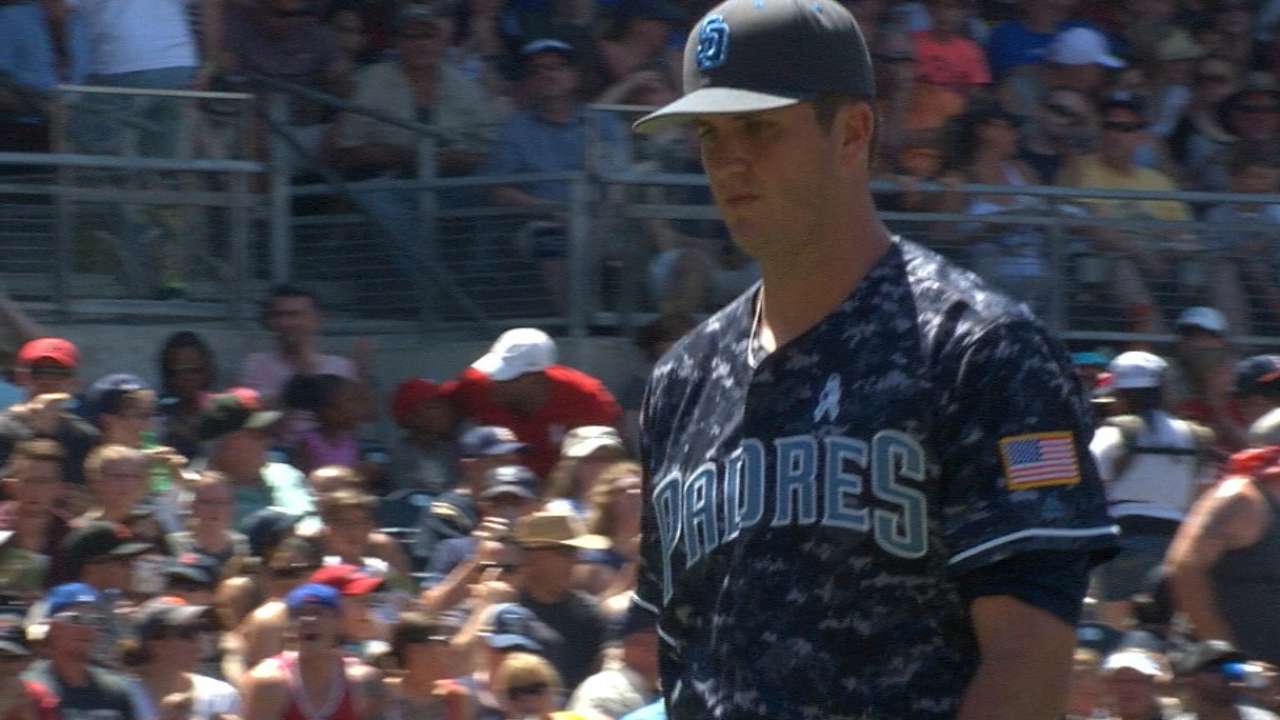 Marlins officials are pursuing both rotation and bullpen upgrades, believing they must improve their overall pitching in order to have a credible chance of catching the Washington Nationals in the NL East -- or winning a Wild Card spot.
The coming week should provide the Marlins with an accurate gauge of how much better they'll need to be: Their next two series are against the Chicago Cubs (best record in the bigs) and Detroit Tigers (one of the Majors' top lineups of late).
In Jose Fernandez, the Marlins have an ace capable of altering a postseason series or dominating a Wild Card Game -- if they make it that far. Miami lost 3-2 to the Braves on Tuesday when reliever David Phelps surrendered a two-run lead in the eighth after Fernandez's seven shutout innings. Miami is 10-4 in Fernandez's starts this season, 27-30 otherwise. In Monday's loss to Colorado, the Marlins' starter was 28-year-old Paul Clemens, who had not started in the Majors since Sept. 28, 2013.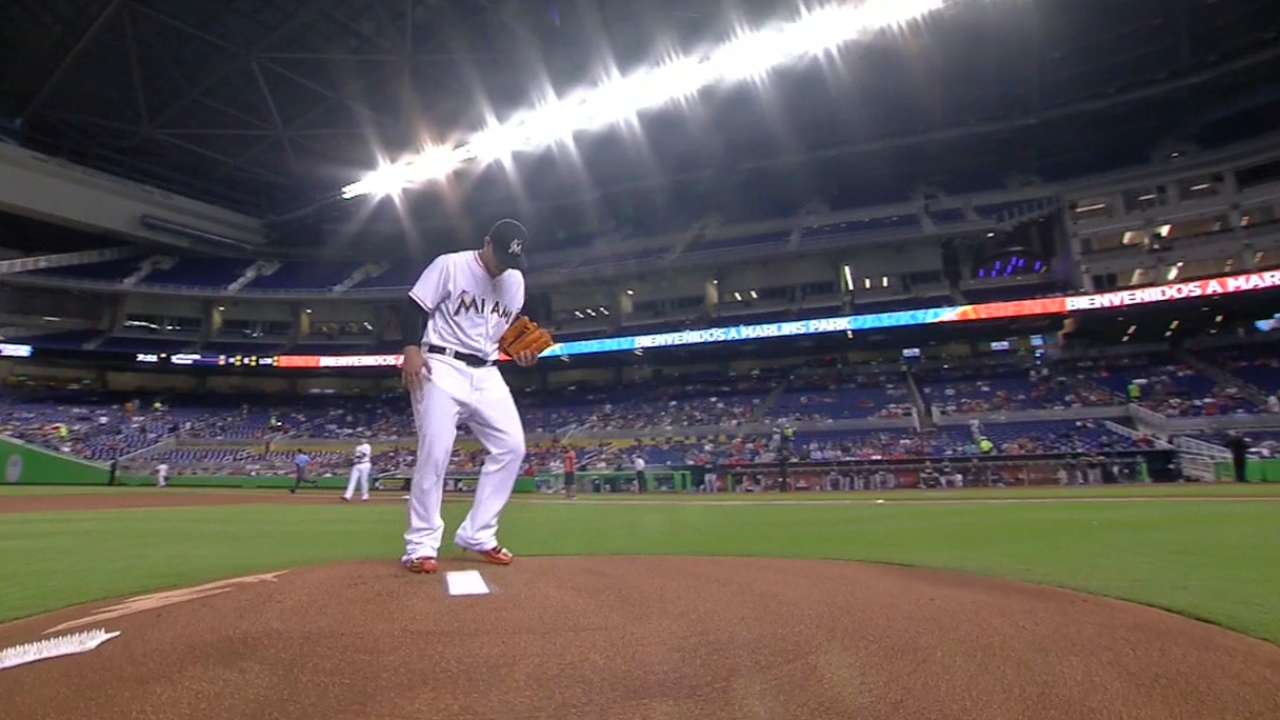 Odorizzi, 26, has been the Rays' best starter (by ERA+) since the beginning of last season and ranks 21st in that category among all Major League pitchers who have thrown at least 250 innings over the same span.
Pomeranz, 27, is having his best overall season after moving between rotation and relief roles from 2011-15. His 96 strikeouts rank fourth among left-handers in the Majors, behind only Clayton Kershaw, David Price and Chris Sale.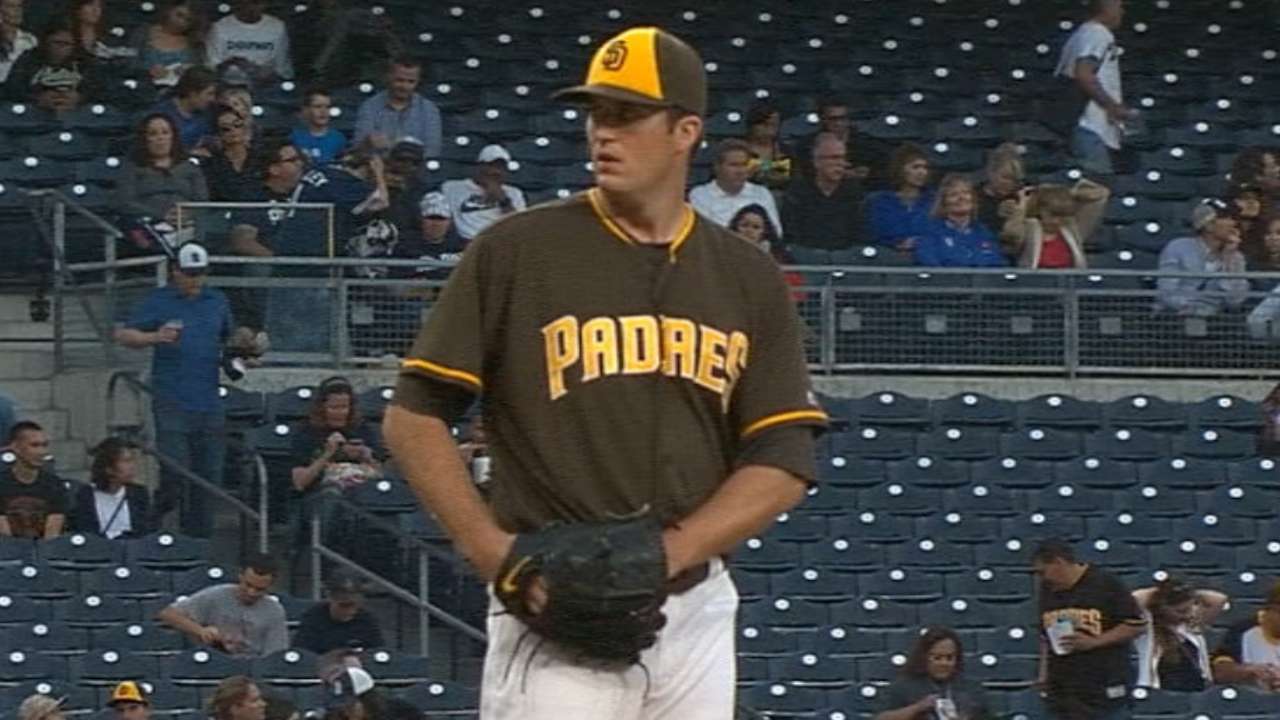 Pomeranz is on track to become a free agent after the 2018 season; Odorizzi following 2019. Between the two, Pomeranz is the greater unknown, if only because he's never started in the Majors over a full season -- or thrown more than 100 big league innings in any given year.
Both Odorizzi and Pomeranz are earning less $1.5 million this year -- a significant consideration for the Marlins, whose $72 million payroll ranks 28th in the Majors, according to spotrac.com, and is by far the smallest among prospective Trade Deadline buyers.
Jon Paul Morosi is a columnist for MLB.com. This story was not subject to the approval of Major League Baseball or its clubs.