Kluber's nasty breaking ball leads top GIFs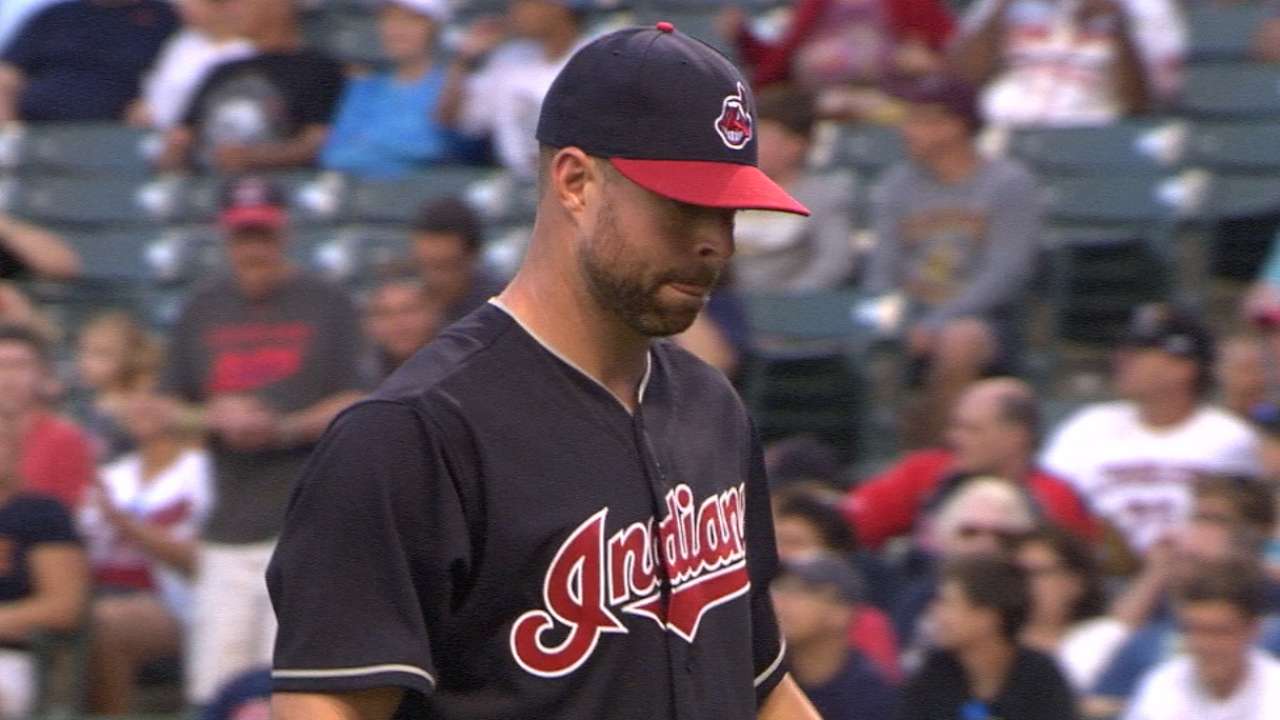 Here are the top GIFs from Tuesday's games, courtesy of @MLBGifs.
1. Kluber fools 'em
Corey Kluber notches one of his nine strikeouts on the night with this amazing breaking ball.
2. 360 feet. No stops.
Jason Kipnis shows his wheels and scores on a single to center that got past Desmond Jennings for a three-base error.
3. All-out effort
Kevin Pillar puts his body on the line to make a tough play on this deep fly ball.
4. Kratz's K
The Pirates needed position players to pitch in a 15-4 loss to the Giants, but at least catcher Erik Kratz got to strike out Brandon Belt.
4. Back at the track
Mike Trout races back to make this difficult catch and avoid an encounter with Tal's Hill at Minute Maid Park in Houston.
Austin Laymance is a reporter for MLB.com. This story was not subject to the approval of Major League Baseball or its clubs.