No glove lost for Pagan in top GIFs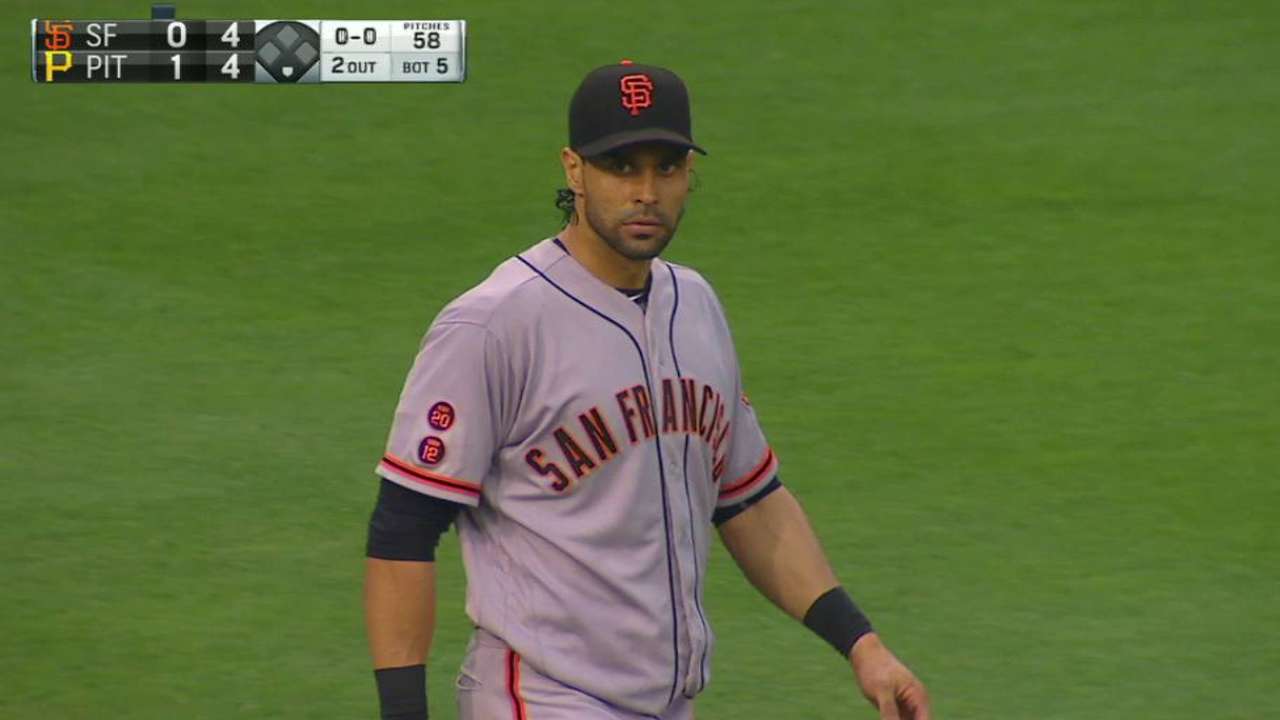 Here are the top GIFs from Monday's games, courtesy of @MLBGifs.
Catch this GIF
Angel Pagan channeled some Moises Alou-esque frustration when coming up short attempting to rob a home run in the Giants' 1-0 loss to the Pirates. But, unlike Alou, it was his glove that received the brunt of the frustration.
Like clockwork
Clayton Kershaw's 12-6 curveball was as off-the-table as could be on Monday, when the Dodgers' picked up their 14th win in his 15th start with a 4-1 edge over the Nationals.
Hitting the sweet spot
In a pitching duel between Madison Bumgarner and Jeff Locke that offered minimal offense, this youngster reverted his attention to a hefty treat on a toasty night at PNC Park.
... Where he stops, nobody knows
Rarely do you see a player swing at high-and-tight heat, and Melky Cabrera can probably attest why after twirling around and falling completely out of the batter's box.
Thanks for coming ...
Miguel Cabrera blistered a 92-mph fastball onto the streets of downtown Detroit on one that literally left the yard, becoming the park's farthest home run of the year.
... Drive home safely
Justin Upton looked like he wanted to top his teammate with an even more monumental bomb -- this one in walk-off fashion, his first since 2013.