Steinbrenner sees Yanks' path to postseason
New York holds attractive trade pieces but may not be Deadline sellers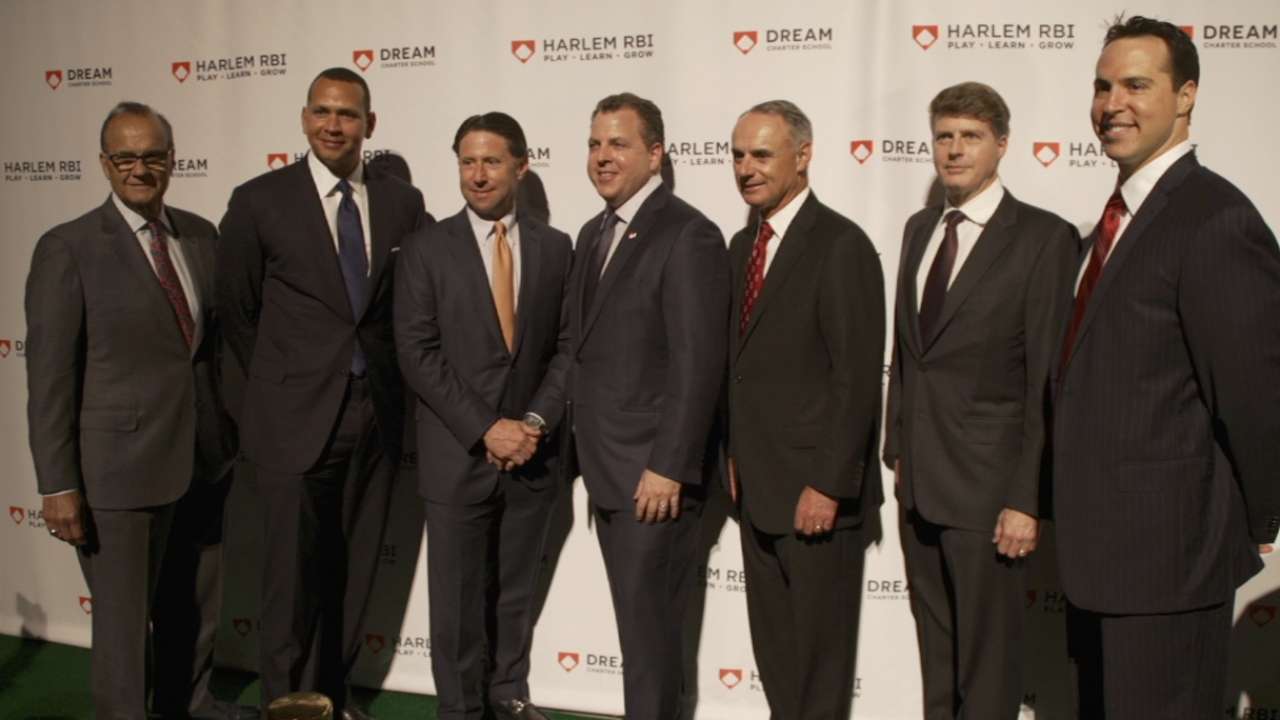 NEW YORK -- Yankees managing general partner Hal Steinbrenner said that he has been encouraged by the team's recent play, and he believes that it will have a chance to reach the postseason if it can avoid injuries.
Steinbrenner spoke on Monday at a Harlem RBI fundraiser at Cipriani in Manhattan. The Yankees (34-35) enjoyed an off-day after a road trip in which they went 3-3 against the Rockies and Twins, and they will open a two-game Interleague series with Colorado at Yankee Stadium on Tuesday.
"The last month has been promising," Steinbrenner said. "The offense up and down the line is starting to produce. [Chase] Headley certainly had a rough start; he's hitting now. And you're starting to see other guys contribute, too. I like what I've seen the last month. We just have to stay healthy."
The Yankees are 6 1/2 games off the pace in the American League East, residing in fourth place. Steinbrenner was asked if he is confident that the Yankees can return to the postseason with the roster as it's currently comprised.
"We'll have to see at the end of July, which we always do," Steinbrenner said. "We'll take a look at everything. We'll see what injuries we've had from here to then and where the deficiencies are and where we go from there. But if we stay healthy, I'm confident we have a shot."
Thus far, the Yankees have shown no indication that they intend to sell off their pieces before the Trade Deadline, though they have several attractive players who could bring a decent return.
At least five contenders have been connected to the power bullpen duo of Aroldis Chapman and Andrew Miller, either of whom could easily bolster a club's postseason chances. FOX Sports' Ken Rosenthal recently listed the Cubs, Nationals, Giants, Dodgers and Rangers as interested suitors.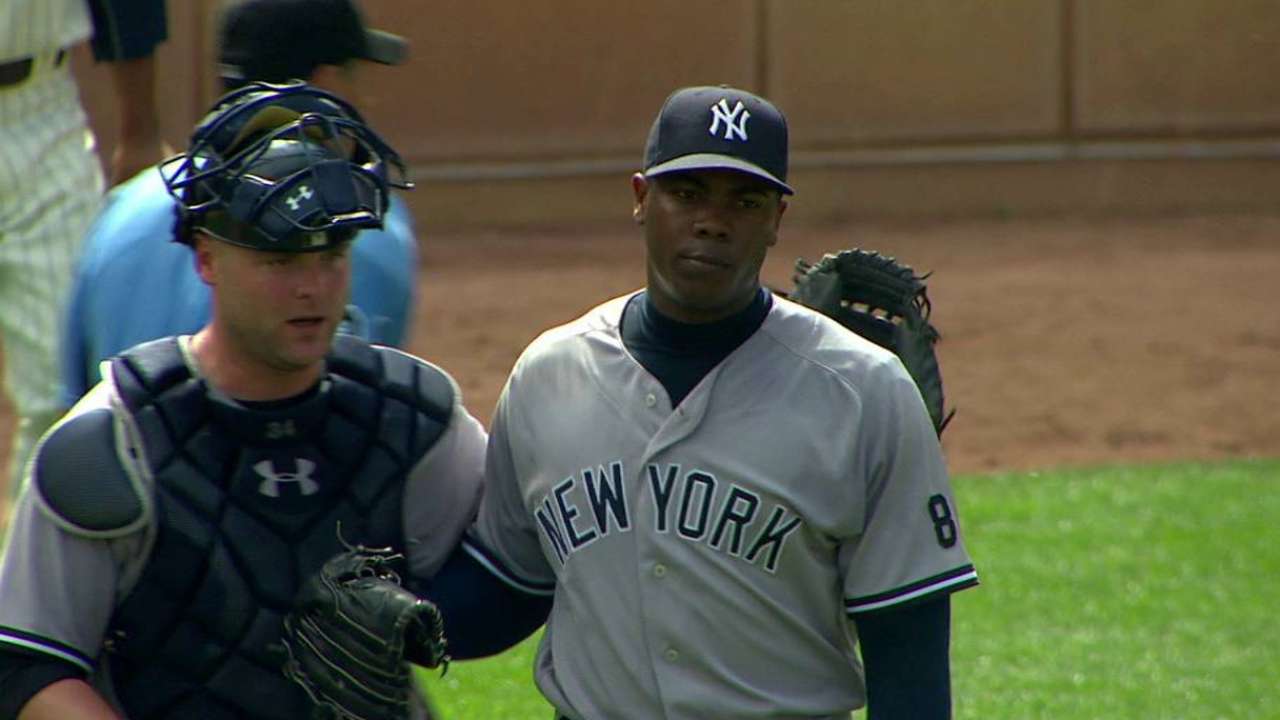 Cubs GM Jed Hoyer would not specifically discuss his club's reported interest in Chapman, but he said that the back end of the bullpen is "something you constantly address" over the course of a season.
"I think there are probably 30 teams in baseball right now that are, at some level, talking about one or two members of their bullpen [underperforming]," Hoyer said. "I think that's the nature of the way pitching is today, with 12- and 13-man staffs."
Switch-hitter Carlos Beltran is in the final year of his contract and, though he has a no-trade clause, is believed to be willing to waive it in order to join a contending club. Steinbrenner said that he could not say if the Yankees would be Deadline sellers if they fall further out of the race.
"I'd have to be there to answer that," Steinbrenner said. "You know me. I'm not big on hypotheticals. Let's just see. I believe we're going to be right smack in the middle of it at the end of July."
Bryan Hoch has covered the Yankees for MLB.com since 2007. Follow him on Twitter @bryanhoch, on Facebook and read his MLBlog, Bombers Beat. Paul Hagen is a reporter for MLB.com. This story was not subject to the approval of Major League Baseball or its clubs.