Hendricks brings the 'funk' in 12-K dazzler
CHICAGO -- Before Cubs' right-hander Kyle Hendricks notched a career-high 12 strikeouts in a 10-5 win against the Pirates on Sunday, Pittsburgh manager Clint Hurdle knew his team was in for a challenge.
Hendricks entered with an 0-1 record and 6.63 ERA in four starts against the Pirates, all last season. Those numbers, though, didn't stop Hendricks from commanding the Bucs' respect.
"We've seen the tape," Hurdle said. "He can execute pitches. A guy paid him a really strong compliment earlier -- he called him 'Maddux Lite.' I went, 'Wow, OK.' I got to watch it."
The right-hander went six innings, using his on-point changeup to leave Pirates hitters looking silly all evening.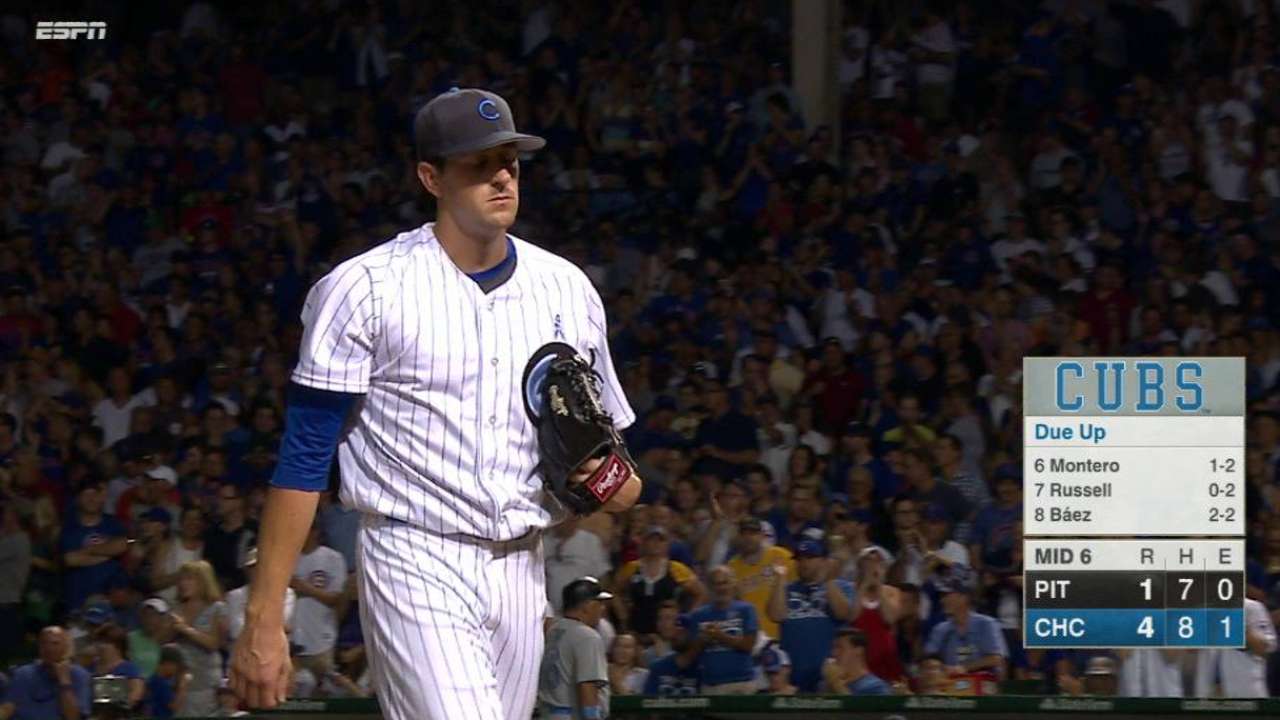 Hendricks got through the first in order, striking out Gregory Polanco and Andrew McCutchen. He allowed two hits in the second but struck out the side. The script didn't vary much as the game went on.
"Best my changeup has been definitely all year," Hendricks said. "Maybe even better than all last year."
Hendricks gave up seven hits but only one run when he left a changeup high to Josh Harrison, who turned it into a home run.
"Other than that, I don't even know if he did make a mistake," Cubs manager Joe Maddon said.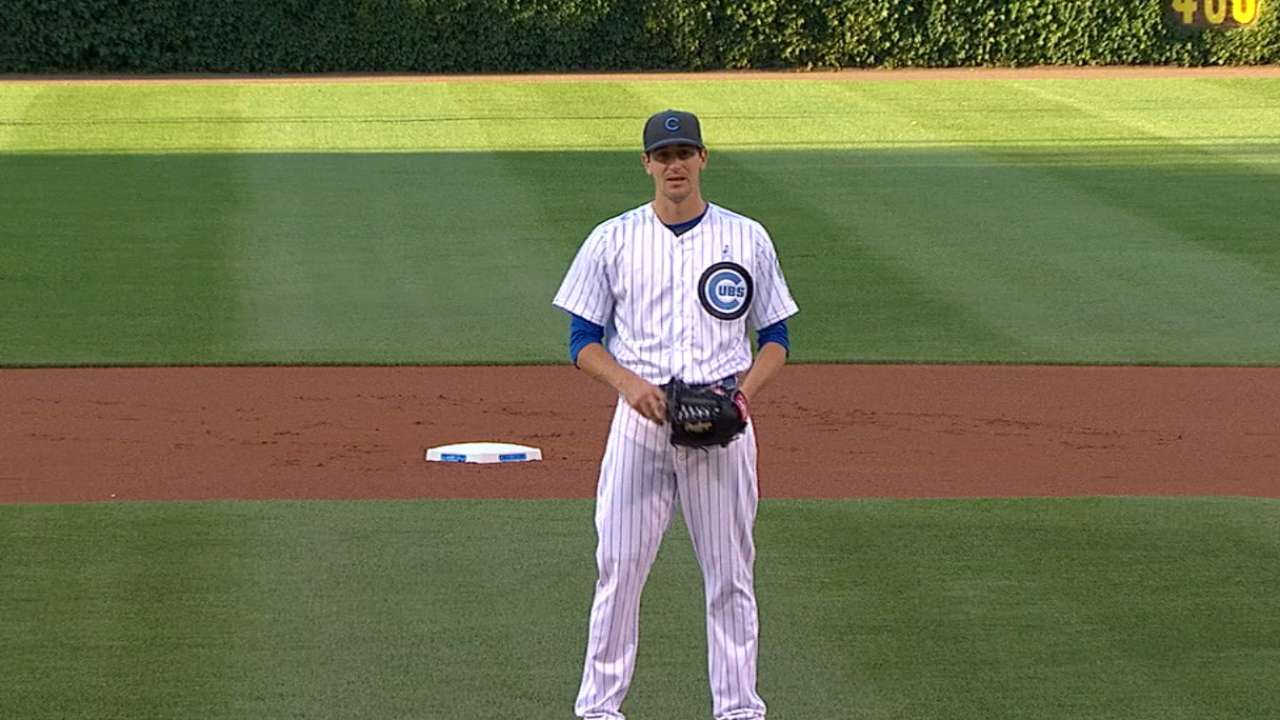 Hendricks said his fastball command was just OK, but that didn't stop him from dominating the Pirates' order. Hendricks got his dozen strikeouts without issuing a walk, the first Cubs pitcher to do that since Matt Garza in 2011.
"That's movement, man," Maddon said. "People talk about velocity. Velocity's cool. But movement like that, hitters do not like. There's a little funk regarding how he throws the ball, how it comes out of his hand. All of that really permits his success."
Cody Stavenhagen is a reporter for MLB.com based in Chicago. This story was not subject to the approval of Major League Baseball or its clubs.