Big Papi's surprise steal leads top GIFs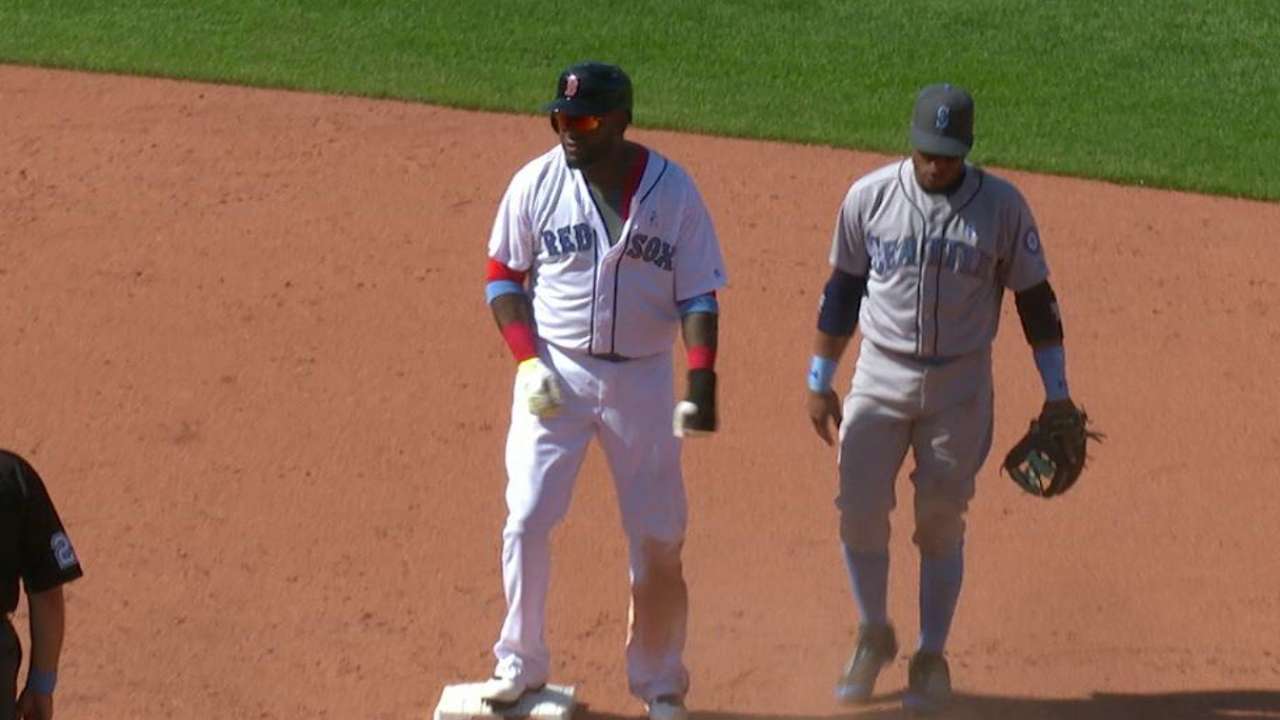 Here are the top GIFs from Sunday's games, courtesy of @MLBGifs.
David Ortiz caught everyone by surprise on this steal of second base. It's the second steal for Big Papi this year.
Who says kids these days don't know how to share?
Jonathan Schoop flashes the leather on this nifty shovel to Chris Davis for the out.
Carlos Gonzalez goes full extension to haul in this sinking line drive.
Brett Lawrie laid it all out to make this difficult play.
Michael Saunders showed some serious hops here to rob a homer.
Anthony Rizzo and Kris Bryant seemed to be enjoying themselves in the Cubs' dugout.
Austin Laymance is a reporter for MLB.com. This story was not subject to the approval of Major League Baseball or its clubs.