Roster move a vote of confidence in Barnes
Brewers activate Blazek from disabled list, option Knebel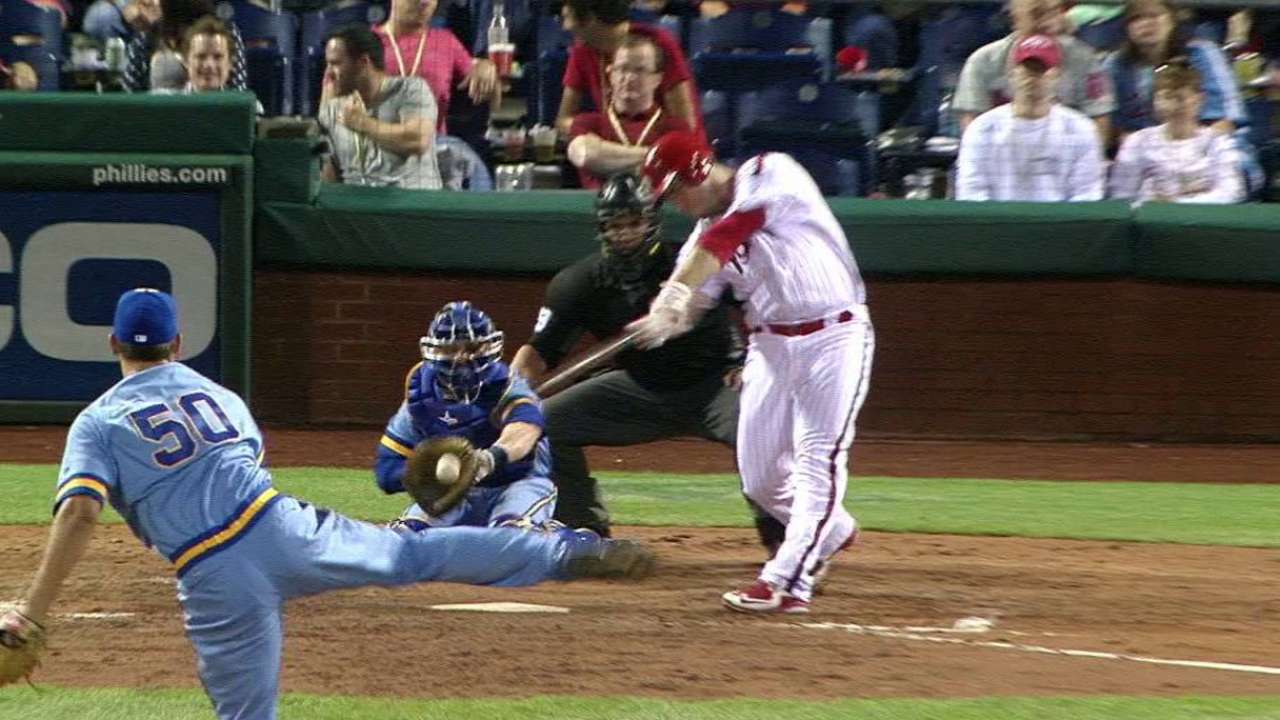 LOS ANGELES -- It was a nice Father's Day gift for new dad Jacob Barnes: An extended stay in the Brewers' bullpen.
Barnes, a rookie right-hander, knew he was an option to be optioned back to Triple-A Colorado Springs when the Brewers activated Michael Blazek from the disabled list Sunday. Instead, the Brewers sent down a different reliever, Corey Knebel, believing Knebel will benefit from some regular work in the Minors.
• Barnes' Father's Day marked by loss, new beginnings
"I anticipate Corey to be back here quickly," said manager Craig Counsell of Knebel, who pitched five times after spending the first two-plus months of the season on the disabled list with an oblique injury. "We know in the next 10 days we can get five appearances under his belt, more games under his belt, log some innings. He just hasn't pitched this year, so he needs innings to get back to where we know he can be.
"I don't think he's been sharp, and I think he'll get back there quickly."
It is also a vote of confidence in Barnes, who posted a 2.84 ERA in his first seven Brewers appearances after finishing his tenure at Colorado Springs with eight consecutive scoreless outings.
In his brief big league career, Counsell said, Barnes has proved to himself he belongs.
"The experience has been great so far," Barnes said. "Obviously, I knew I had options, so I was kind of expecting it might be me [sent down to make room for Blazek]. I'm just trying to make the most of the opportunity while I'm here.
"You can't worry about all of that stuff because it can affect your performance. It's already a hard enough game and hard enough job to do without worrying about all of that stuff. At the end of the day, you just perform when you're asked to perform. That's all you can do."
Adam McCalvy has covered the Brewers for MLB.com since 2001. Follow him on Twitter @AdamMcCalvy, like him on Facebook and listen to his podcast. This story was not subject to the approval of Major League Baseball or its clubs.