A's calling up Triggs to make first big league start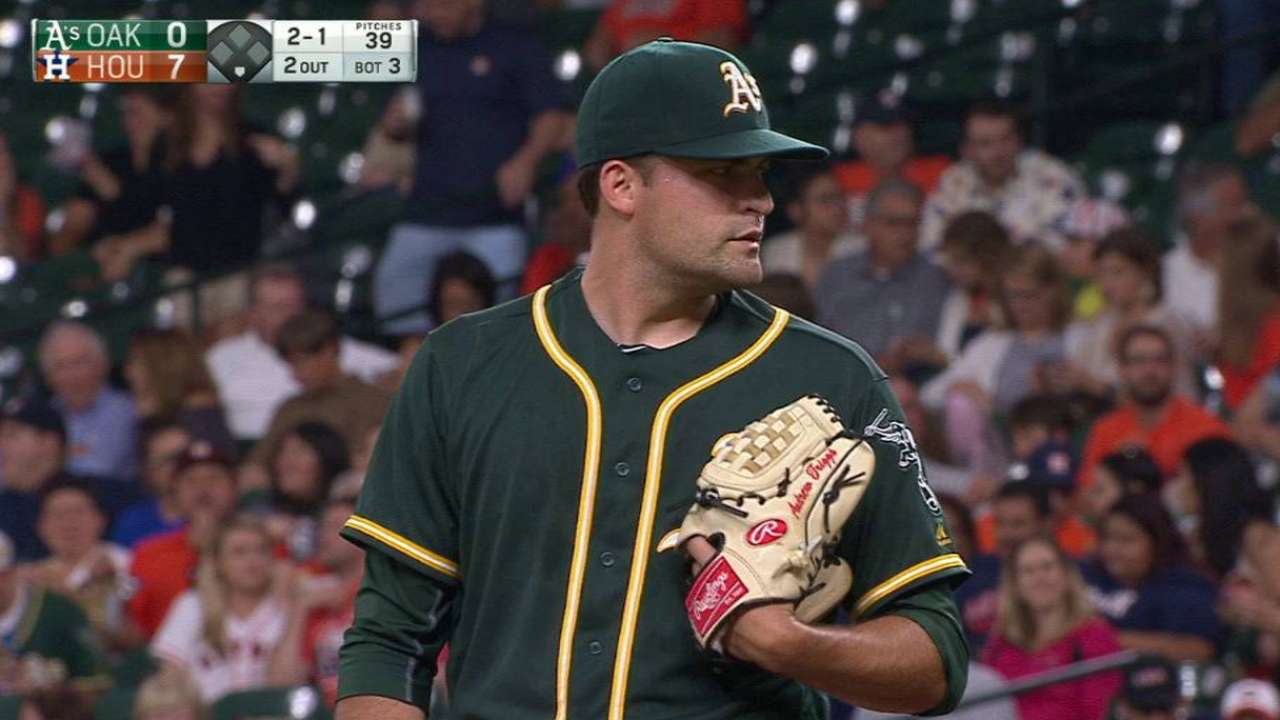 OAKLAND -- A's right-hander Andrew Triggs will be recalled from Triple-A Nashville on Saturday to make his first career start in a matchup with the Angels at the Coliseum. The 1:05 p.m. PT matchup is available free on MLB.TV.
Oakland manager Bob Melvin made the announcement following Friday's 3-2 series-opening win, but did not say what the corresponding move would be to make room for Triggs on the roster.
Triggs, 27, made his Major League debut on April 25 and compiled a 8.00 ERA in 10 relief appearances before returning to Triple-A, where he has a 3.48 ERA.
Triggs totaled 76 pitches in four relief innings in Houston in his last appearance for Oakland on June 3, and Melvin noted, "I don't expect him to do that [Saturday], but we'll see how it goes."
"We're really not too worried about how much we get from him," Melvin said. "We're going to have an extra pitcher here regardless, a deep bullpen, so we'll mix and match a little bit."
Among the A's available arms for Saturday: right-hander Zach Neal, who also has the ability to give the A's multiple innings. Neal was considered a candidate to start.
Jane Lee has covered the A's for MLB.com since 2010. This story was not subject to the approval of Major League Baseball or its clubs.