Dodgers announce deals with 10 Draft picks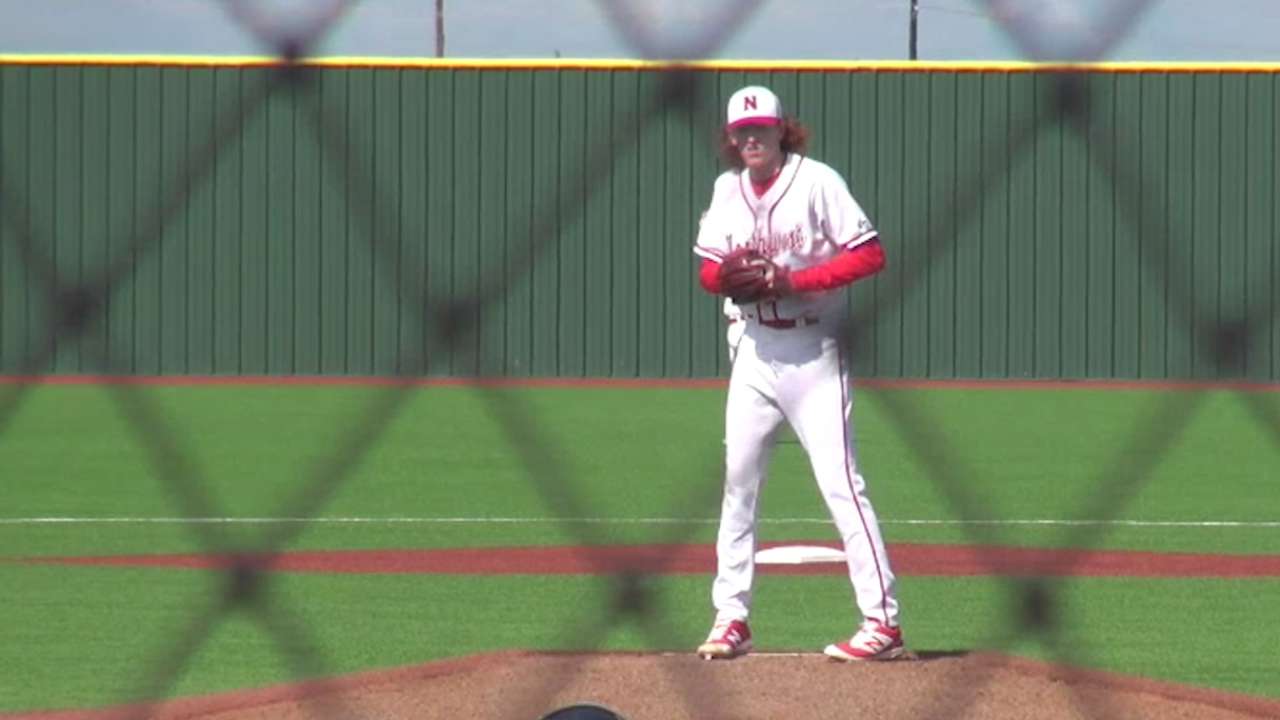 LOS ANGELES -- The Dodgers on Friday confirmed the signing of 10 more picks from the 2016 MLB Draft, including top pick Gavin Lux, whose agreement was reported Thursday by MLBPipeline.com's Jim Callis.
Also newly signed are: second-rounder Mitchell White, a right-handed pitcher from Santa Clara University; fourth-rounder Donald "DJ" Peters, an outfielder from Western Nevada Community College; seventh-rounder Lucas Raley, an outfielder from Lake Erie College; ninth-rounder Anthony Gonsolin, a right-handed pitcher from St. Mary's College; 15th-rounder Brayan Morales, an outfielder from Hillsborough Community College; 24th-rounder Saige Jenco, an outfielder from Virginia Tech; 25th-rounder Chandler Eden, a right-handed pitcher from Texas Tech University; 27th-rounder Austin French, a left-handed pitcher from Brown University; and 28th-rounder Jacob Perkins, a right-handed pitcher from Ferrum College.
The Dodgers focused on signability in this Draft, selecting and landing most of their players from colleges in general, and small colleges in particular.
The club has officially confirmed the signing of 18 of its 42 selections, including seven of its top-12 picks. There reportedly is an unannounced $1 million deal for third-rounder Dustin May and one at $250,000 for 13th-rounder Cody Thomas, which would leave five key picks unsigned: first-rounders William Smith and Jordan Sheffield; fifth-rounder Devin Smeltzer; 11th-rounder AJ Alexy and 12th-rounder Douglas Ashcraft.
Ken Gurnickhas covered the Dodgers for MLB.com since 2001. This story was not subject to the approval of Major League Baseball or its clubs.