Wong returns to St. Louis ... as outfielder?
With crowded infield, second baseman played center field during brief Minors stint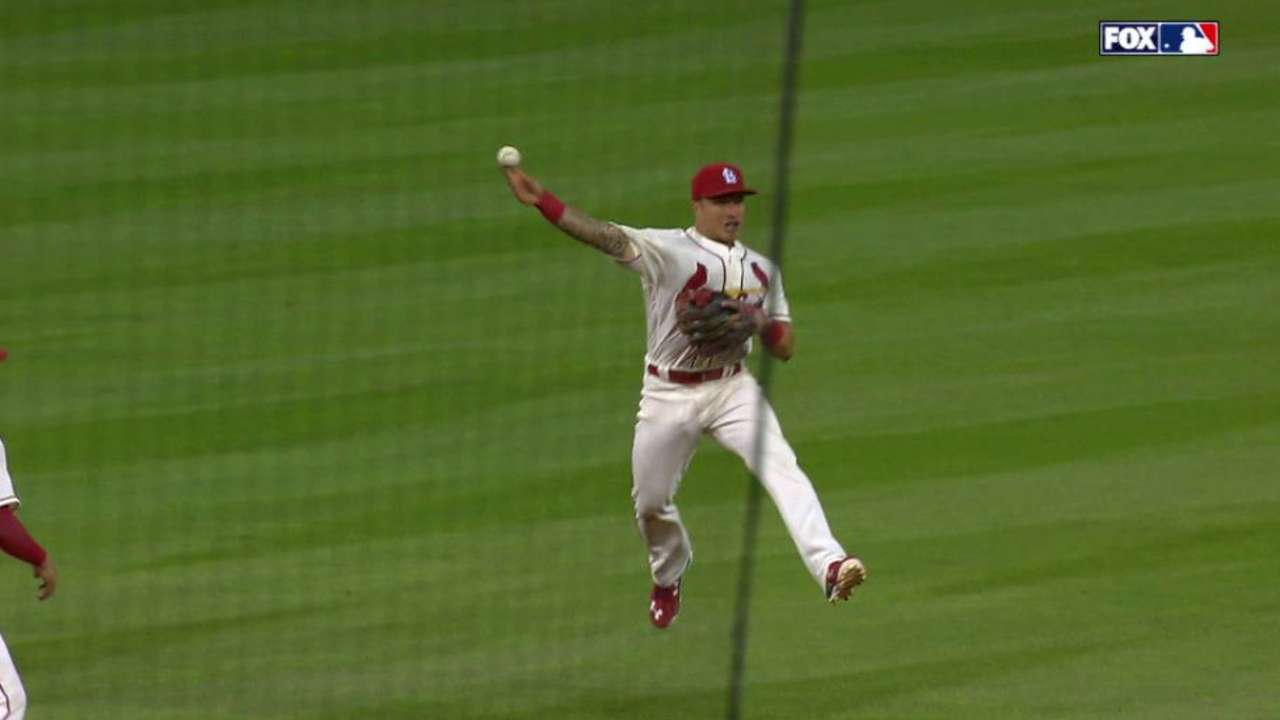 ST. LOUIS -- Kolten Wong is back in the Majors, but not in the role most expected. The Cardinals recalled the 25-year-old from Triple-A Memphis on Friday, optioning outfielder Jeremy Hazelbaker to Triple-A in a corresponding move. Wong is expected to contribute as an outfielder for St. Louis after he was demoted as a second baseman.
"It just provides an opportunity to see if Kolten can be flexible for us and provide something in the outfield," Cardinals manager Mike Matheny said. "He did a great job of getting his swing right. He had a great approach to getting better."
In seven games at Triple-A, Wong quickly regained his hitting stroke, batting .429 (12-for-28) with four homers and 11 RBIs, while hitting safely in all seven. He also played center field in Memphis, an extra bit of versatility that could come into play with Wong returning to an already crowded St. Louis infield, which was in part why he was sent down.
"I played center field in college," Wong said. "I feel like I'm athletic enough to play out there. It was funny being out there. It just brought back memories of playing in college again my freshman year. I didn't feel like I really lost that much."
Wong was optioned to Memphis on June 5 to make room for Jhonny Peralta, who came off the disabled list after thumb surgery. Wong struggled for the first two months of the season, hitting .222 with one home run in 126 at-bats over his first 49 games
"It's just a new mentality of going out there and playing the game, regardless of what the situation is or when I'm playing or how I'm playing. Just go out there and have fun," Wong said. "These guys kind of helped me with that down there."
Hazelbaker was hitting .250 with seven homers -- three as a pinch-hitter -- in 61 games for the Cardinals. The rookie also had a team-high four stolen bases.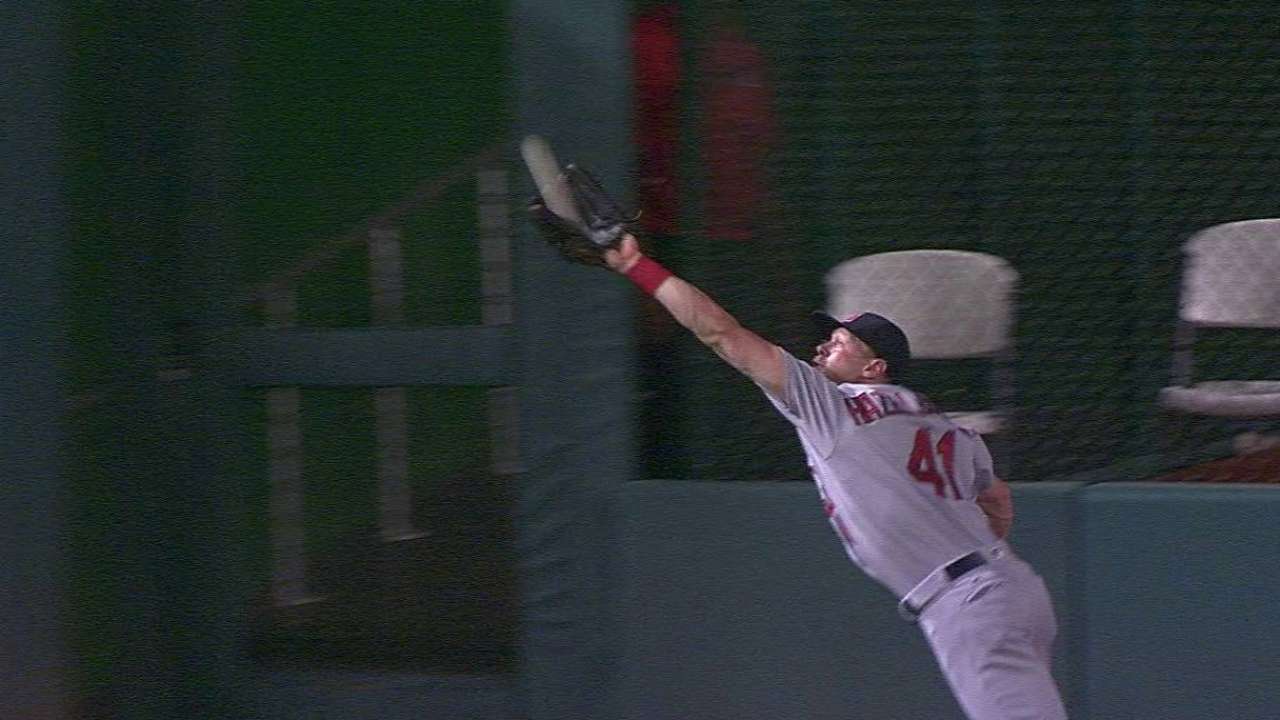 "Part of the conversation with him was, 'We need to get you some pretty consistent work, because it hasn't been coming here,'" Matheny said. "With Kolten, we're trying to bring him into the mix, as he's hot with some consistent at-bats. Now we've got Jeremy in the same spot just in case we need him."
Nick Krueger is a reporter for MLB.com based in St. Louis. This story was not subject to the approval of Major League Baseball or its clubs.