Colon cruises to 2nd, leads MLB's top GIFs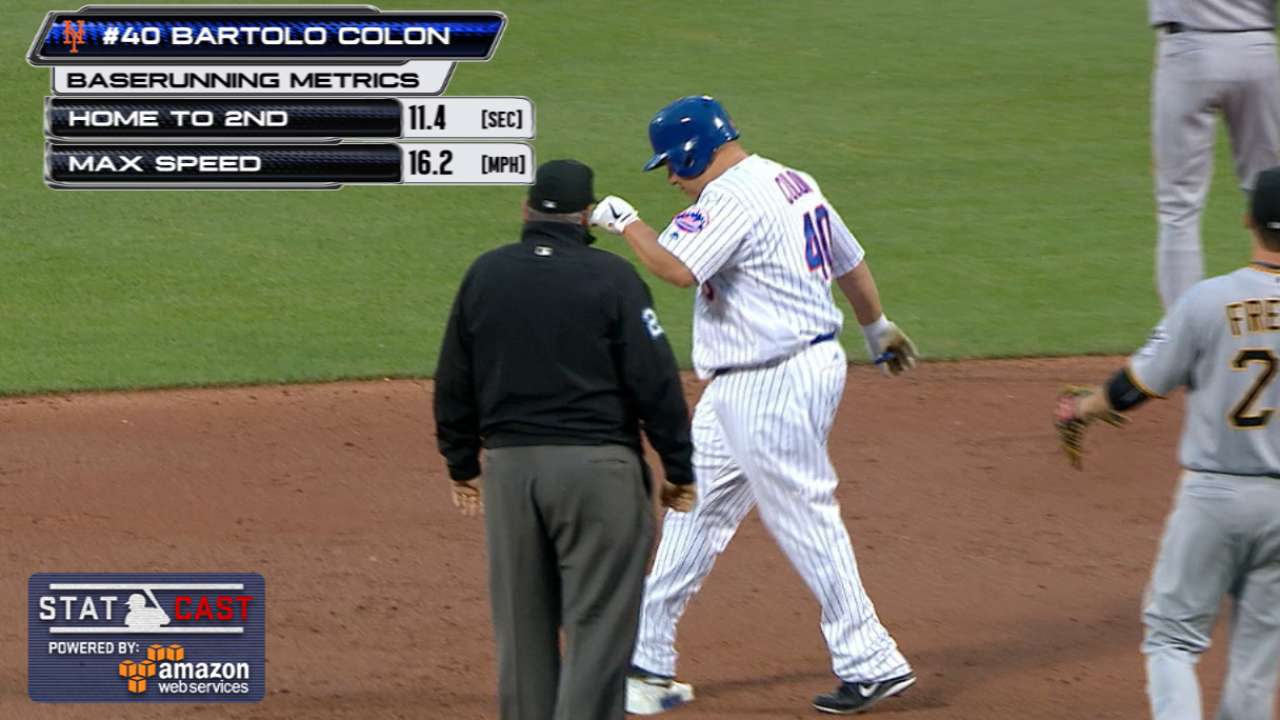 Here are the top GIFs from Thursday's games, courtesy of @MLBGifs.
Bartolo Colon runs the bases at his own pace, reaching second base in 11.4 seconds, per Statcast™. The Mets' righty tossed a solid 7 2/3 solid innings and contributed a double with his bat as the Mets beat the Pirates, 6-4, at Citi Field.
Yet another impressive feat of parenting and athleticism from a baseball-fan dad.
This cameraman had the best seat in the house for this Dae-Ho Lee foul ball.
Daniel Mengden channels his inner Rollie Fingers with an strong Major League debut for the A's on Thursday.
The Rangers' Colby Lewis came within three outs of his first career no-hitter, and it was this hit that just barely spoiled his bid.
Xander Bogaerts pulls off an impressive over-the-shoulder grab as he runs back into center field.
Michael Conforto lays out for a diving catch, keeping a Pittsburgh run off the board for the Mets.
Chad Thornburg is a reporter for MLB.com. This story was not subject to the approval of Major League Baseball or its clubs.