MLB.com Columnist
Fred Zinkie
Fantasy411: 10 players to stash for tomorrow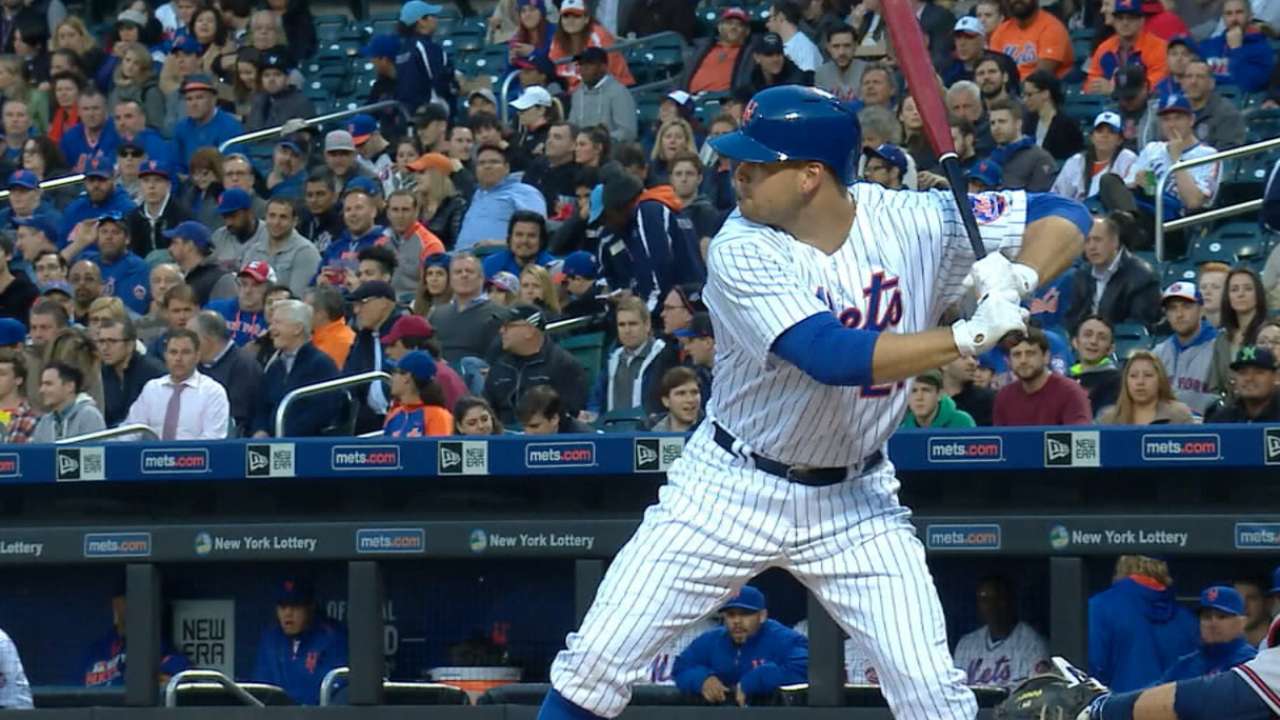 You tinker with your fantasy squad's starting lineup, looking to have the best possible player at every position.
But did you know that your bench could make the difference between ultimate fantasy success or defeat? For those who have the reserve space, stashing premium prospects or injured big leaguers -- guys who can make a difference tomorrow, if not today -- makes a ton of sense. Without further ado, let's review 10 players worth hoarding for the time being.
Travis d'Arnaud, catcher:
d'Arnaud was hitting .196 with zero homers across 46 at-bats before landing on the disabled list in late April with a right rotator cuff strain. Wise fantasy owners will look past his meager 2016 results and take a chance on a player at fantasy-baseball's shallowest position who hit .268 with 12 homers across 239 at-bats last season. Expected to return next week, d'Arnaud should be stashed right away in all 12-team leagues and some 10-team formats.
Could help fantasy owners by: Late June
Lucas Duda, first baseman:
On the strength of 57 homers and 165 RBIs across the 2014-15 seasons, Duda was selected in the middle rounds of many 2016 drafts. But after hitting .192 in May and landing on the disabled list due to a stress fracture in a lower back, the 30-year-old has fallen to waivers in many leagues. Expected to return in July, Duda could provide mixed-league owners with plus power in the second half of the campaign.
Could help fantasy owners by: July
A.J. Reed, first baseman:
After hitting .340 with 34 homers and 127 RBIs across 523 Minor League at-bats in '15, Reed entered this season on the verge of making his big league debut. A slow start in Triple-A and a hamstring injury slowed his progress, but the slugger remains one of the strongest candidates to ascend to the Majors in the coming weeks. The Astros are trying to stay in the postseason race, and rookie first baseman Tyler White (.211 average) has cooled after a hot start.
Could help fantasy owners by: Late June
Trea Turner, second baseman:
The best position-player prospect in the Nats' organization, Turner is having a strong season (.293/.357/.439 line, 19 steals) in Triple-A. Despite collecting a hit in all three at-bats, the 22-year-old was returned to the Minors after a brief stint with Washington earlier this month. Even though he has hit for power in recent games, starting shortstop Danny Espinosa (career .229/.302/.392 slash line) likely lacks the ability to keep Turner from ascending to a permanent Major League role in the coming weeks.
Could help fantasy owners by: July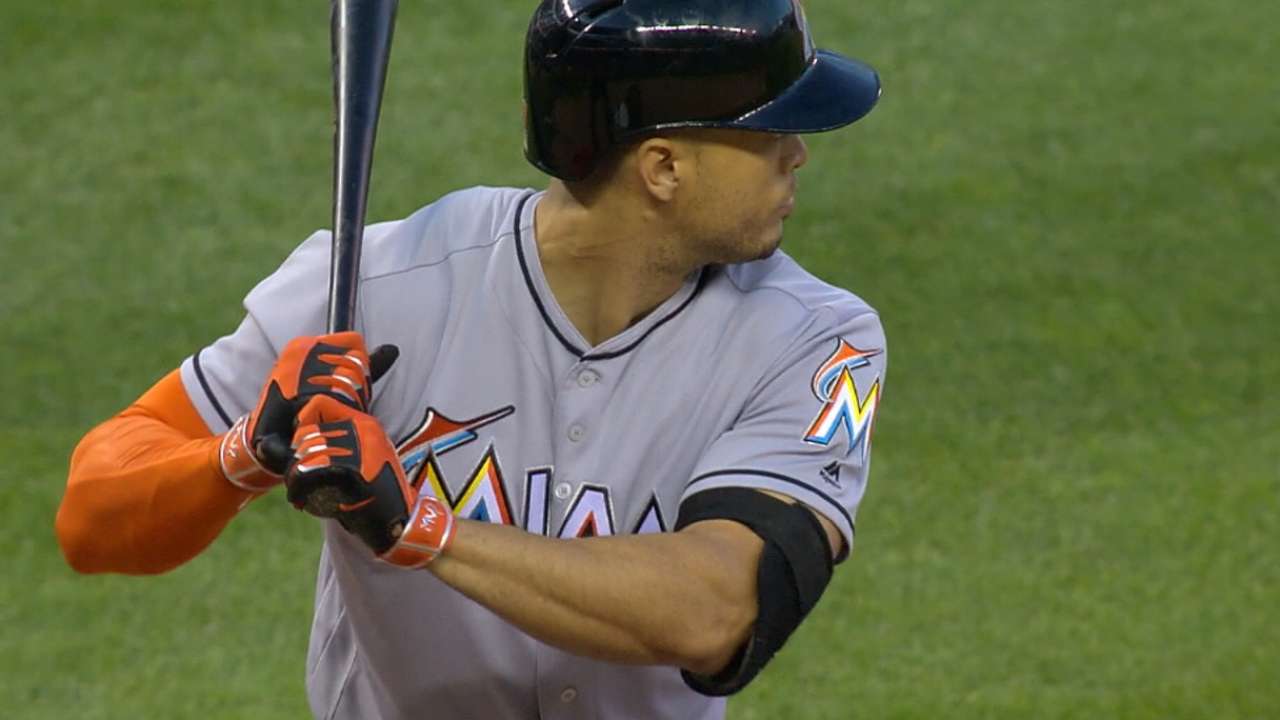 Alex Bregman, shortstop:
The No. 2 overall pick in the 2015 MLB Draft, Bregman is hitting .308 with 13 homers and 42 RBIs across 201 at-bats in Double-A this season. Although the Astros are set with Carlos Correa at shortstop, they could promote Bregman as an upgrade over Luis Valbuena (career .229 average) at third base. After benefitting from aggressive promotions of Correa and right-hander Lance McCullers last season, Houston could take a similar approach in '16 by adding both Reed and Bregman in the coming weeks.
Could help fantasy owners by: July
Tyler Glasnow, starter:
Even though he failed to beat fellow prospect Jameson Taillon to the big leagues, Glasnow could make a sizable fantasy impact this summer. The right-hander -- who owns a lifetime 2.04 ERA and an 11.6 K/9 rate in the Minors -- will likely soon be needed in a Bucs rotation that is dealing with an injured Gerrit Cole and an ineffective Juan Nicasio.
Could help fantasy owners by: Late June
Zack Wheeler, starter:
Wheeler is hoping to return from Tommy John surgery by the middle of July, and owners who stash him now will head into the All-Star break with a rotation option who owns a lifetime 3.50 ERA and an 8.5 K/9 rate. Inconsistent control (career 3.9 BB/9 rate, 1.34 WHIP) could limit the right-hander's usefulness in shallow formats, but his strikeout skills give him notable upside.
Could help fantasy owners by: Mid-July
Luis Severino, starter:
Severino is a rare case of a demoted pitcher who warrants attention despite having poor Major League ratios (7.46 ERA, 1.69 WHIP this year). After posting a 2.45 ERA in the Minors last season, the right-hander produced an impressive 2.89 mark across 11 second-half starts with the Yankees. Once recalled from Triple-A -- where he has a 3.24 ERA and a 0.96 WHIP across 16 2/3 innings since a May 30 demotion -- Severino could make a notable fantasy impact in the second half.
Could help fantasy owners by: July
A.J. Griffin , starter:
With a 2.94 ERA and a 1.13 WHIP this season, Griffin has reestablished himself as a viable mixed-league option after missing all of 2014-15 due to injuries. The right-hander is currently in the midst of a rehab assignment, as he works his way back from right shoulder stiffness. A fly-ball-heavy approach should enable Griffin to post a low WHIP, and a potent Rangers lineup could help him rack up wins this summer.
Could help fantasy owners by: Late June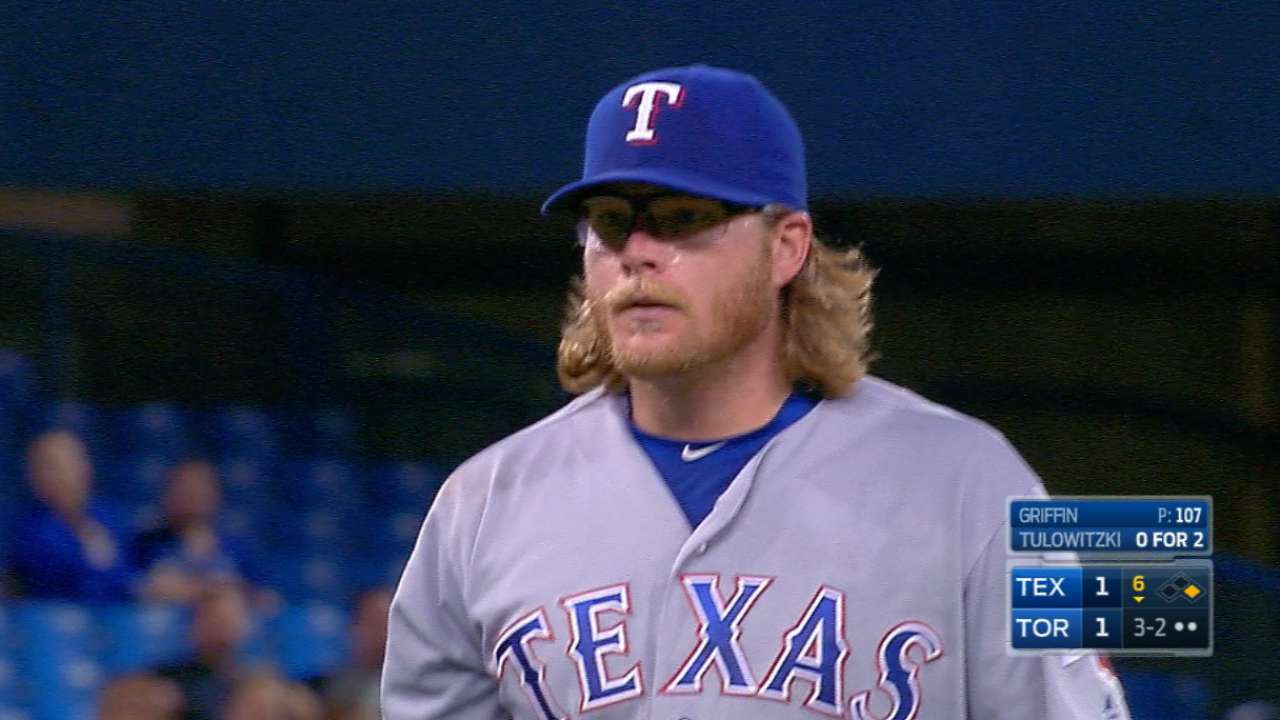 Cody Reed, starter: With a 3.20 ERA and a 1.18 WHIP at Triple-A Louisville this season, Reed could soon get a chance to settle into a Reds rotation that has recently found some reliable options in the form of Brandon Finnegan, Anthony DeSclafani and Dan Straily. Shallow-league owners will likely wish to pass on a rookie hurler who will be backed by a bullpen that ranks last in baseball with a 6.25 ERA, but those in deep-mixed formats may wish to stash Reed this month.
Could help fantasy owners by: July
Fred Zinkie is the lead fantasy baseball writer for MLB.com. Follow him on Twitter at @FredZinkieMLB This story was not subject to the approval of Major League Baseball or its clubs.