Andriese comes up big in extras for Rays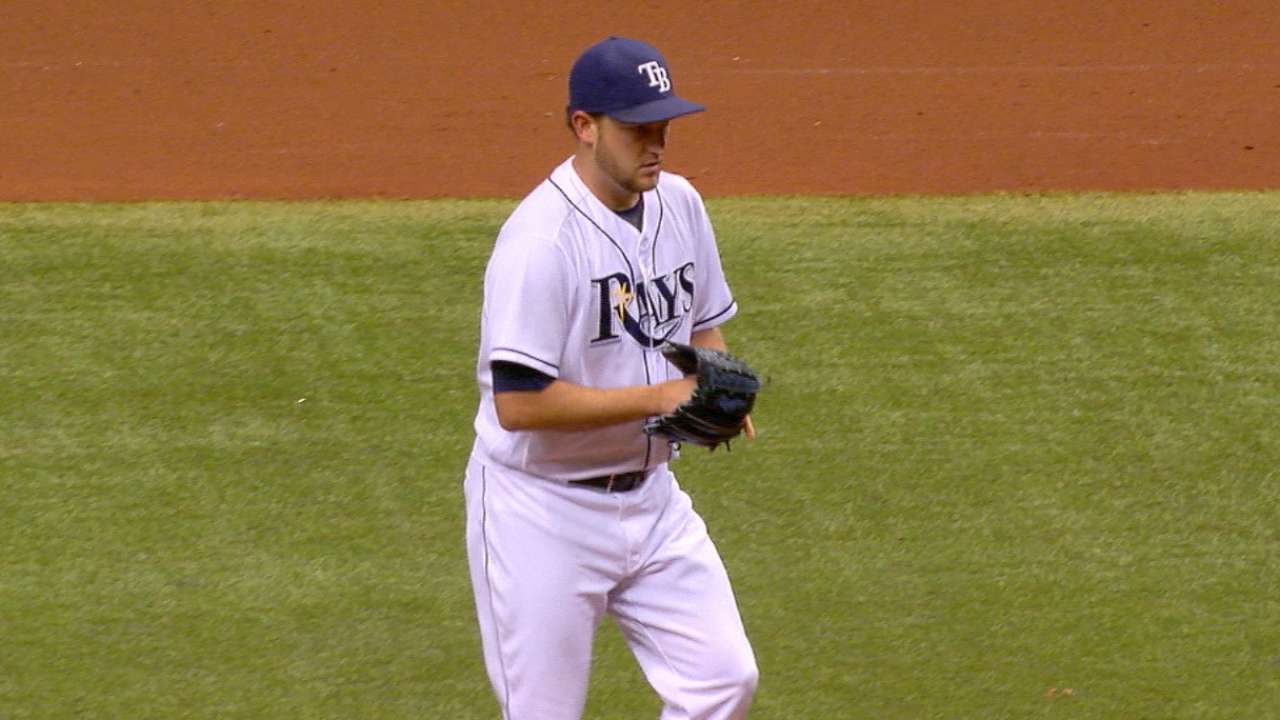 ST. PETERSBURG -- Earlier in the week, Matt Andriese told reporters he had mixed emotions about his being moved from the starting rotation -- where he was 5-0 -- to the bullpen.
Ultimately, Andriese wanted to help the team, though, so he reported to the bullpen. Good thing for the Rays, as he played a pivotal role in Wednesday night's 3-2 win in 13 innings over the Mariners.
Andriese threw 2 2/3 scoreless innings to pick up the win and move to 6-0 on the season while lowering his ERA to 2.66.
"I'm just happy we came out with the win," Andriese said.
Andriese put his professionalism on display while reverting back to the bullpen role he served in last season.
"I was very comfortable, actually," Andriese said. "I just went about it the same way I always do. I was just out there attacking and being aggressive. It felt good just to give the team some life there late in the game."
Andriese knew from experience that coming in from the bullpen equated to him pacing himself less than he would when making a start.
"When you come in a game like that, especially with the game on the line, your adrenaline is going a little bit more," Andriese said. "It's definitely different. I think it was a good start from my perspective, my first outing in the bullpen. I'll take it."
Andriese's teammates appreciate what he has done, first accepting the move then pitching well in his role.
"I think Andriese is a positive guy," said Rays manager Kevin Cash said. "He's a guy that just wants to be able to contribute to the team in any role. It's definitely tough when, especially when you pitch as well as he's pitched in the starter's role, to be asked to do what he did. But really, really good to see him come out, throw up scoreless innings, get the win tonight."
Cash said Andriese "was outstanding with accepting his new role.
"That's a difficult conversation to have with Matt," Cash said. "But understanding what's best for the team. Matt's a team guy, he understands that that's going to help us win games. Fortunately for us, him being down there won us a ballgame."
Bill Chastain has covered the Rays for MLB.com since 2005. This story was not subject to the approval of Major League Baseball or its clubs.