Wright proving to be stabilizing force for Red Sox
Knuckleballer allows three runs over 7 1/3 innings for 8th win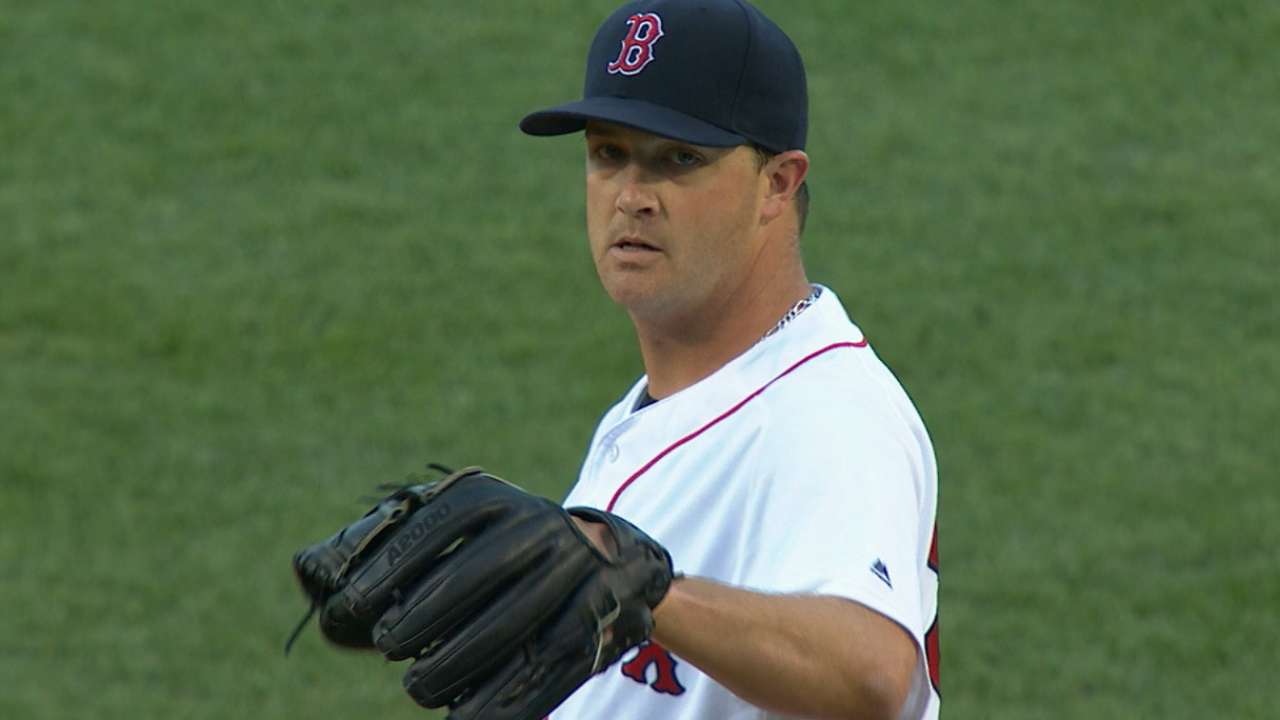 BOSTON -- Steven Wright may throw the most unpredictable pitch in baseball, but the Red Sox knuckleballer has proven this season that he's one of the most reliable and dominant starters in baseball.
That was the case once again Wednesday night at Fenway Park in Boston's 6-4 win over the Orioles. Wright (8-4) earned his fifth straight win, allowing three runs on six hits in 7 1/3 innings. He also walked just one batter.
"There's a lot of confidence by our guys. There's a lot of confidence by all of us when he takes the mound and he's earned that. We've developed that trust in him because of his consistency," Red Sox manager John Farrell said. "He's so calm. You all see it on his gameday. There's no change in his attitude or his personality. It's kind of refreshing in a way. He's developed an awful lot of trust with all of us here."
Wright induced weak contact against a high-powered Orioles lineup. The lone exception came in the seventh when he surrendered a two-run home run to Adam Jones, breaking a streak of 22 1/3 innings without an earned run.
After getting the first out in the eighth, a walk to Chris Davis chased Wright. Davis later scored on a double off Junichi Tazawa.
With the All-Star Game a little less than a month away, Wright's making a strong case to represent the Red Sox in San Diego. He's 8-4 with a 2.22 ERA, which ranks second in the American League.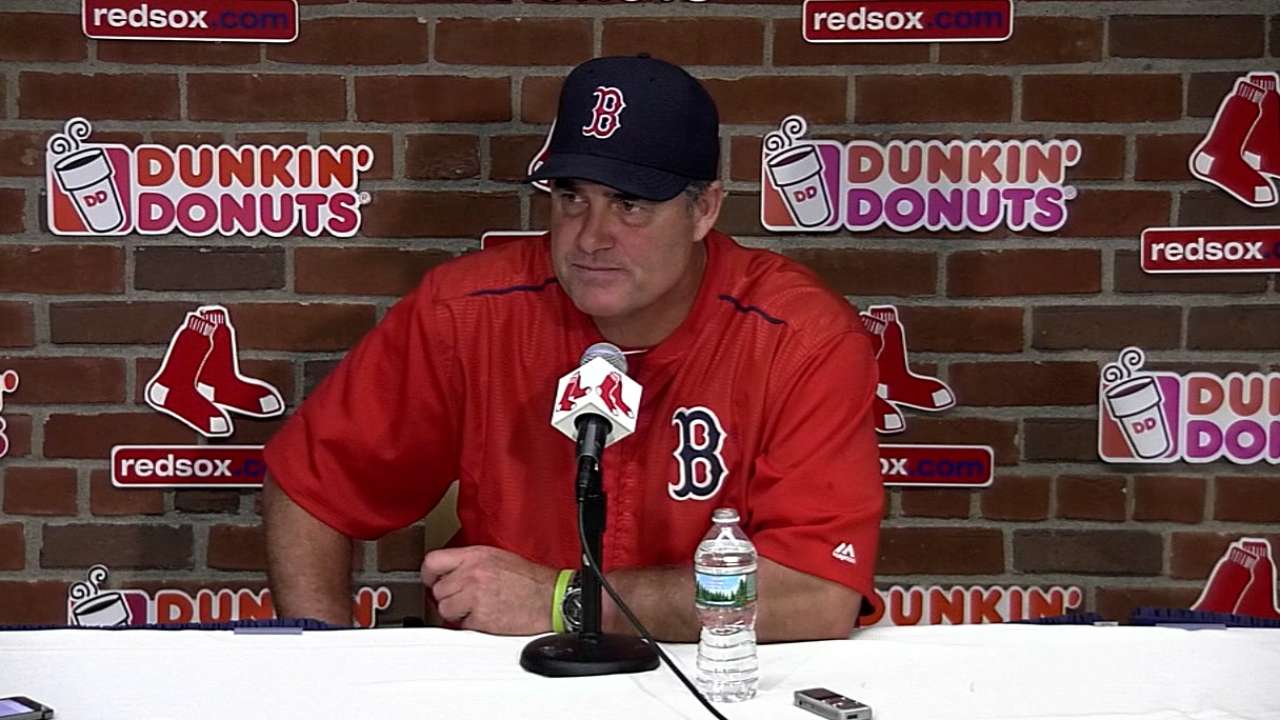 "Look at it this way, he's got the best ERA in the AL and if he was in the National League, he might be leading all of baseball," Orioles manager Buck Showalter said. "Look at the guy leading in the other league, it's [Clayton] Kershaw at 1.50-something and that's about the equivalent of what an American League ERA is so we knew we were going to have our work cut out for us."
Wright's allowed three or fewer earned runs in 22 of his 24 career starts and improved to 5-3 with a 1.61 ERA in eight career starts against the AL East with Wednesday's win.
"He's like [David] Price. You know what he's going to do and he does it. He's got a good sneaky fastball he mixes in there too especially when they get a lead," Showalter said. "He's not as brave with it when it's a one-run game but he's good. He's been good for a while. They're lucky to have him, really a weapon."
One of the biggest keys to Wright's success has been the late breaking action of his knuckleball, which has in turn produced a plethora of mishit ground balls.
"I just try to change speeds with my knuckleball. Three different ones at three different speeds and then my fastball as much as I can and within reason," Wright said. "I want to pitch to contact. The more I do that the better."
Quinn Roberts is a reporter for MLB.com based in Boston. This story was not subject to the approval of Major League Baseball or its clubs.