Source: Angels reach $2.15M deal with 1st-rounder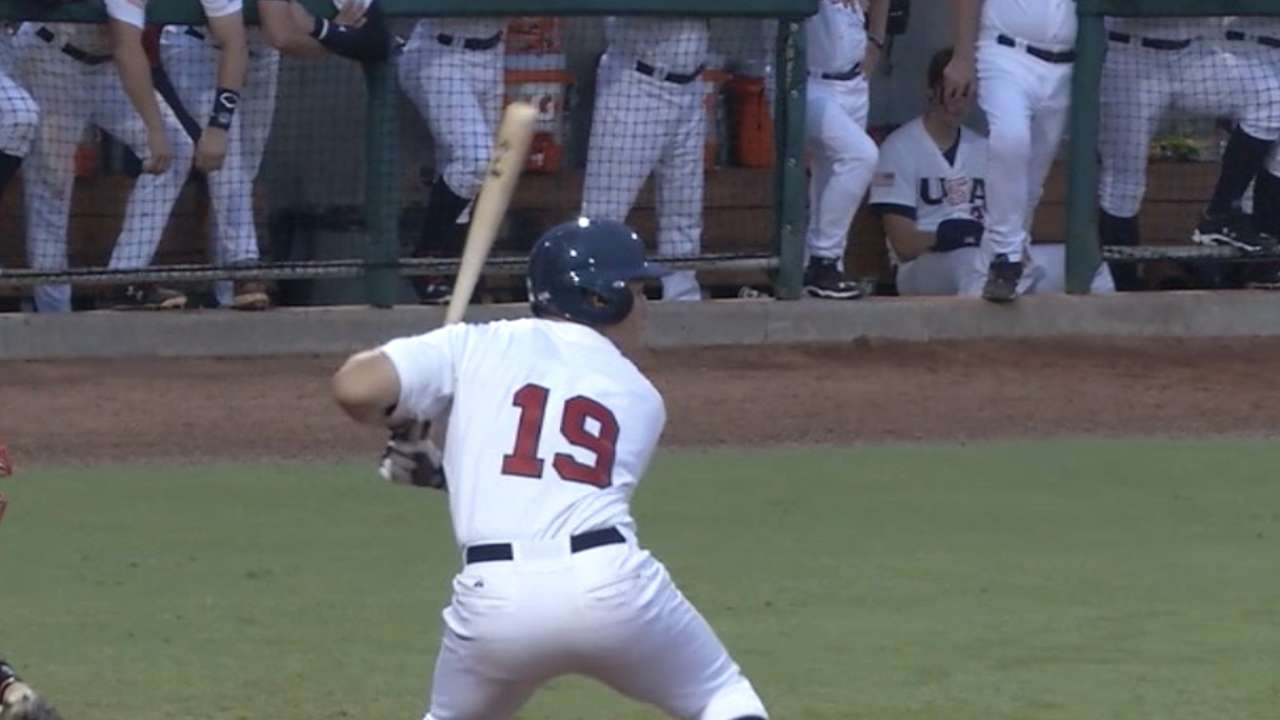 The Angels have agreed to terms with first-round pick Matt Thaiss, the 16th overall pick in the 2016 Draft. The deal is worth $2.15 million, a source confirmed to MLB.com.
The club has not commented on the agreement.
Thaiss, a catcher, led the University of Virginia in batting average (.375), home runs (10), RBIs (59), total bases (134), slugging percentage (.578) and on-base percentage (.473) in 2016.
• 2016 Draft signing and bonus Tracker
"His control of the zone, his ability to make contact to all fields, the easiness of his swing, his pitch recognition and plate discipline -- all led us to believe he'll be an above-average hitter or better," said Angels scouting director Ric Wilson.
Quinn Roberts is a reporter for MLB.com. This story was not subject to the approval of Major League Baseball or its clubs.