Moreland's work ethic is replica of father's
Mitch Moreland was sitting in his Oklahoma City apartment on the night of July 28, 2010, when Bobby Jones, his Triple-A manager, called. Moreland was at the computer looking at a website selling duck decoys, something he knew he couldn't afford.
Jones told Moreland he was being promoted to the Major Leagues, and he instantly forgot all about the duck decoys. He started making a few phone calls, the first of which was to his father, Charles Moreland.
"My dad was the first one I called after I was done jumping around the apartment a little bit," Mitch said. "He was excited for me. You could tell he was as choked up as I was. This was everything we had worked for growing up. It was a dream come true for both of us."
The next day, Mitch's father, his mother Angie and the rest of the family drove from the small town of Amory, Miss., to Arlington, and they watched as Mitch went 2-for-4 in his Major League debut.
"They brought [my dad] down to the front row," Mitch said. "Nolan Ryan was sitting there in that first seat. I remember talking to my dad. He said, 'You don't understand, Mitch. I was arm length's distance from Nolan Ryan.'
"He got to talk to him. That was a pretty big experience for him. He loves the game. He has always loved watching me. It has been a fun ride."
How about this for a fun ride?
"I remember in college [at Mississippi State], we had a weekend series in Baylor and a mid-week game at Dallas Baptist, and then we played the next weekend in Gainesville against Florida," Mitch said. "[My father] drove to Baylor, watched that series. Drove to Dallas, watched that game and then drove straight to Gainesville.
"He loves it, being a part of it. It's not just the game he loves to talk to me about, [it's] the mental side of it -- 'Keep your cool, stay in the moment, enjoy the experience.' Not a lot of people get to do this, so he wants to make sure I'm enjoying it."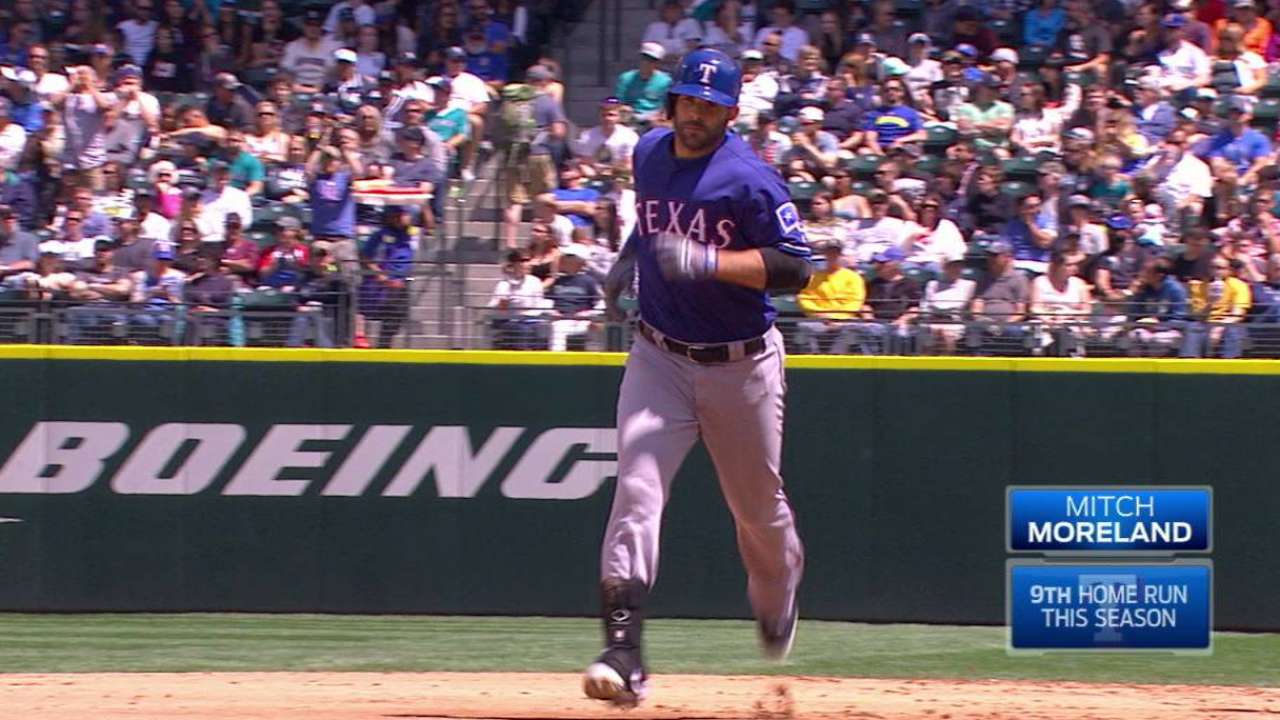 This is something Mitch has also learned by way of example throughout his childhood. Charles helped build the Tennessee-Tombigbee Waterway, and he has also worked on oil rigs in the Gulf of Mexico and the Bering Strait. Now, he's working in a chemical plant in Amory, where he's been for more than three decades.
"He can retire if he wanted, but he is still working today," Mitch said. "That's what he is, what he does. That's what he has passed on to me -- hard work. Be committed in everything you do. Have conviction in everything you do.
"He never really forced me into anything as far as sports go, but he always helped me and pushed me in something I wanted to do, and helped me in my work every day. I was always begging him to go into the yard to throw the football or throw the baseball, kick [the] soccer ball, shoot [the] basketball.
"I can't remember one time he turned me down. He was always there. He was a hardworking man and was on his feet all day. When he came home, he was beat, and I'm sure he wanted to rest, but he was always out there with me every day."
In addition to working at the chemical plant, Charles was Mitch's coach in just about every sport.
"It was definitely trial by fire," Mitch said. "He wasn't mean, but he definitely pushed me. He was the first one to congratulate me if I did something well.
"We definitely put a lot of work into it together. He pushed me hard to get better, not because I was slacking, but because he knew I wanted it, and he wanted it for me. I wanted it so badly. He pushed me to be the best on the field every time I was out there."
That's how Mitch went from a small town in Mississippi to playing first base for the Rangers.
"It was a blast," Mitch said. "He was there for the hard times and the good times. Those are the memories I will cherish. It led to me being here. Without having him there, I wouldn't be here.
"Anytime anybody asked me who had the biggest influence on my baseball career or my life, I tell them my dad."
T.R. Sullivan has covered the Rangers since 1989, and for MLB.com since 2006. Follow him on Twitter @Sullivan_Ranger and listen to his podcast. This story was not subject to the approval of Major League Baseball or its clubs.