Pipeline preview: Montas aims to continue dominance for Oklahoma City
Here's a look at top prospects to watch Wednesday in Minor League action:
Hitter to watch: Willson Contreras (Cubs' No. 2), Iowa at Colorado Springs 2:35 p.m. ET on MiLB.TV
There's a reason Contreras (No. 45 overall) is regarded as the best catching prospect in baseball and he's proving his worth every time he steps into the batter's box. Contreras hit .333 in 126 games with Double-A Tennessee last year and is doing more of the same with Triple-A Iowa this year, as he's hitting .354 and has a 19-game hitting streak.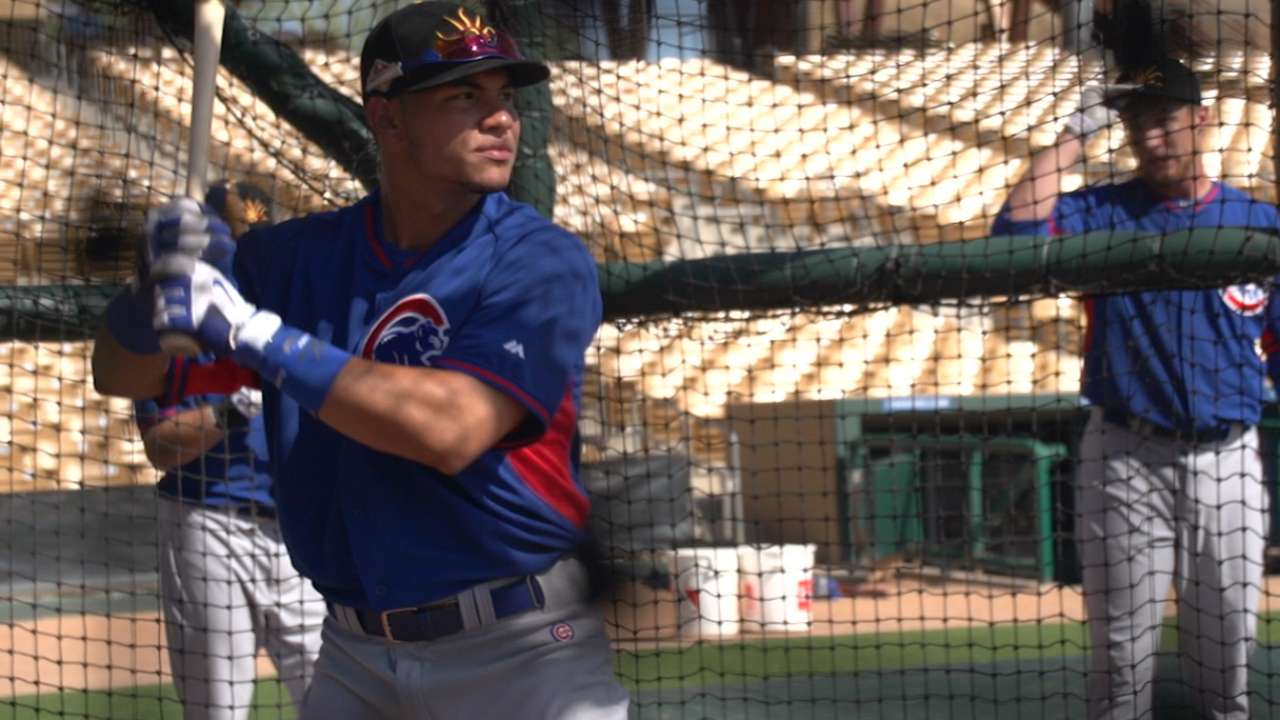 Pitcher to watch: Frankie Montas (Dodgers' No. 4), Oklahoma City vs. Omaha 12:05 p.m. ET on MiLB.TV
Montas has been nothing short of spectacular since his return to the mound. Working his way back from rib surgery, the right-hander has appeared in six games (three starts) and his given up two earned runs in 12 innings. He's also struck out 18.
The No. 87 overall prospect put together his longest outing of the year (four innings, 53 pitches) in his most recent start.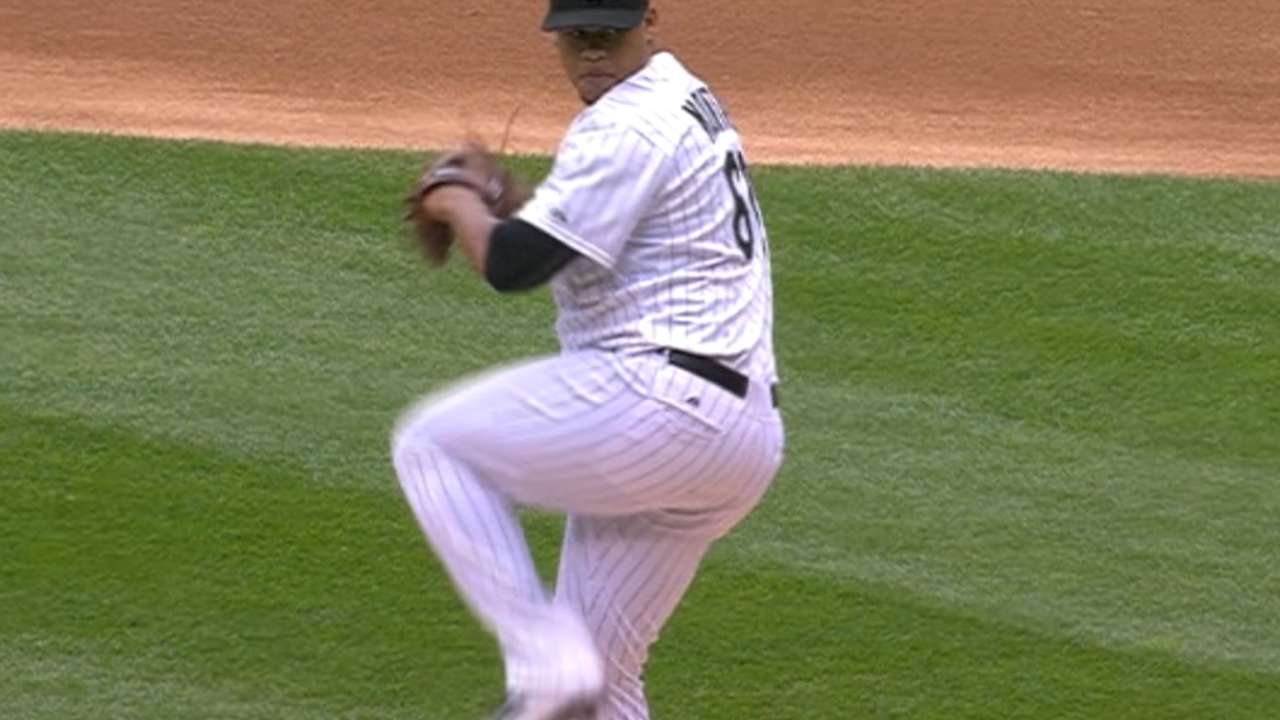 Duel of the day: A.J. Cole (Nationals' No. 7) vs. Jon Moscot (Reds' No. 23), Syracuse vs. Louisville 11:45 a.m. ET on MiLB.TV
Cole found a way to miss plenty of bats in his last start as he struck out eight, a season-high. The 24-year-old right-hander is 5-2 with a 4.67 ERA over 12 starts for Triple-A Syracuse this season and has put together a quality start in each of his past four trips to the mound.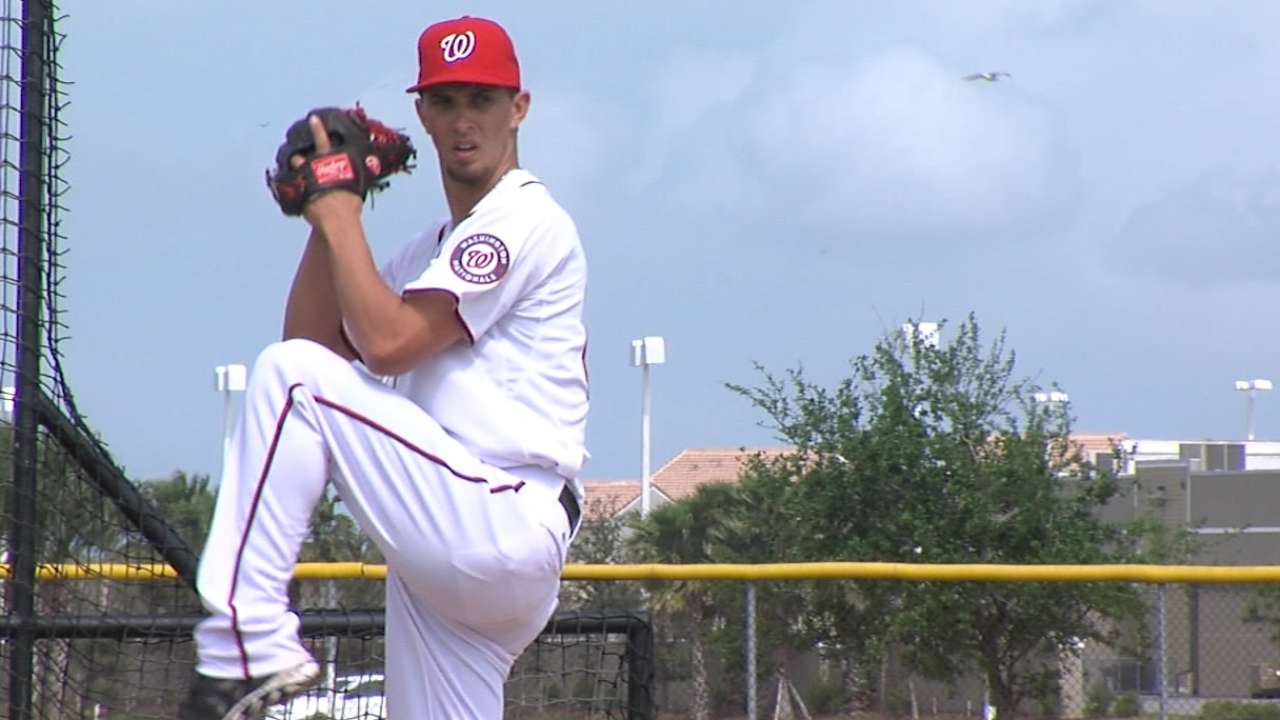 Moscot has been searching for consistency this year. The 24-year old started five games for the Reds this year, but went 0-3 with a 8.02 ERA. In six Minor League starts, he's 1-3 with a 6.59 ERA for Triple-A Louisville. However, on May 26, Moscot pitched six scoreless innings. He'll be looking to repeat that result and get back on track this morning.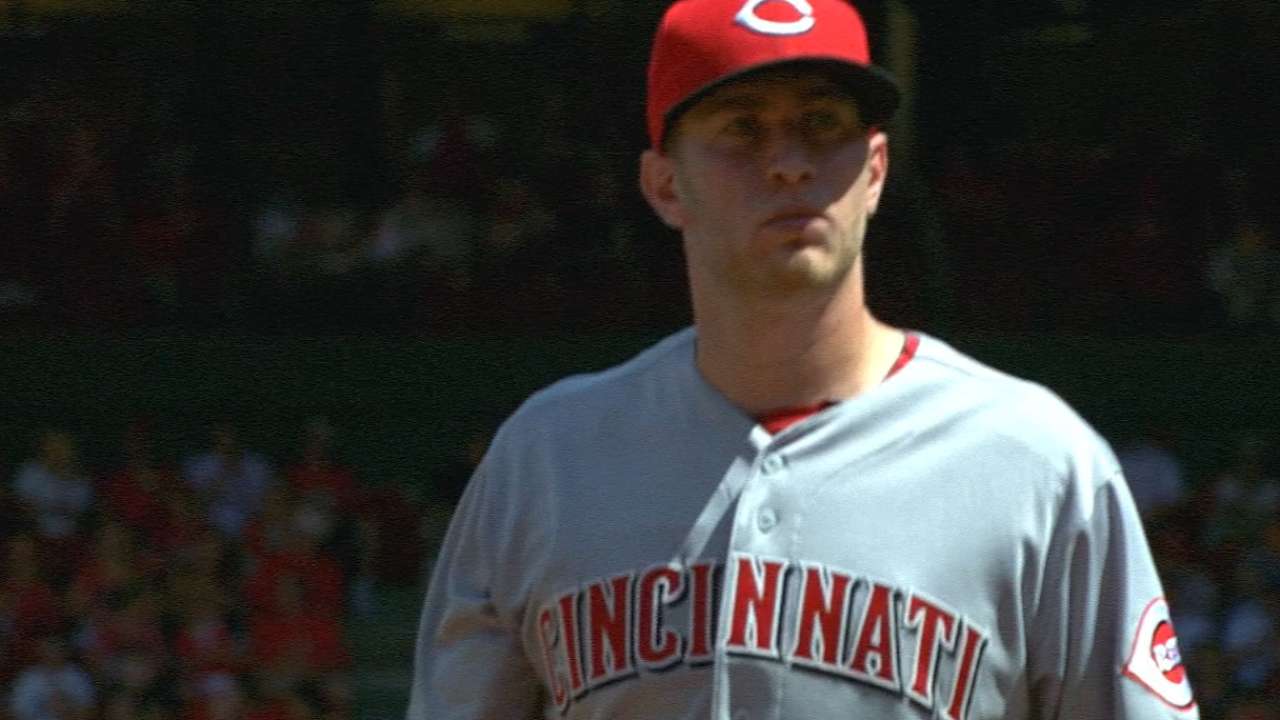 Wednesday's Top 100 probables:
No. 31 Dillon Tate (Rangers' No. 3), Hickory at Greenville (7:05 p.m. ET on MiLB.TV)
No. 36 Francis Martes (Astros' No. 3), Corpus Christi at Frisco (8:05 p.m. ET on MiLB.TV)
More top prospect probables:
Dillon Overton (Athletics' No. 9), Nashville vs. Memphis (AAA)
Lucas Sims (Braves' No. 11), Gwinnett at Lehigh Valley (AAA)
Nate Smith (Angels' No. 3), Salt Lake vs. Tacoma (AAA)
Clayton Blackburn (Giants' No. 11), Sacramento vs. Fresno (AAA)
Antonio Senzatela (Rockies' No. 10), Hartford vs. Reading (AA)
Brandon Woodruff (Brewers' No. 30), Biloxi at Jacksonville (AA)
Anthony Banda (D-backs' No. 14), Mobile at Pensacola (AA)
Dinelson Lament (Padres' No. 10), San Antonio at Midland (AA)
Andrew Thurman (Braves' No. 17), Mississippi at Birmingham (AA)
Ryan Yarbrough (Mariners' No. 12), Jackson vs. Tennessee (AA)
Chase De Jong (Dodgers' No. 17), Tulsa at Arkansas (AA)
Felix Jorge (Twins' No. 25), Fort Myers at Lakeland (A Adv)
Jordan Stephens (White Sox No. 13), Winston-Salem at Wilmington (A Adv)
Chance Adams (Yankees' No. 20), Tampa vs. St. Lucie (A Adv)
Jake Stinnett (Cubs' No. 22), Myrtle Beach vs. Frederick (A Adv)
Zack Erwin (Athletics' No. 21), Stockton vs. Modesto (A Adv)
Alex Balog (Rockies' No. 26) vs. Zack Erwin (Athletics' No. 21), Modesto at Stockton (A Adv)
Peter Lambert (Rockies' No. 13) vs. Jordan Holloway (Marlins' No. 14), Asheville at Greensboro (A)
Mitch Keller (Pirates' No. 14), West Virginia at Lexington (A)
Ryan Borucki (Blue Jays' No. 12), Lansing vs. Great Lakes (A)
Franklyn Kilome (Phillies' No. 8), Lakewood vs. Hagerstown (A)
Brian Gonzalez (Orioles' No. 23), Delmarva vs. Kannapolis (A)
Beau Burrows (Tigers' No. 1) vs. Jacob Nix (Padres' No. 8), West Michigan at Fort Wayne (A)
William Boor is a reporter for MLB.com. Follow him on Twitter at @wboor. This story was not subject to the approval of Major League Baseball or its clubs.