X-rays negative after Souza exits with sore hip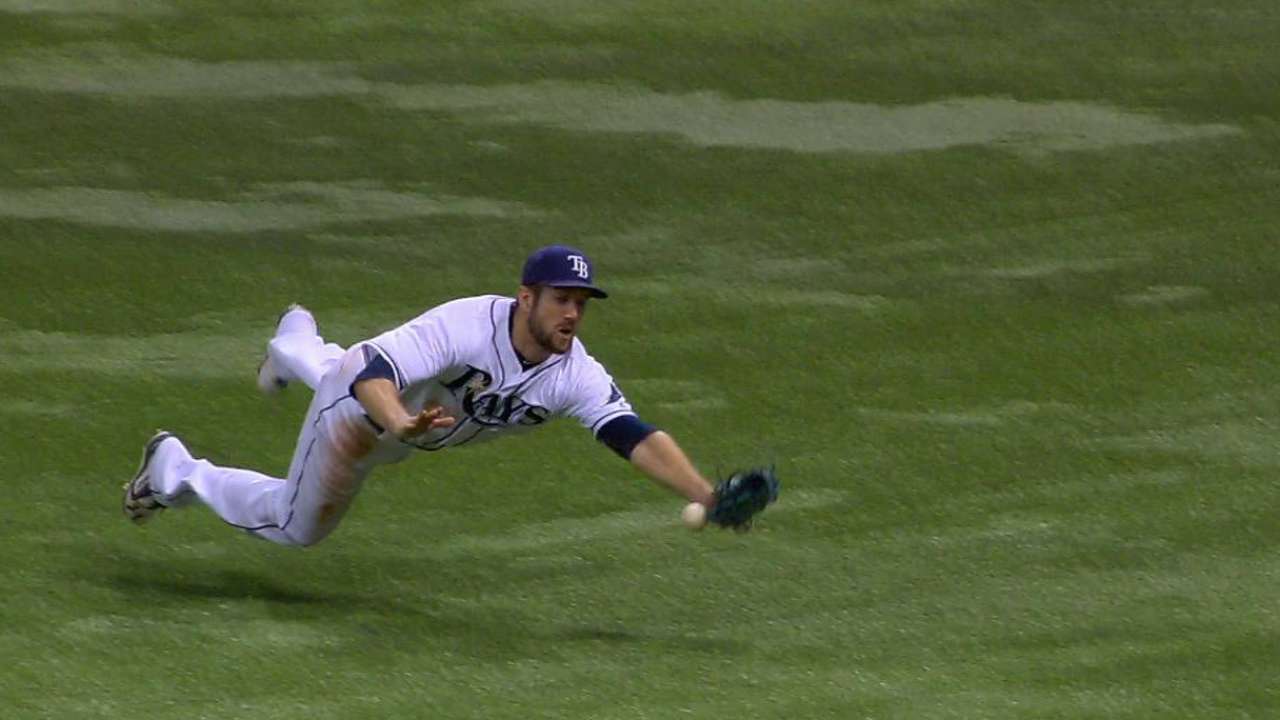 ST. PETERSBURG -- Steven Souza Jr. had to leave Tuesday night's 8-7 win over the Mariners with left hip soreness after diving for a ball in right field.
The X-rays were negative.
"Right now, it doesn't look too bad," Souza said. "We'll know more tomorrow."
With no outs in the top of the seventh, Nelson Cruz lined a ball to right field. Souza gave chase before attempting to make a diving catch. At first, he appeared to come down with the catch before the ball escaped his glove.
Souza got to his feet and appeared to hobble after the loose ball. After he threw the ball to the infield, he went to the turf on his back.
"Once I got up, I just tried to put my foot down, and it wasn't cooperating very well," Souza said. "Didn't feel like I could really plant into the ground or anything, it just kept giving out."
Rays trainers visited Souza, then escorted him off the field.
Taylor Motter replaced Souza in right field.
Bill Chastain has covered the Rays for MLB.com since 2005. This story was not subject to the approval of Major League Baseball or its clubs.