MLB.com Columnist
Fred Zinkie
Fantasy411 chat: Should Snell be started?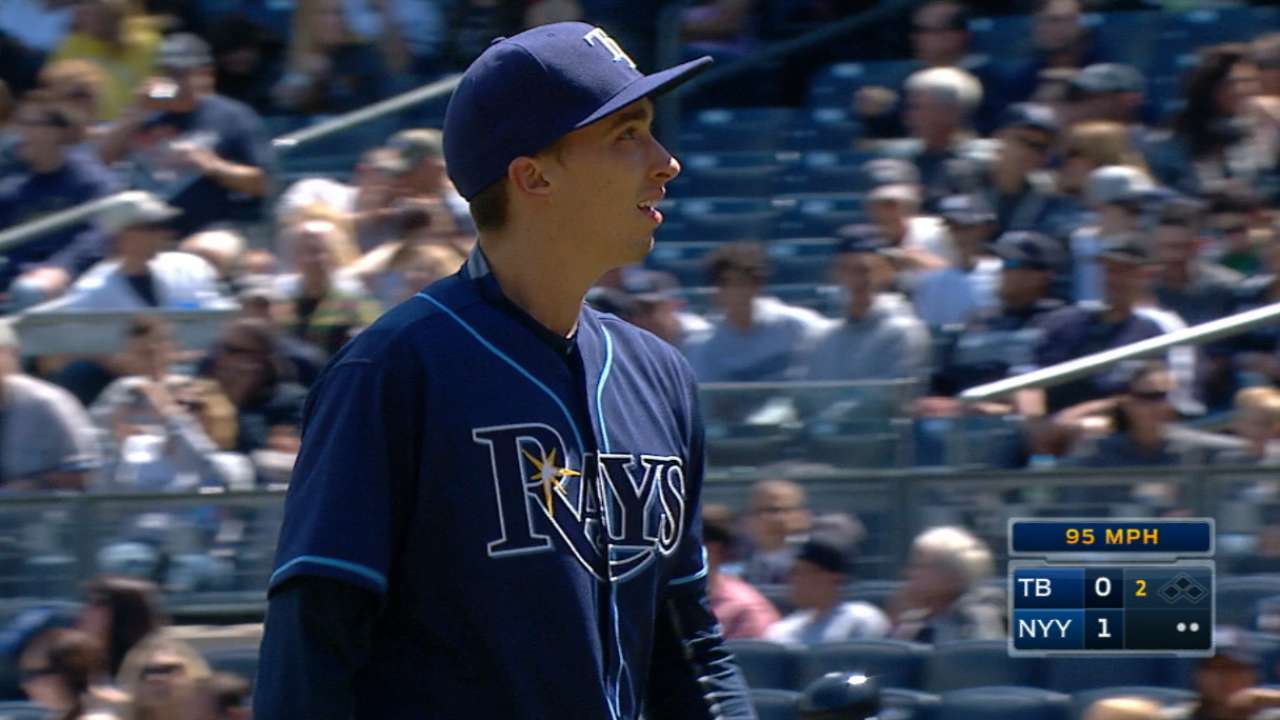 MLB.com fantasy expert Fred Zinkie fielded questions from fans during a live Twitter chat (at @fantasy411) on Monday. Read through the best of the Q&A below. Questions and answers have been edited for clarity.
@FortonJohnny: Should I start Blake Snell on Thursday?
Zinkie: Definitely. Snell should be started in every league.
@ant_buonpastore: Should I trade for Giancarlo Stanton in a keeper league? I'm giving up Zack Wheeler, Trayce Thompson, Carlos Gonzalez and Jose Ramirez.
Zinkie: Yes, make that trade. You are picking up a player who could make a major impact for several seasons.
@NJBBEssen: Should I pick up Jurickson Profar to replace Addison Russell?
Zinkie: Yes, make that switch. Profar has the potential to be much more productive than Russell.
@JustinHarned: Would you rather own Brian McCann or Evan Gattis for the rest of the season?
Zinkie: McCann. Gattis has powerful spurts, but McCann is more consistent.
@rutpharmknights: Please rank these starters: Michael Fulmer, Jon Gray, Tim Lincecum, Tanner Roark and Josh Tomlin.
Zinkie: Fulmer, Roark, Tomlin, Gray, Lincecum.
@yohechris: Please rank for the rest of the season: Joe Ross, Snell, James Paxton, Lance McCullers and Chris Tillman.
Zinkie: Ross, Snell, Tillman, Paxton, McCullers.
@peterkrysso: Would you rather own Will Harris or Jarrod Dyson for the rest of the season?
Zinkie: I'll take Dyson. I have confidence in both pitchers. But Texas has fewer alternatives for the ninth inning.
@GeekyBaseball: Should I pick up Paxton or Derek Holland?
Zinkie: Pick up Paxton. His velocity in recent starts makes him an appealing option.
@STANLEY73: Should I drop Matt Wisler and pick up either Zach Davies or Snell?
Zinkie: Yes, you should drop Wisler for Snell.
@MichaelKCarlson: Please rank for the rest of the season: Danny Duffy, Paxton, Snell and Jameson Taillon.
Zinkie: Snell, Paxton, Taillon, Duffy.
@TheHaydenKnows: Going forward, would you rather own Fulmer or Rich Hill?
Zinkie: I'll take Fulmer. Hill is both injury-prone and injured.
@Norcallie76: Should I bench a struggling Chris Sale for a two-start Taijuan Walker this week?
Zinkie: You should try to get Walker into your lineup. But you should not bench Sale under any circumstances.
@JasonStier: How do you see Julio Urias doing the rest of the season?
Zinkie: I expect him to post low ratios across a low volume of innings. He will be valuable in mixed leagues, but he will not be a high-end asset.
@Gode10: Who is the best pitcher to add: Davies, Matt Shoemaker or Snell?
Zinkie: Add Shoemaker. His recent results are really impressive.
@SslaydenMlb: Should I trade Jason Heyward for Aaron Sanchez?
Zinkie: I would not make that deal. Sanchez is pitching well, but he may not make regular starts late in the season.
@MarkStormbro: Which player should I pick up: Ketel Marte, Tommy Joseph or Yangervis Solarte?
Zinkie: Base your decision on need. Take Joseph for power or Marte for speed.
@STEPH_GROUT72: Would you rather own Javier Baez or Tim Anderson?
Zinkie: Anderson. He should receive more playing time.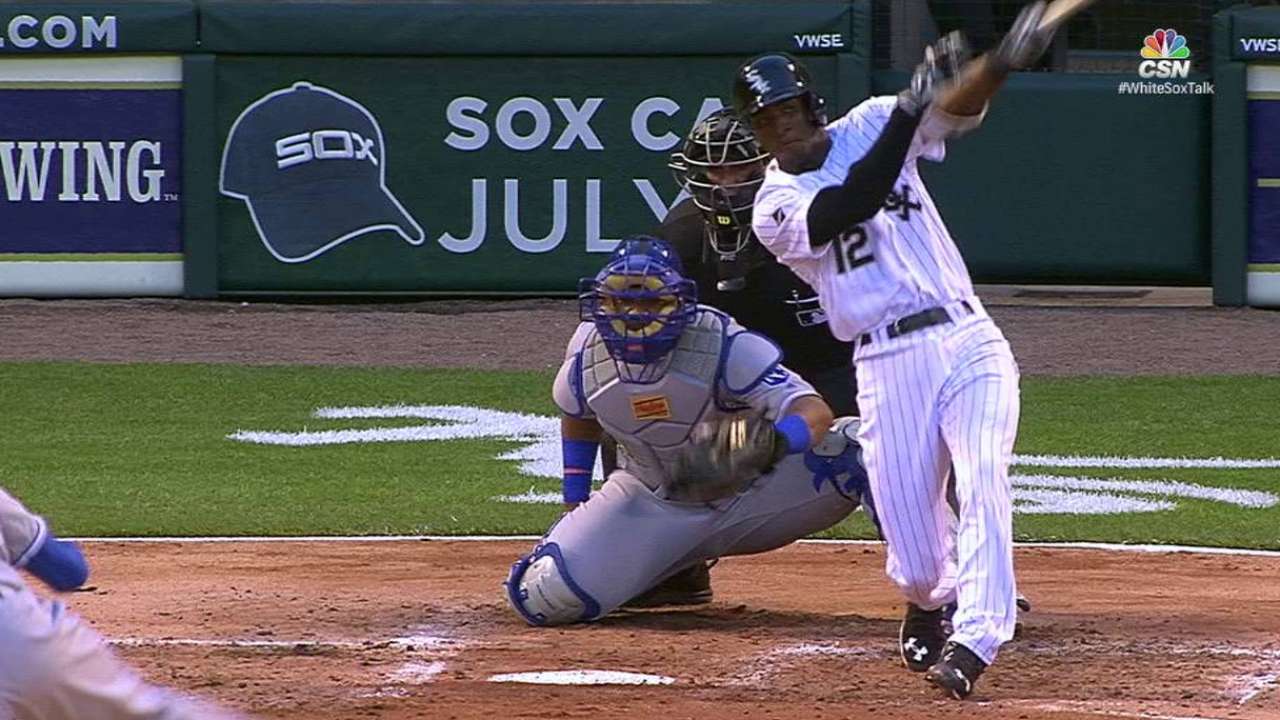 @banoycocina: If Jonathan Papelbon continues to have bad outings, who could close in Washington?
Zinkie: Shawn Kelley could be the next in line.
@RafaHandsB: I have Gattis, Matt Wieters and Welington Castillo. Who should I use as my main catcher?
Zinkie: You should likely rotate based on the opponents and number of games for each player each week.
@dianagram: Do you believe that Zach Eflin can stay in the Majors and have success?
Zinkie: Far too early to decide. I would not yet add him in a mixed league.
@tonycaruso6: Should I drop Albert Pujols for Joseph?
Zinkie: No, that is too much of a risk at this time.
@jaceyboyd: Who is the best Minor Leaguer stash: Trea Turner, Alex Bregman or A.J. Reed?
Zinkie: Turner. But he may not get back to the Majors before Reed debuts.
Fred Zinkie is the lead fantasy baseball writer for MLB.com. Follow him on Twitter at @FredZinkieMLB. This story was not subject to the approval of Major League Baseball or its clubs.