Inbox: Kelly an intriguing bullpen option?
Beat reporter Ian Browne answers questions from Red Sox fans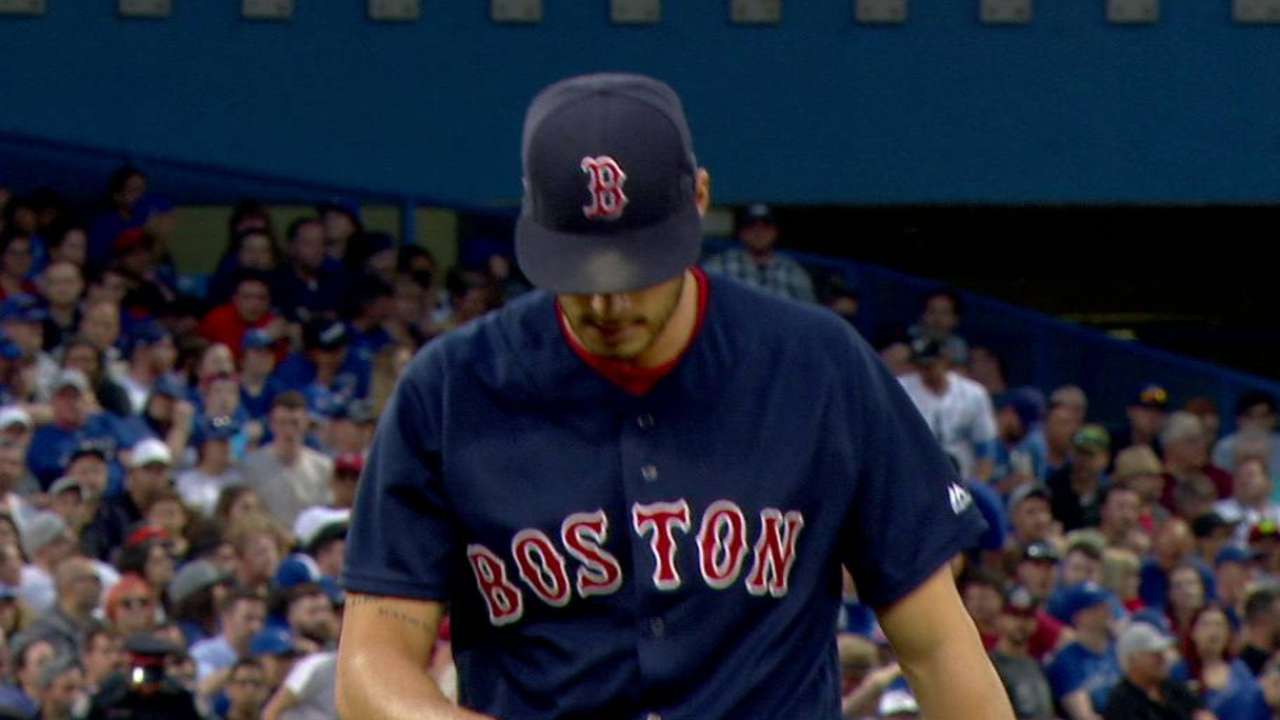 If the Red Sox trade for another starter, is the scenario of Joe Kelly to the bullpen and Clay Buchholz getting designated for assignment realistic?
-- @djbeefthief
I'd love to see Kelly get a shot in the bullpen. I really think he could be a great fit pitching in the seventh or eighth inning. Kelly could focus on one or two pitches and not have to worry about going through a lineup two or three times. His stuff could really play up in that role.
As for Buchholz, he needs to prove he can be reliable again. If not, the Red Sox might simply part ways with him and eat the balance of his contract if they have 12 other pitchers on the staff whom they feel are better. Buchholz will be a free agent at the end of the season, but Boston holds a $13.5 million option on him for next year.
Who do you think is going to be the fifth starter once they stop going with four?
-- @ShawnMMcGrath
Roenis Elias seems likely to get the call. The lefty has pitched really well at Triple-A Pawtucket lately, and he has quite a bit of experience starting in the Majors for Seattle. With the season-ending injury to Carson Smith, it would be nice for the Red Sox to get something out of that trade with the Mariners.
Travis Shaw is hitting .164/.208/.260 since May 22, when he had a brace on his left hand. Apparently it was only a minor injury, but is it throwing his swing off?
-- @iancmacdonald
You do have to wonder if those two things are related. It could also be a case of other teams gaining an additional scouting report on Shaw, and exposing his weaknesses. Hopefully he can make the next adjustment and get back to being productive.
Why is Eduardo Rodriguez throwing his fastball so much? He seemed to dominate last year with a better mix of offspeed stuff.
-- @philsweezey
The issue is command. Currently, Rodriguez doesn't have the confidence that he can command those pitches when he needs to. I'm guessing it is due to all the time missed, and the fact he was favoring his right knee for a long stretch during his recovery. Rodriguez is too good of a talent to pitch like this all season. Provided he is healthy, I'm quite sure he will turn it around.
Which pitching prospect could help the Red Sox late in the summer?
-- @ogp44
It would be great if Brian Johnson could make an impact. The lefty starter has been dealing with anxiety issues and is on indefinite leave from Triple-A Pawtucket at the moment. If Johnson can pitch for the Red Sox, it would be a sign that his treatment for anxiety was successful, and that's a story everyone can root for. There's a lot to like about Johnson as a pitcher when he is going well. Reliever Pat Light, who was on the roster for a very short stint earlier in the season, is someone else who could help the team.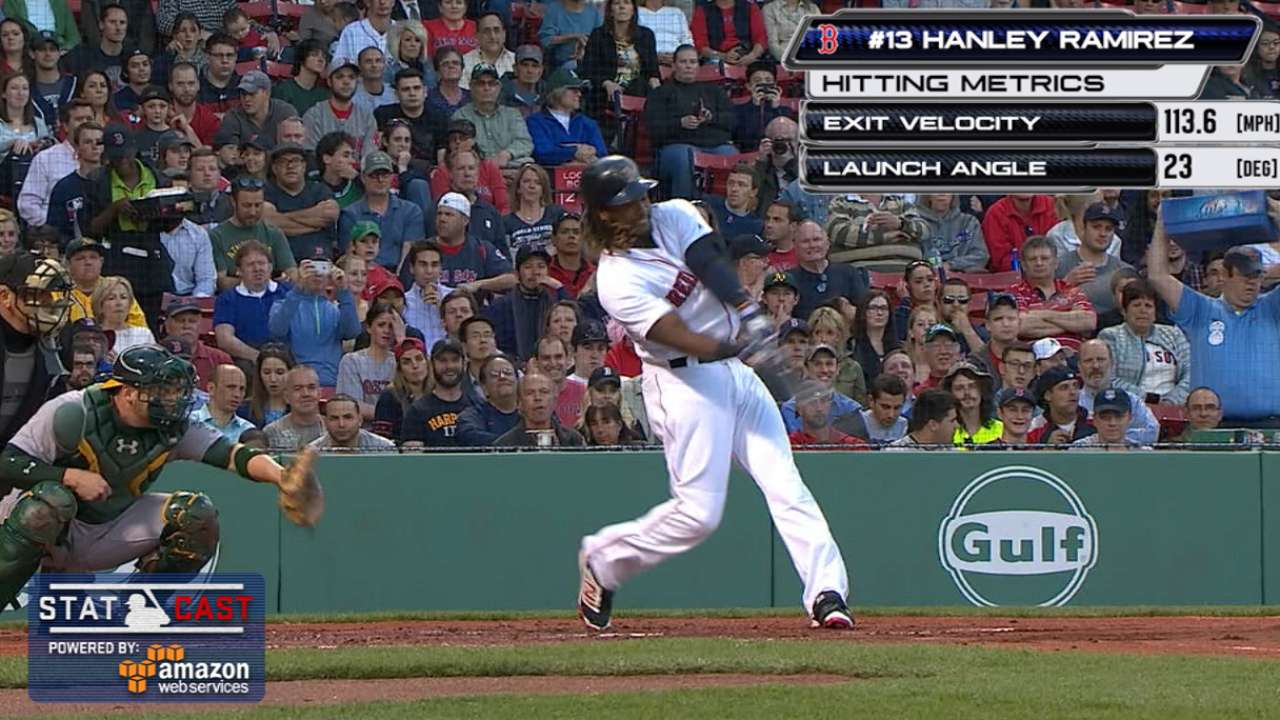 What adjustments does Hanley Ramirez need to make to improve his hitting?
-- @Big_Ez
On May 10, when Ramirez hit a titanic home run against the Athletics, it seemed he was ready to go on one of those red-hot streaks where he could carry the lineup. Instead, he hasn't homered since that night while hitting .232 with a .613 OPS. Manager John Farrell keeps saying it is timing. You only hope that's the case, because the only other reason would be that Ramirez is playing through an undisclosed injury that is holding him back.
Do you think team president Dave Dombrowski is willing to part away with top prospects to get pitching?
-- @Sonrics6
If the Red Sox are playing like a team just a piece or two away from winning a championship in mid-to-late July, I think Dombrowski and the front office will do whatever it takes -- within reason -- to acquire the necessary pitchers. If we are talking about an elite starter or reliever, you have to consider trading a top prospect. If it's something below that level, maybe you see if you can make it happen with a B-level prospect.
If Big Papi does indeed retire, whom do the Sox look for at designated hitter?
-- @IngleShawn
Every time the Red Sox play the Blue Jays and Edwin Encarnacion hits a home run, it's easy to envision how perfectly he could fit into Boston's lineup while playing 81 games a season at Fenway Park. In my mind, he would be the perfect fit, particularly because he already has experience at DH.
Other than Yoan Moncada or Andrew Benintendi, who are the strongest trade chips in the Minors?
-- @ribeachguru
Some people think that right-hander Anderson Espinoza (No. 4 in the system) is the best pitching prospect the Red Sox have had in years. Espinoza is 18 years old and is having a strong season at Boston's highest Class A affiliate in Salem. It's hard to imagine the Red Sox would put him in any deal unless they were getting a franchise player back in return.
Ian Browne has covered the Red Sox for MLB.com since 2002. Follow him on Twitter @IanMBrowne and Facebook. This story was not subject to the approval of Major League Baseball or its clubs.