Has Cards' starting rotation turned a corner?
Strong pitching highlights sweep in Pittsburgh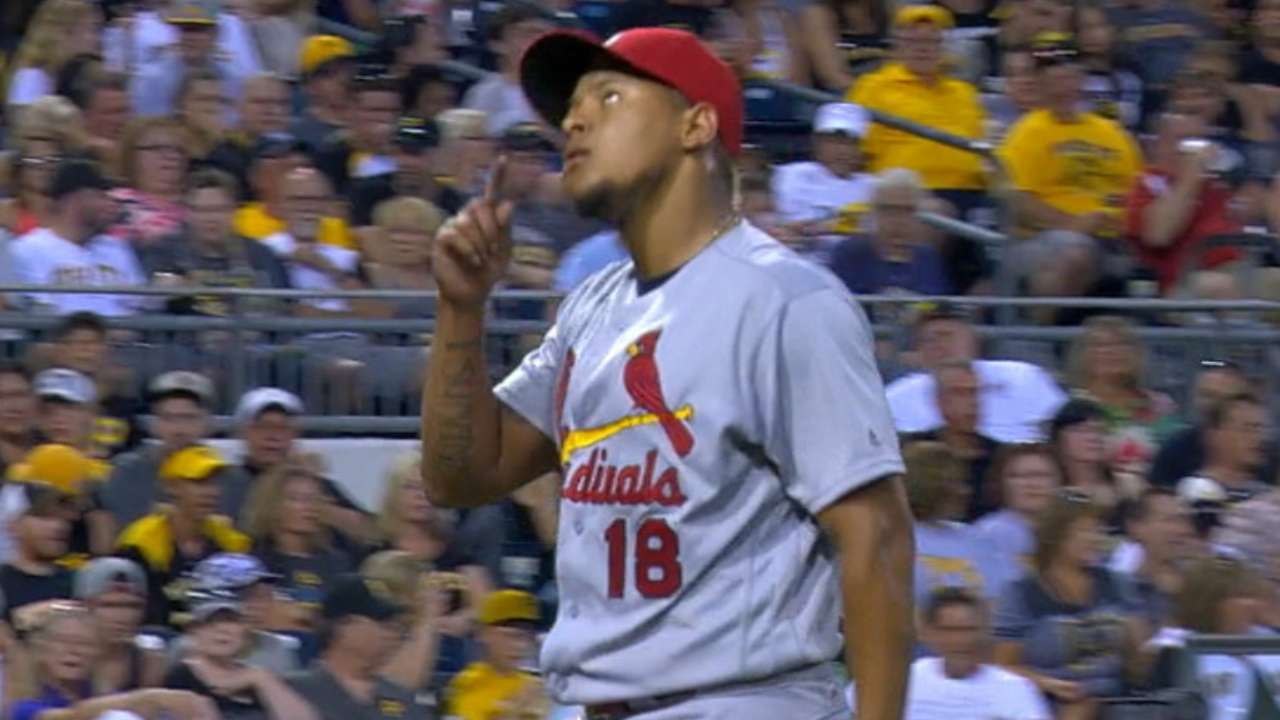 PITTSBURGH -- The Cardinals are starting to get the pitching they were expecting when the season started.
Right-hander Carlos Martinez was electric on Saturday night in the Cardinals' 5-1 victory over the Pirates, and Mike Leake followed that up with a strong seven innings in Sunday's 8-3 win for the series sweep.
Martinez flirted with his first career complete game, tossing 8 1/3 innings and allowing one run on six hits. He notched his third straight win upping, his record to 7-5 with a 3.46 ERA.
"We're maybe the only people not surprised, it was just a matter of when we believe with our club," Cardinals manager Mike Matheny said of his team's recent pitching performances. "It's just frustrating that it's taken a while for it to happen, but that should be one of the staples of our team. I know our starting staff demands that of themselves and it's just us demanding it of them."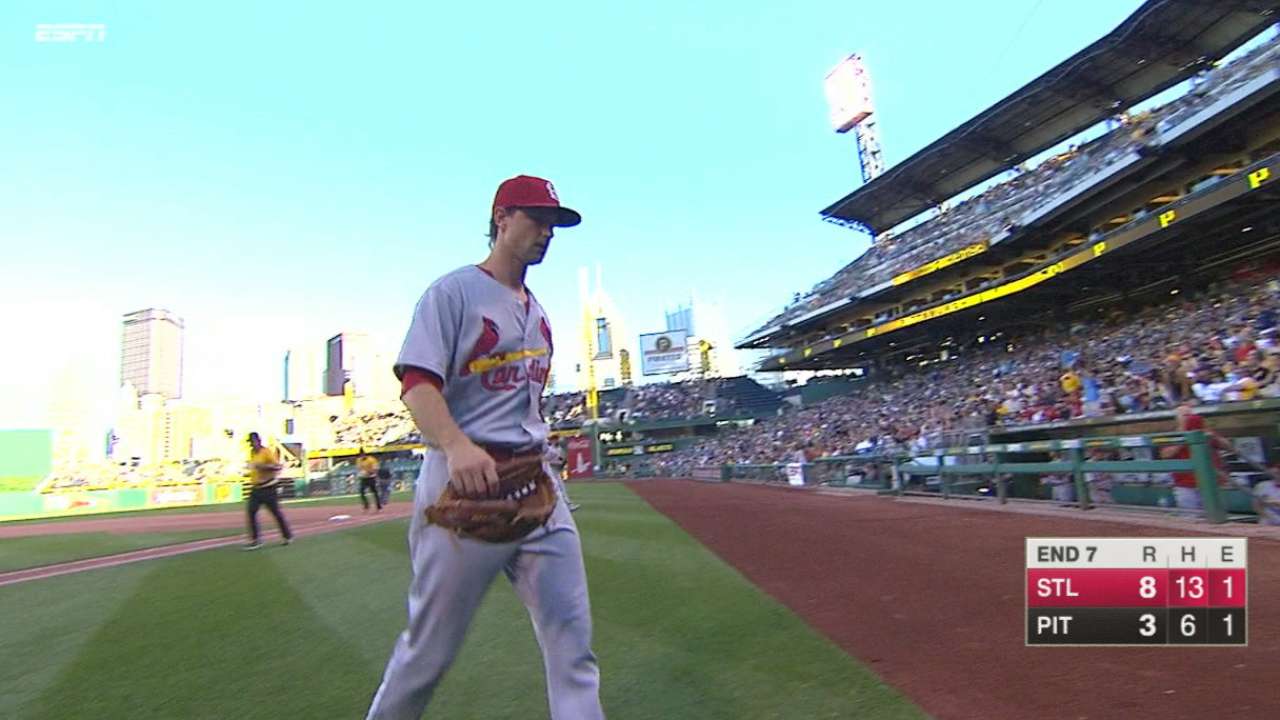 The Cards also got a solid effort from right-hander Michael Wacha on Friday night against the Pirates. Wacha tossed seven innings and allowed two-runs on three hits as he received a no-decision.
It was a step forward for Wacha (2-6, 4.91), who hasn't won a game since April 23 in San Diego and was coming off another uneven outing. Wacha gave up six hits and four runs over five innings Saturday night against the San Francisco Giants. He was bailed out of a seventh straight loss by an offense that wiped out a 4-0 deficit by cracking four homers in a nine-batter stretch to produce a 7-4 decision.
Matheny thinks Wacha is turning a corner.
"It was his best start in a while," Matheny said. "He just looked timed up and it's something I know he's got to be real excited about. It's another one of those starts you hope would reward him a little bit more, but he almost got a win just by sticking around as long as he did. He had really good stuff."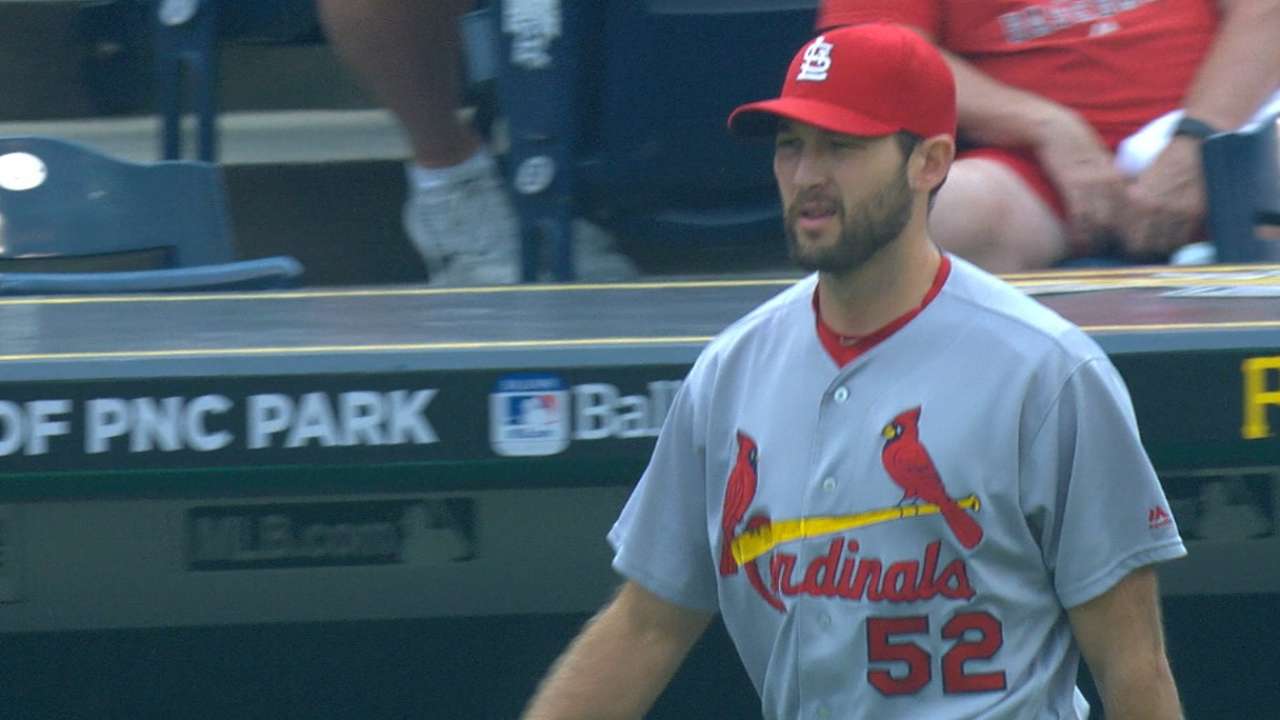 The Cardinals are hoping to ride the wave of the resurgent pitching staff.
"It boils down to pitching," Cardinals outfielder Matt Holliday said. "It's the health of your starting rotation and if they give you a chance to win every night you usually have a chance to win games and make the playoffs. I think our starting rotation is trending in the right direction."
George Von Benko is a contributor to MLB.com and covered the Cardinals on Sunday. This story was not subject to the approval of Major League Baseball or its clubs.