GIFs: Ortiz does more than hit homers, he also gives back rubs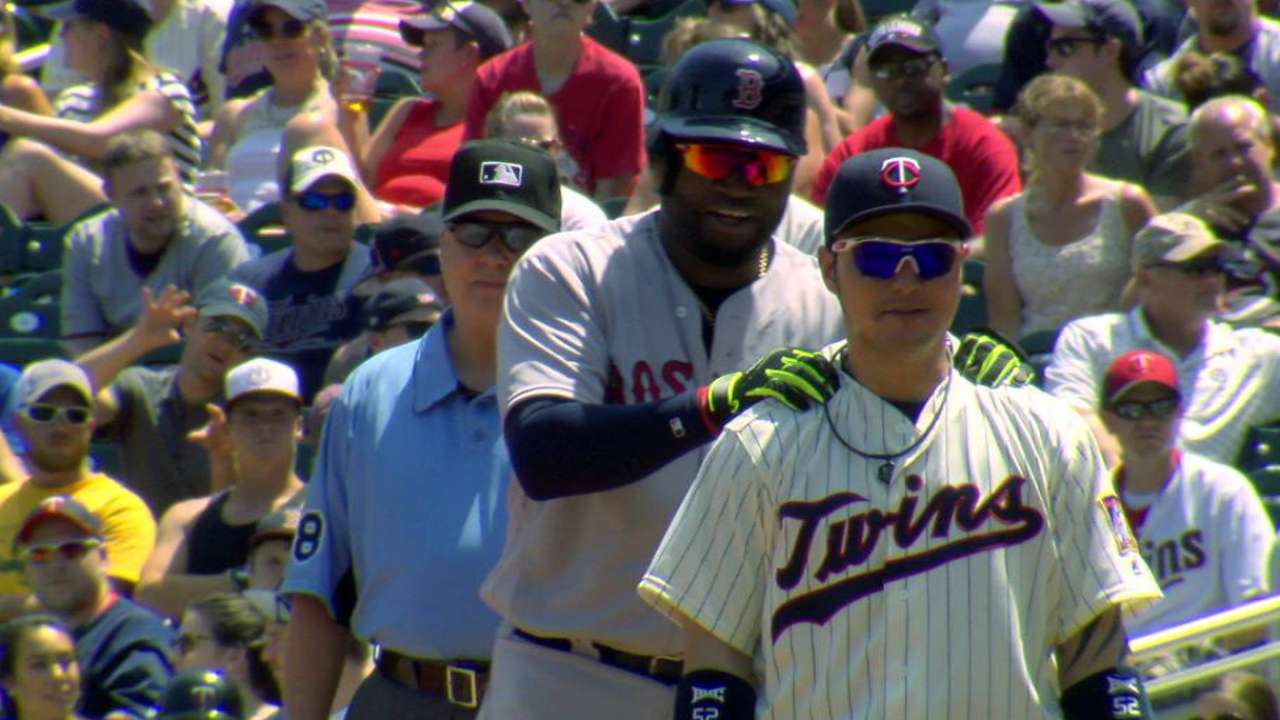 Here are the top GIFs from Thursday, courtesy of @mlbgifs.
A perk of playing first base when David Ortiz singles? You get a nice back rub, as the Twins' Byung Ho Park found out Saturday at Target Field.
He may play home games for the Warriors across the Bay, but on this off-day during the NBA Finals, Klay Thompson sports a Dodgers cap as he cheers on his brother, Trayce, against the Giants at AT&T Park.
Six million viral video views and counting, "Chewbacca Mom" Candace Payne threw out the first pitch at Tropicana Field during Stars Wars Day. And catching the ball, while wearing a Chewbacca mask, is the Rays' Taylor Motter.
Talk about baseball IQ: Boston's Xander Bogaerts not only knows he'll beat the throw to second on this fielder's choice, he sees third base vacated and takes it without breaking stride against the Twins Saturday.
Not only is the netting behind home plate at AT&T Park doing its job after Giants' catcher Buster Posey loses grip of his bat on a swing, but the lumber sticks to the netting like a fly caught in a spider web.
Manny Randhawa is a reporter for MLB.com. This story was not subject to the approval of Major League Baseball or its clubs.