It's no secret Cubs sought out pitching in Draft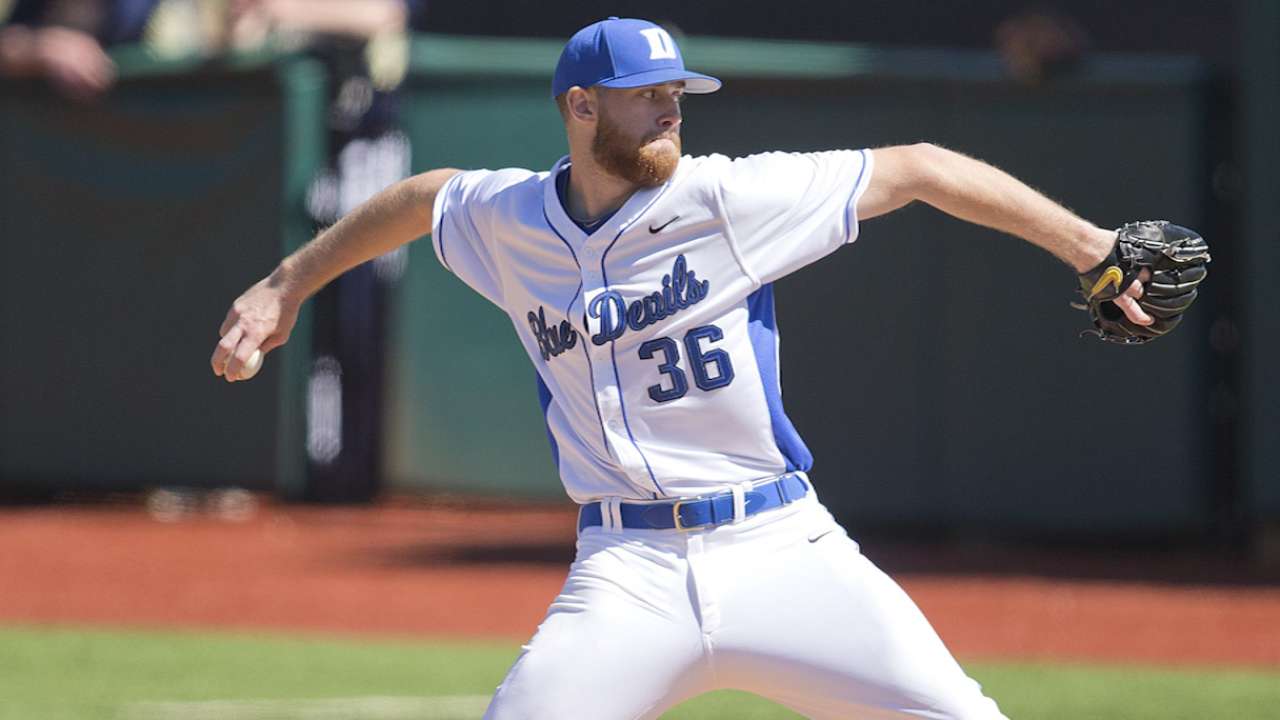 The Cubs hope their selections in the 2016 MLB Draft will help balance out a farm system that has continually produced position players, but has yet to develop a big-time pitcher.
Chicago has graduated several position players to the Majors in the past few years, with more waiting in the wings. But the last pitcher to be drafted by the Cubs, raised in their system and reach the big leagues was lefty Eric Jokisch, an 11th-round pick in 2010.
• Cubs jump into Draft, load up on college arms
The focus of this year's Draft was clear: pitching. Twenty-seven of the Cubs' 38 selections were pitchers, including 20 from the college ranks. Twenty-two were right-handed, while five were lefties. The Cubs also selected six infielders, three outfielders and two catchers.
"From [January], we already knew we lost the picks [from signing John Lackey and Jason Heyward], so we knew at the time that was going to be the emphasis no matter what going in the year," Cubs senior vice president of scouting and player development Jason McLeod said. "Once we knew exactly where we were going to be selecting, we spent an inordinate amount of time on those we thought would be in the three-to-six-, three-to-seven-round range."
The unique situation of not having a selection until pick No. 104 gave McLeod and his staff latitude to focus on mid-round prospects, taking them to schools they normally wouldn't have visited more than once or twice.
That freedom led the Cubs to selecting a Division II pitcher in the fourth round (California Baptist University right-hander Tyson Miller), a Division III pitcher in the eighth (Haverford [Penn.] College righty Stephen Ridings) and an Ivy Leaguer in the ninth (Dartmouth righty Duncan Robinson).
"We were able to cast a wider net in those areas," said McLeod, who added that he saw more players this year than in previous years.
Despite the farm system's balance tilted toward the position-player side, McLeod said at no time did the Cubs consider not taking a bat because the organization was content with their depth at a particular spot.
"We didn't really consider the playing time aspect or blocking," McLeod said. "We weren't going to close the door on that front at all."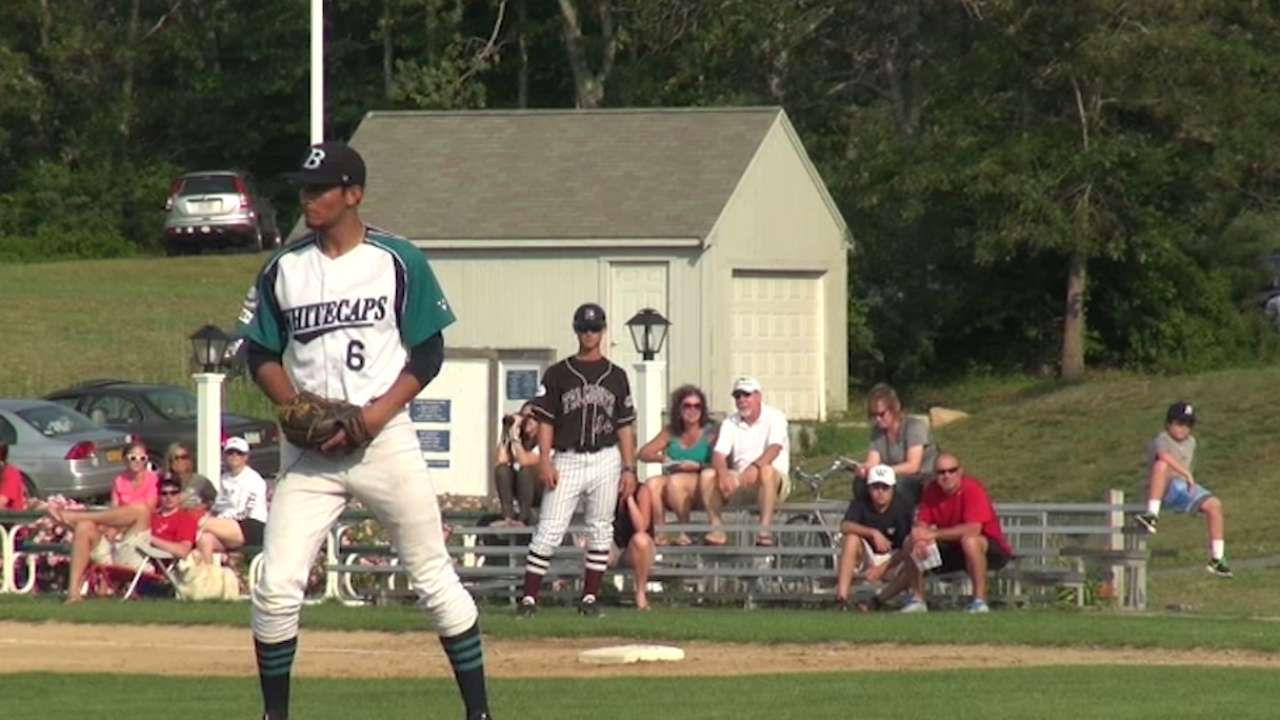 The Draft concluded Saturday with Rounds 11-40. Here are some of the Cubs' picks that stood out:
• The Cubs used their 12th-round pick on right-hander Trey Cobb, an Oklahoma State teammate of third-round selection Tom Hatch. Cobb, who posted a 3.34 ERA with 91 strikeouts in 72 2/3 innings, is the grandson of former Major Leaguer Frank Linzy, who pitched 11 seasons for the Giants, Cardinals, Brewers and Phillies.
• The Cubs drafted high school lefty Dante Biasi in the 22nd round out of Hazleton, Pa. -- the hometown of Joe Maddon. The manager didn't know of Biasi, who as of May was deciding whether to have Tommy John surgery after getting injured earlier in the season.
• Cubs 25th-round pick Trent Giambrone was named the 2016 ABCA/Rawlings Division II Defensive Player of the Year for his play at second base. He also hit .386/.433/.601 with nine homers and 21 doubles at Delta State.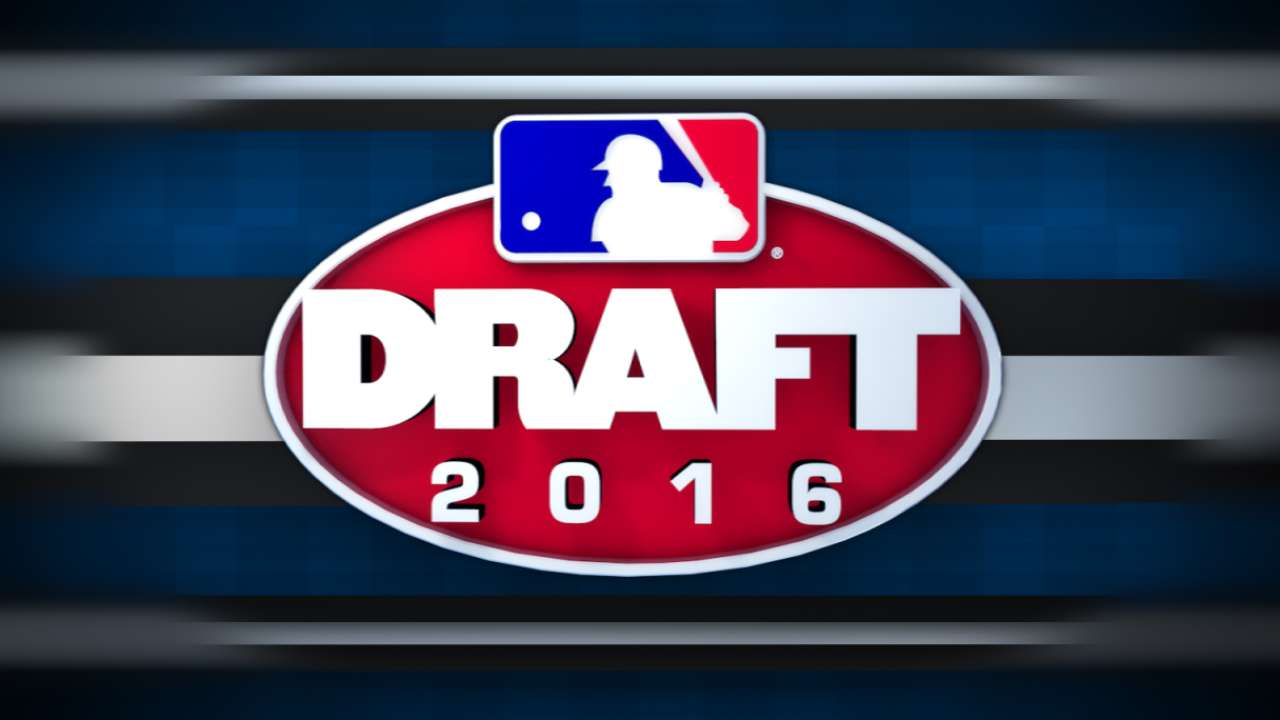 • The Cubs selected two local players: 21st-rounder Samuel Tidaback, who caught at Plainfield (Ill.) Providence Catholic High School before going to North Georgia, and 31st-rounder Brenden Heiss, a right-hander from Jacobs (Algonquin, Ill.) High School.
• Cubs go local, draft hometown catcher Tidaback
• Chicago's 38th-round selection, center fielder Tolly Filotei, is the son of Cubs regional crosschecker Bobby Filotei.
• The Cubs were one of several teams who remembered Bishop Moore (Fla.) High School senior Joe Skinner on Saturday. Skinner died April 30 after suffering from B-cell acute lymphoblastic leukemia. He was 17. Skinner signed a baseball scholarship to Central Florida in December 2015, weeks before he received his diagnosis.
Cash Kruth is a reporter for MLB.com. Follow him on Twitter at @cashkruth. This story was not subject to the approval of Major League Baseball or its clubs.