Crew makes Roegner's hometown dreams come true
MILWAUKEE -- Cam Roegner, the 6-foot-6 Bradley University left-hander who grew up in Beloit, Wis., was at Miller Park on Thursday night to watch the Brewers play the Mets. One of his friends articulated the thought long buried in the back of Roegner's mind: You could be pitching here someday.
Nah, Roegner thought to himself.
• Brewers put focus on pitching early in Day 2
"I hadn't talked to the Brewers much going into the Draft, and I was a little disappointed about that," Roegner said. "Then last minute, I got the call."
Milwaukee made Roegner its 22nd-round pick on Day 3 of the MLB Draft on Saturday, fulfilling a lifelong dream for a Brewers fan who grew up in Beloit, an industrial town in south central Wisconsin.
• College arms just happen to be Crew's picks
"I am beyond pumped," Roegner said.
The southpaw garnered only scant interest from scouts at Beloit Memorial High School, then suffered a significant setback during his freshman season at Bradley, when Roegner suffered an elbow injury that required Tommy John surgery.
• Crew scout Whalen thrilled as 2 sons drafted
Roegner rehabbed for 12 long months with help from then-Bradley athletic trainer Dustin Holley, and returned to slog through a couple of average seasons. In 2016, armed with an improved changeup and a newfound feel for pitching to both sides of the plate, Roegner emerged as a prospect by going 7-3 with a 2.56 ERA in 14 starts and one relief appearance. He logged 68 strikeouts vs. 12 walks in 91 1/3 innings and pitched a pair of complete games, including his first career shutout in the Missouri Valley Conference tournament.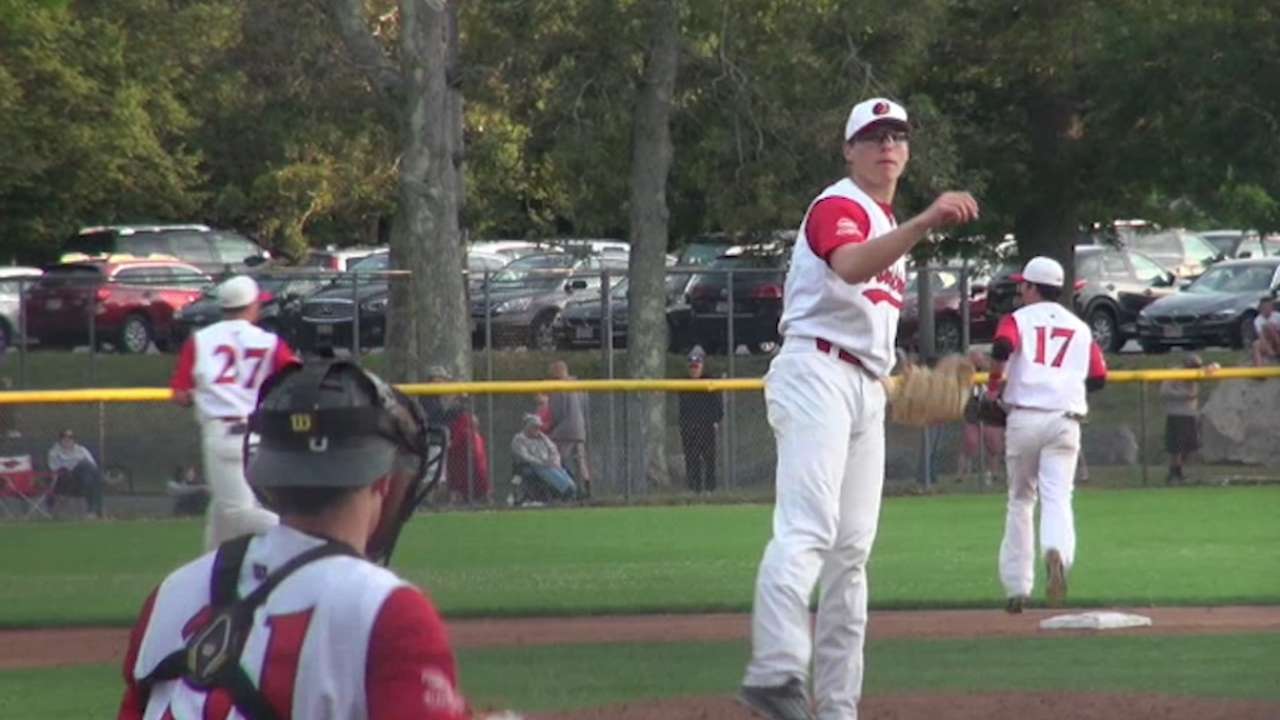 "I put it all together," the 22-year-old said of his final year at Bradley. "I learned how to pitch a little bit more. I guess the Brewers were watching and decided to give me a chance.
"I had a good feeling going into the Draft [that some team would take me], but I was trying to not get my hopes too high so they wouldn't be crushed. I was sitting there watching the Draft Tracker, trying not to go crazy."
Unreal. Time to get to work. Go Brewers!! pic.twitter.com/mlCwBHtIdY

— Cam Roegner (@slimdolla19) June 11, 2016
After the Brewers selected him, Roegner's family began planning another trip to Miller Park for Sunday's series finale against the Mets. When someone inevitably says it -- You could be pitching here someday -- the possibility will seem a lot more real.
"I'm ready to sign for anything and start my career," Roegner said. "We'll see where it takes me."
Adam McCalvy has covered the Brewers for MLB.com since 2001. Follow him on Twitter @AdamMcCalvy, like him on Facebook and listen to his podcast. This story was not subject to the approval of Major League Baseball or its clubs.