Grimm, Cubs not concerned with June swoon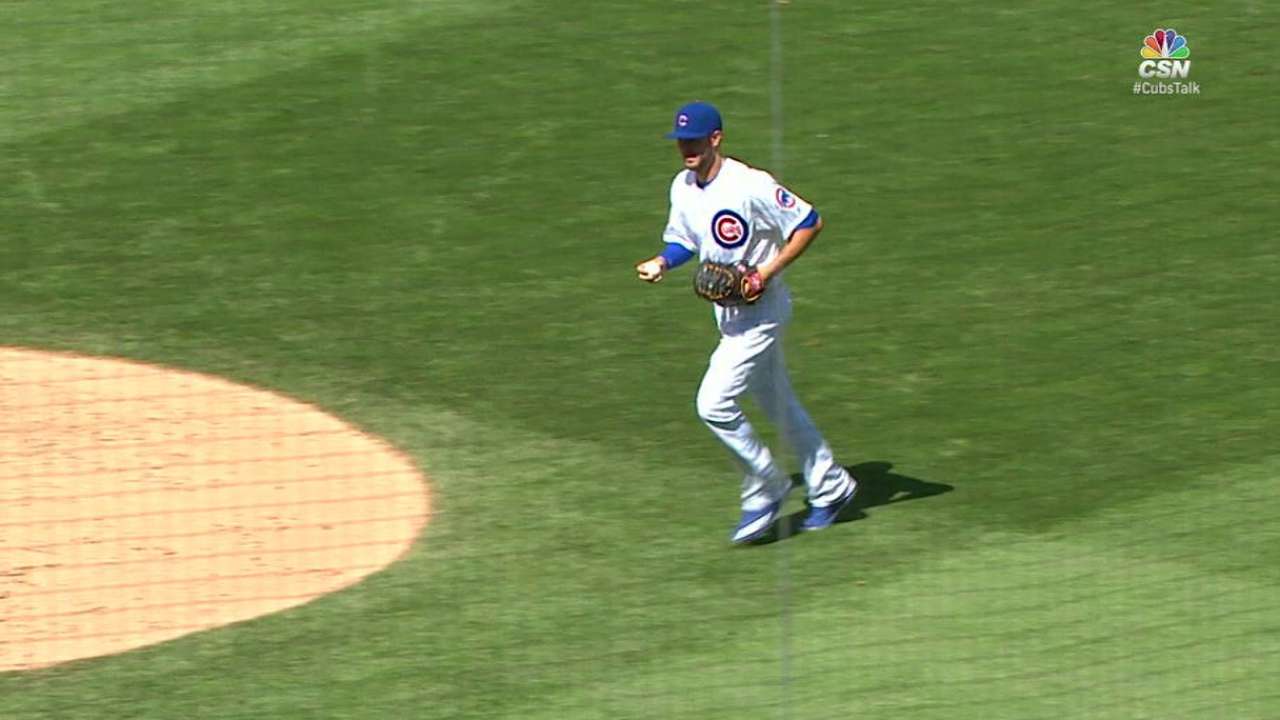 ATLANTA -- Cubs reliever Justin Grimm has given up five earned runs over 1 2/3 relief innings in five appearances this month which, if you do the math, results in a 27.00 ERA. That's not like him.
"You sit here and think about a hundred different things," Grimm said on Saturday. "It's easy to say, 'Don't think about it.' That's the easy way out and it isn't that easy, and that's the truth about it. Where I'm at with it now is keeping my head down, work hard and it'll all turn around."
Manager Joe Maddon also expects the right-hander to get back on track. Last season, Grimm compiled a 1.99 ERA in 62 outings.
"I think he's fine," Maddon said. "Regardless of the score, his command has been off. I think he's trying to do too much in situations. I have so much faith in that guy. He's going to be huge for us.
"He's one of the best left-handers in the National League -- I mean that as a pitcher and a general human being."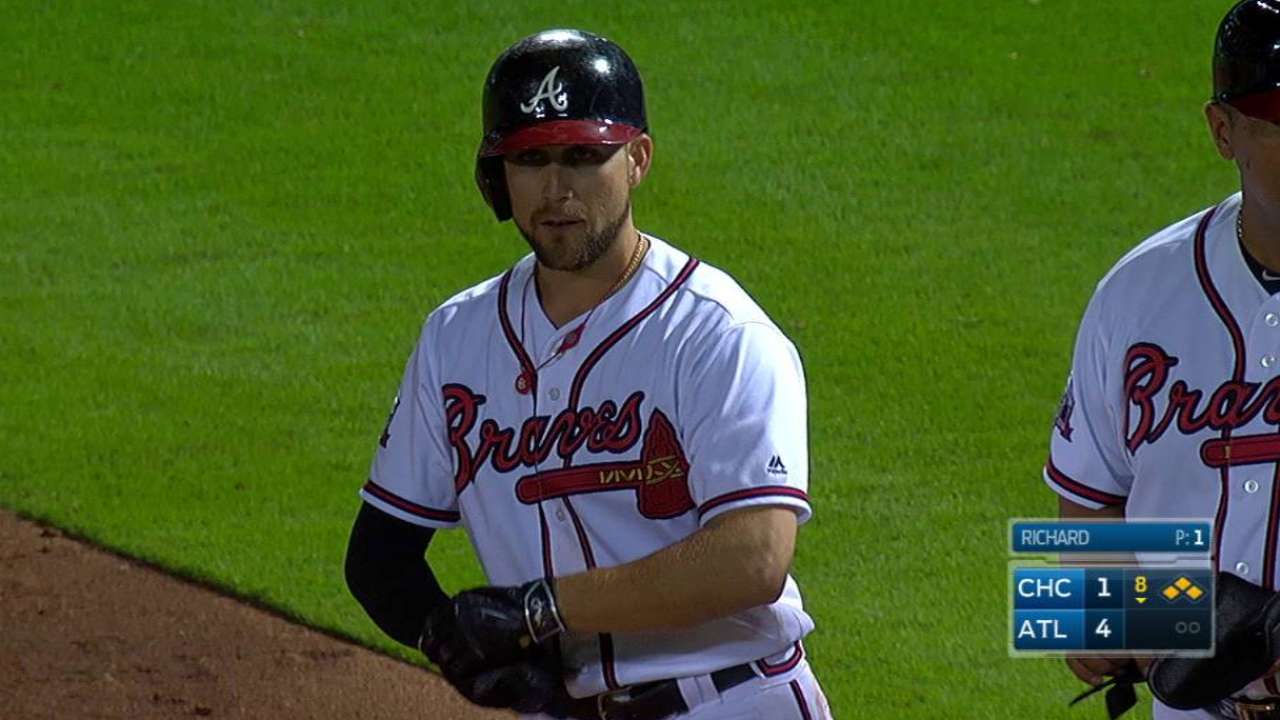 Grimm, one of the most engaging people on the team, is actually right-handed but effective against lefties. He's not worried about his latest struggles.
"It's not a stuff thing," Grimm said. "Everybody goes through struggles, and it's just about how you handle it. I'm truly positive it will all turn around again."
Worth noting
• Albert Almora Jr. has played solidly in left field since he was promoted from Triple-A Iowa. What do the Cubs plan to do with the rookie when Jorge Soler returns from the disabled list?
"My first thought is, 'Of course Soler comes back and he plays,'" Maddon said of Soler, sidelined with a left hamstring strain. "My second thought is, 'What Albert can do is put his best foot forward and show us he's ready to play in the big leagues and make our decision difficult.'"
On Friday, Almora made two nice catches in left and also a heads-up throw to second on another play.
"He just does everything right," Maddon said.
But Maddon also likes having Soler in the lineup.
"You can see what [Soler's] presence in the lineup means," Maddon said. "Too many people forget what he did last year in the playoffs, which was exceptional."
Soler batted .474 in seven postseason games, hitting three home runs.
• In the ninth round of the MLB Draft on Friday, the Cubs selected right-hander Duncan Robinson out of Dartmouth College, which is where Chicago pitcher Kyle Hendricks went to school.
"I know he's a pretty big kid, maybe [6-foot-6]," Hendricks said. "He's got good command, [throws] low 90s. I know he doesn't walk a lot of guys. The most I know about him is off the field. I met him briefly. He's a realy good kid, especially from what I've heard about him from coach [Bob Whalen]."
When Hendricks returned to Dartmouth to finish his degree, he met Robinson, who was on the baseball team.
• Speaking of Cubs ties to the Draft, Maddon was excited to see the team select left-hander Dante Biasi, who is from Hazleton, Pa., which is the manager's hometown.
"I don't know him, I don't know the family, but I'm sure I'll find out very quickly," Maddon said. "It's a big day back home."
Carrie Muskat has covered the Cubs since 1987, and for MLB.com since 2001. She writes a blog, Muskat Ramblings. You can follow her on Twitter @CarrieMuskat and listen to her podcast. This story was not subject to the approval of Major League Baseball or its clubs.