Cano's power show lifts #ASGWorthy case
Mariners 2B has third multi-homer game of season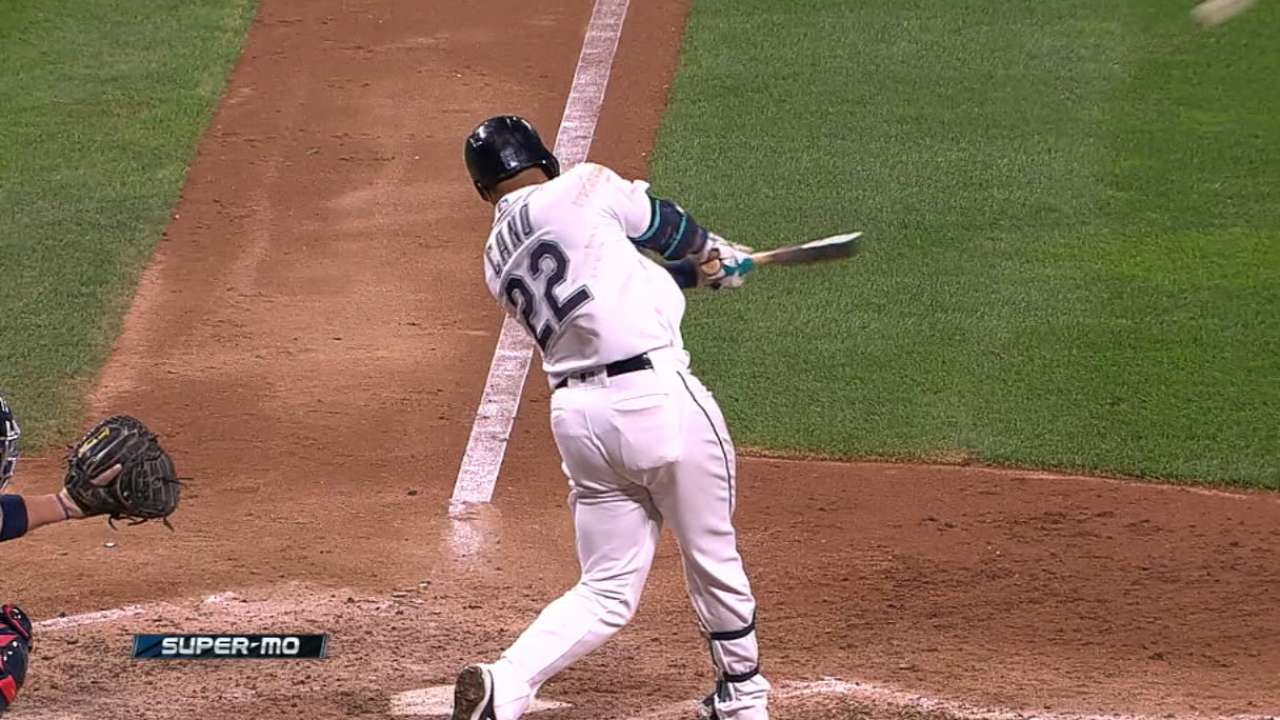 SEATTLE -- Robinson Cano accomplished something in Thursday night's 5-3 loss to Cleveland that he had never done in his 373 previous games with the Mariners.
He delivered three extra-base hits with two home runs and a double. He had done that 18 times previously in his career, all with the New York Yankees. The last came on Sept. 13, 2013 against Boston.
• Cast your Esurance All-Star ballot for Cano and other #ASGWorthy players
But for Cano, he wanted to use those hits to beat Cleveland.
"It's good, but could have been better,'' Cano said. "I love to win games. The one who wins is the one who celebrates.''
It was also Cano's 18th career multi-homer game, his 20th multi-hit game this season and seventh with multiple extra-base hits.
But those extra-base hits Thursday were offset by extra base-runners allowed by Mariners pitchers. The first four Mariners pitchers combined for eight walks, including five by starter Nathan Karns. Three of those would score.
"He [Cano] smoked those balls, he really did,'' manager Scott Servais said. "Good at-bat with the double down the line, too [in the third]. But give them credit. They got the big hits, they got the big outs late. Their closer [Cody Allen] hung in there.''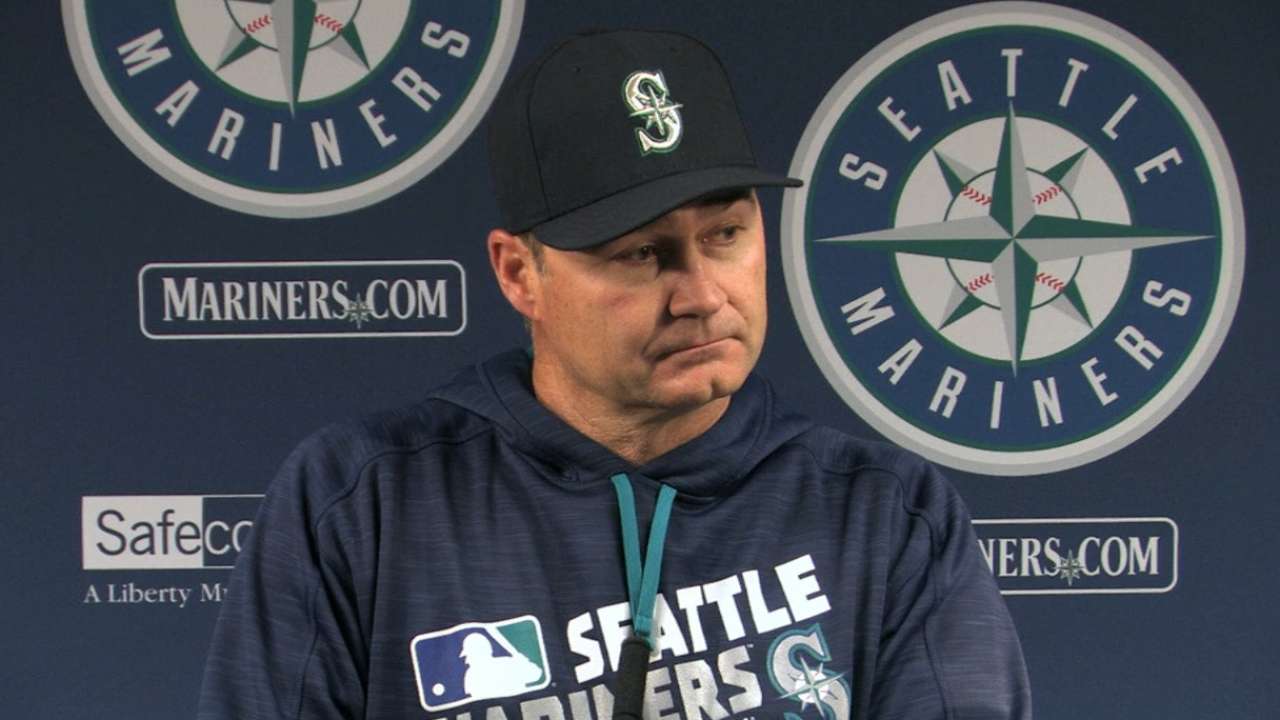 Cano hit his 17th home run in the first, a solo shot on a 2-1 pitch from Josh Tomlin. He cracked his 18th in the eighth, another solo, off Bryan Shaw to put the game at 5-3.
Cano came up again in the ninth, with two outs and two on, with the game on the line. He faced Allen.
"You're just trying to put the ball in play,'' Cano said. "I'm not trying to hit homers or anything. There's two outs. If I get a hit there, it's 5-4 and Nellie [Cruz] comes to bat. That's the game. Not every at-bat you're going to succeed."
Allen stayed away most of the at-bat but came inside at 3-2 and Cano swung and missed, but catcher Chris Gimenez let the ball get away. Cano didn't see it initially and then sprinted for first. Gimenez threw him out by a half step to end the ball game.
"This team has been like that the whole year. We just got to find a way to start earlier,'' Cano added. "It makes it easier for the team and also for starters. If you're up one [run], as a pitcher, you don't want to make any mistakes. If you are up a couple runs, you think let's get a double play.
"We keep fighting. Lots of games left in the season. Last thing you do is hang your head.''
Bob Sherwin is a contributor to MLB.com based in Seattle. This story was not subject to the approval of Major League Baseball or its clubs.