A's draft Cal righty with 37th overall pick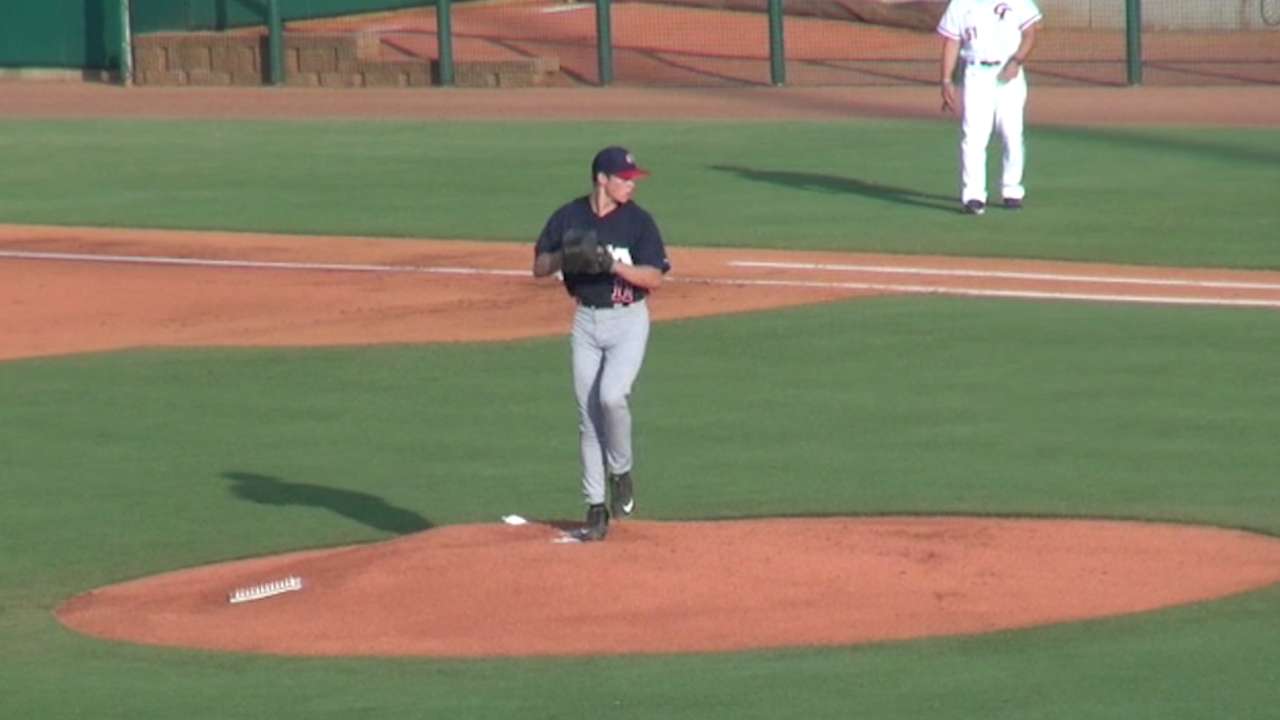 OAKLAND -- The A's stayed local when it came to their second Draft pick Thursday, taking Cal's Daulton Jefferies, a right-handed pitcher for the Golden Bears.
Jefferies was the 37th overall selection of the Draft and the second of three collegiate pitchers chosen by the A's, who also grabbed left-hander A.J. Puk (No. 6 overall) and right-hander Logan Shore (No. 47) from the University of Florida.
The Draft continues Friday with Rounds 3-10. The MLB.com preview show begins at 9:30 a.m. PT, with exclusive coverage of Rounds 3-10 beginning at 10 a.m. PT.
• 6th overall: A.J. Puk
• 47th overall: Logan Shore
Ranked by MLBPipeline.com as the No. 57 overall prospect going into the Draft, Jefferies put together a 7-0 record and 1.29 ERA when he wasn't sidelined by various injuries.
A's scouting director Eric Kubota said Jefferies is still nursing a minor shoulder injury.
"After some more rehab, he'll be 100 percent," Kubota said. "We don't necessarily think he's there just yet, but we did have our doctors and trainers examine him, and we're really comfortable that he will be 100 percent healthy after a little bit more rehab time."
Standing 6 feet tall and weighing 180 pounds, what Jefferies lacks in size he makes up for in stuff, boasting a four-pitch repertoire that includes a strong changeup and slider.
He's Cal's highest drafted player since outfielder Brett Jackson was selected by the Cubs with the 31st overall pick in 2009.
"I'm so thankful for the opportunity," Jefferies said in a statement issued by Cal. "This moment is what I've been working towards my whole life, and to be with my family on this day is very special. However, there is still work to be done."
Jane Lee has covered the A's for MLB.com since 2010. This story was not subject to the approval of Major League Baseball or its clubs.