Royals draft resilient righty Puckett on Day 1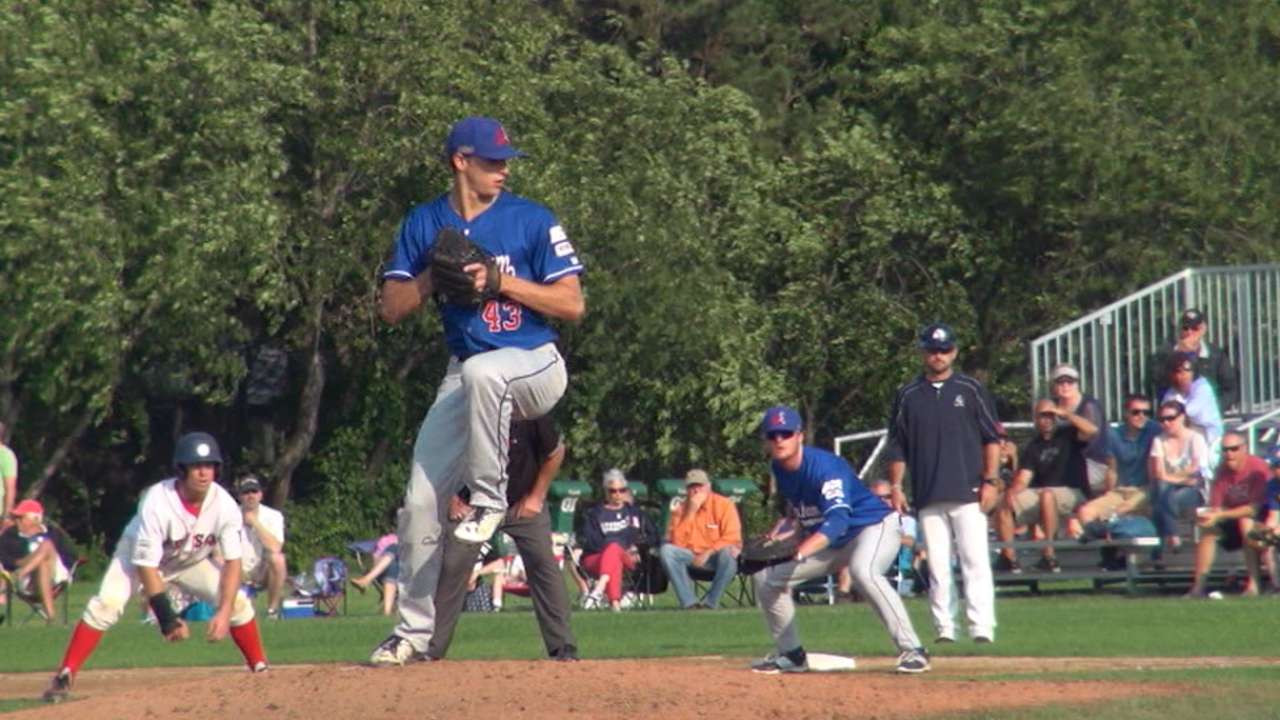 Five years ago, A.J. Puckett was a two-sport standout at De La Salle High School in Concord, Calif. In addition to pitching, he spent time at quarterback and safety on the football team.
That all changed after Puckett spent two weeks in a coma as a result of an epidural hematoma. Puckett's focus shifted solely to baseball, where he excelled. The 6-foot-4, 200-pound right-hander was drafted out of high school by the Oakland A's in 2013. He opted instead to attend Pepperdine, re-entering the Draft after a standout junior season that saw him earn WCC Pitcher of the Year honors.
Puckett's choice to attend college was further validated as the Royals selected him with the 67th overall pick in the 2016 MLB Draft on Thursday, 994 spots higher than where he was originally selected. There was some thought Puckett could have gone even higher, but he eventually fell toward the back end of the second round, where the Royals jumped on him.
"We were sweating it out for a while," Royals director of scouting Lonnie Goldberg said. "College starting pitching is usually at a premium."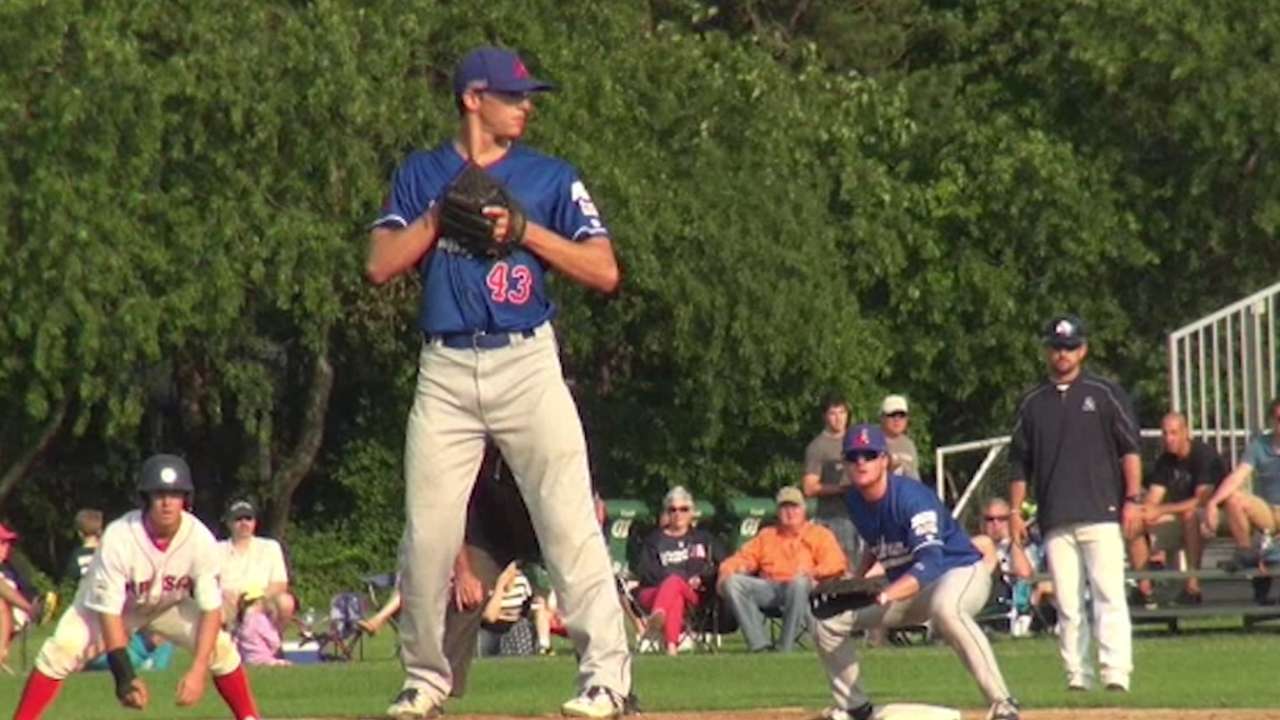 Before his breakout junior season, Puckett wasn't necessarily viewed as having the highest ceiling, which may have helped him slip to the Royals, according to Goldberg, who added that he views Puckett as a "mixture" of Kyle Zimmer and Alec Mills, two pitchers in the Royals farm system. Goldberg also praised Puckett's control and athleticism, among other things.
"He throws a ton of strikes," Goldberg said. "He can pitch to all quadrants. He does all things you look for in a starting pitcher. We think he's got huge upside still left in him."
Puckett's junior season was far and away the best of his college career. In 14 starts, he went 9-3, posting a 1.27 ERA and a 0.916 WHIP. He enjoyed a stretch of 45 2/3 innings without allowing a run and ended up with All-American honors from several outlets.
Puckett also continued to gain velocity with his fastball, which sits in the 90- to 95-mph range. The Royals' scouting department views him as a four-pitch pitcher, with a good changeup, an overhand curveball and a slider that's a work in progress.
While the slider is still coming along, Goldberg said he can see Puckett starting above Class A Advanced Wilmington, although he added that such a decision will be made later.
"He's still got ceiling left to him," Goldberg said. "He's really, really competitive."
The Draft continues on Friday with Rounds 3-10. The MLB.com preview show begins at 11:30 a.m. CT, with exclusive coverage of Rounds 3-10 beginning at noon CT.
Scott Chasen is a reporter for MLB.com based in Kansas City. This story was not subject to the approval of Major League Baseball or its clubs.