Mets select right-hander Dunn with 19th pick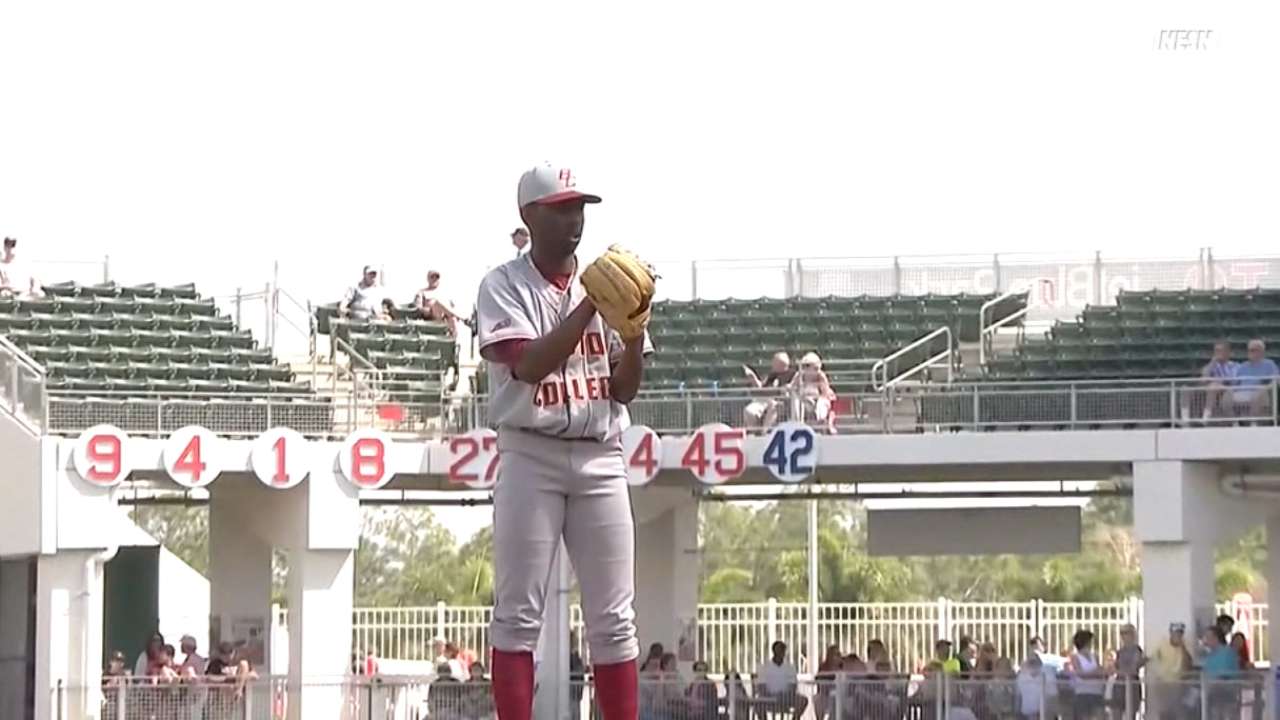 NEW YORK -- Long Island is home to nearly 8 million people, a disproportionate number of them Mets fans growing up in the shadow of Shea Stadium, then Citi Field. From Montauk to the Queens border, that bunch has embraced current Mets pitcher Steven Matz as one of its own, a rare Long Islander on the hometown team.
Now the fan base has two more native sons to watch, analyze, scrutinize and cheer. The Mets twice dipped into their own backyard in the first two rounds of the Draft on Thursday, selecting Boston College right-hander Justin Dunn of Freeport with the 19th overall pick, and UConn lefty Anthony Kay of Stony Brook -- Matz's hometown.
The Draft continues on Friday with Rounds 3-10. The MLB.com preview show begins at 12:30 p.m. ET, with exclusive coverage of Rounds 3-10 beginning at 1 p.m. ET.
• Mets wrap up Day 1 with slugging first baseman Alonso
"To be honest, I didn't feel like flying this year, so I just scouted guys I could drive to," scouting director Tommy Tanous joked. "It was so bizarre, the fact that both kids are local kids. It's just how the Draft played out. We had no intention of manipulating the Draft or anything to get these players. We were thrilled to get them."
Dunn, 20, is the jewel of the Mets' Draft, a local product who zoomed up scouting boards this spring as he added weight and velocity to his pitching profile. Spending most of his junior season at B.C. as a reliever, he joined the Eagles' rotation this spring and took off from there, reaching speeds of up to 99 mph with his fastball. By the end of the season, he had posted a 1.49 ERA in 17 games, including seven starts, with 66 strikeouts in 60 1/3 innings. Mets scouts attended all seven of his starts, their interest burgeoning.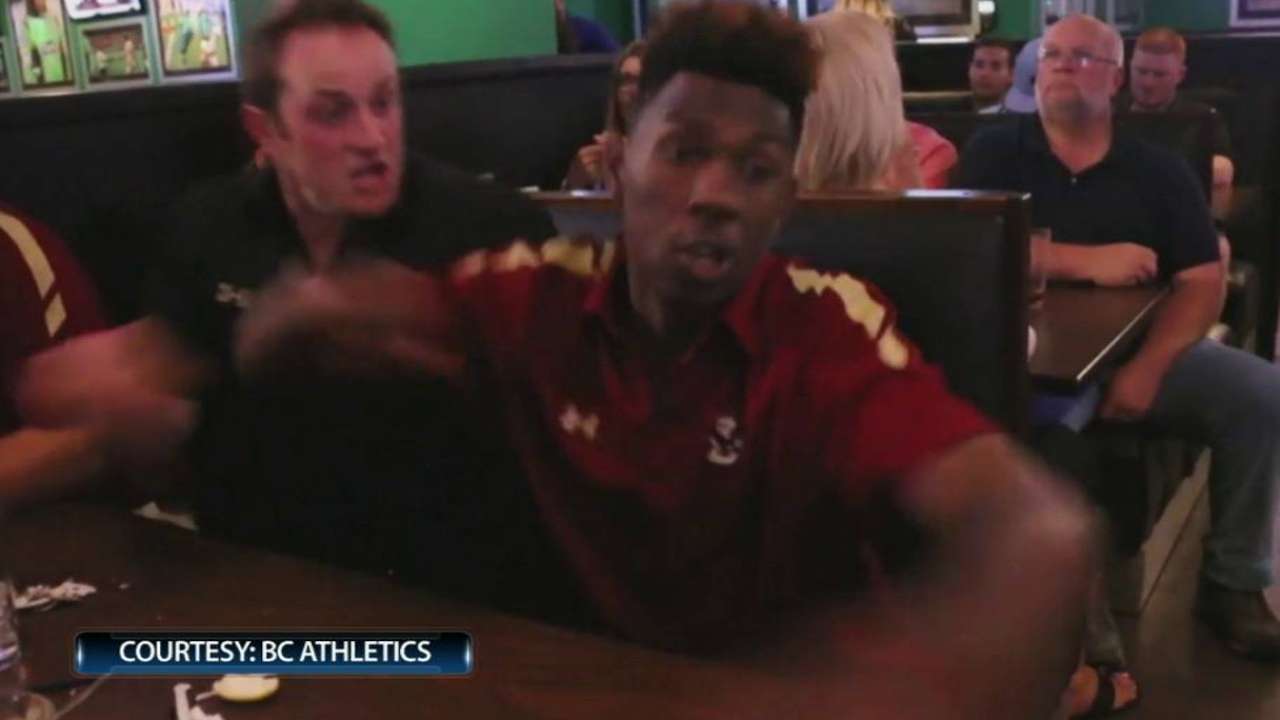 "He was certainly on our radar," Tanous said. "But when he transitioned to a starter last year ... [assistant scouting director Marc Tramuta] really kind of rang the bell of, 'This guy could be a starter, not just a reliever.' We value starters ... quite a bit. That transition to a starting role really gave us a chance to see him."
Plenty of players in the Draft throw hard, however. Only a select few are from New York. Fewer still are from Long Island. Of those, only a handful have ever played for the Mets.
Matz is one, debuting last season after coming to the Mets as a second-round pick in 2009. Three years later, Kay followed the path Matz blazed in Stony Brook, thriving at Ward Melville High School before moving on to UConn. About 40 minutes to the southwest, natives of Freeport were cheering on Dunn, who attended high school at The Gunnery in Washington, Conn. Both players were drafted in the late rounds out of high school, opting instead to pitch in college.
"Because of our familiarity with them, we may have had them a little higher than some other teams, because they are in our backyard," Tanous said. "We had as many looks at them as any other team."
Within minutes of Dunn's selection, congratulations came pouring in on Twitter from the B.C. community. One video, from B.C.'s baseball account, showed Dunn and his teammates explode into celebration at the restaurant where they were watching in the Draft. Earlier in the night, Pete Frates of Ice Bucket Challenge fame sent him a message wishing him good luck, as Dunn prepared for the Draft with several of his teammates.
When you get picked 19th overall in the #MLBDraft with 34 of your brothers there with you!https://t.co/8fc04P6QIj

— BC Baseball (@BCBirdBall) June 10, 2016
Dunn is the first pitcher the Mets selected with their top overall pick since they took Matt Harvey seventh overall in 2010.
Anthony DiComo has covered the Mets for MLB.com since 2008. Follow him on Twitter @AnthonyDiComo and Facebook, and listen to his podcast. This story was not subject to the approval of Major League Baseball or its clubs.