Coghlan rejoins Cubs in Atlanta after trade
La Stella goes on 15-day disabled list with a right hamstring strain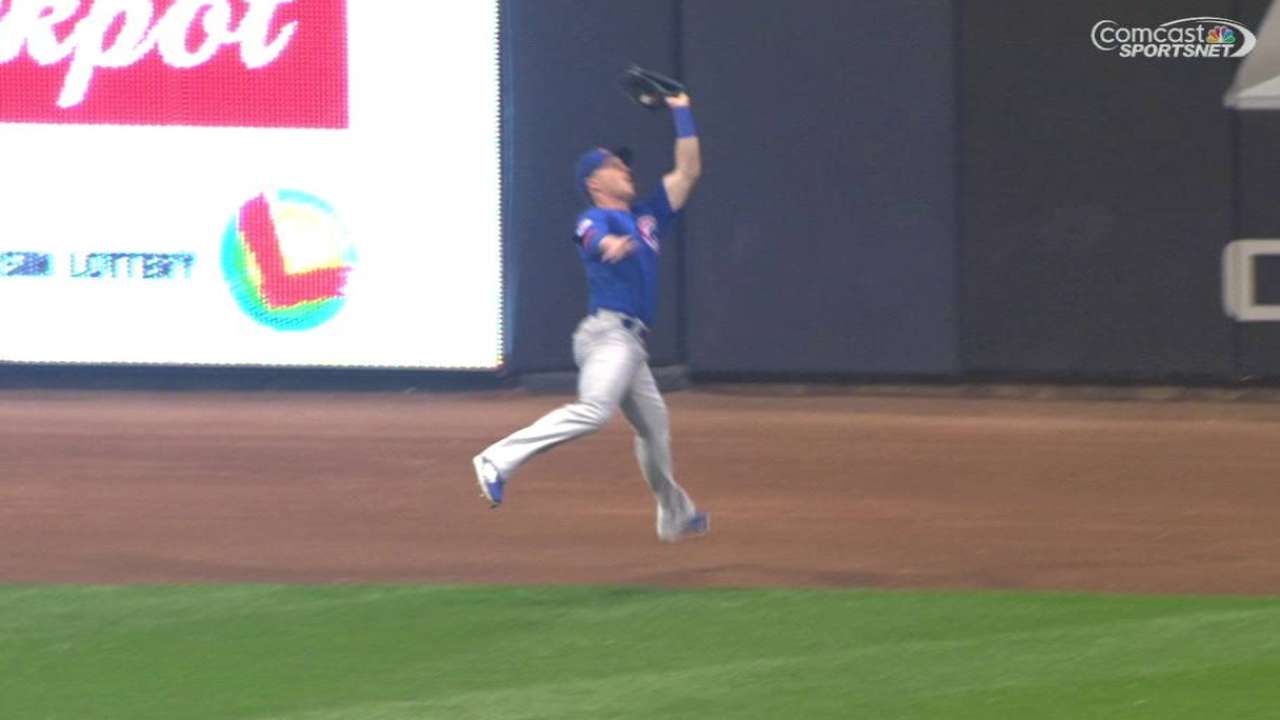 ATLANTA -- Chris Coghlan rejoined the Cubs on Friday and it's as if he never left.
The Cubs acquired the outfielder from the A's in exchange for infielder Arismendy Alcantara on Thursday, and they added Coghlan to the 25-man roster on Friday. He takes the spot of infielder Tommy La Stella, who was placed on the 15-day disabled list, retroactive to Wednesday, with a right hamstring strain.
Coghlan, 30, spent 2014-15 with the Cubs before being traded to the A's in February for right-hander Aaron Brooks. He was batting .146 with five home runs and 14 RBIs in 51 games with the A's, making starts at five positions.
"The bottom line, I didn't perform well enough," Coghlan said of his stint with the A's. "That was one of the burdens I felt for the guys there is that I didn't help them win more in Oakland. Things didn't work out. It really doesn't matter. At the end of the day, it's a new season for me. You can learn from that. I'm just excited to be here. It's a new chapter. This is the best team in baseball before I got here, and I want to help in any way."
Cubs manager Joe Maddon said they talked about adding another left-handed bat with La Stella being sidelined, and Coghlan's name came up.
"I know he was struggling in Oakland a bit, but we didn't consider that much of a big deal," Maddon said. "Talking to him now, I feel really confident he'll be fine."
Coghlan got right to work with hitting coach John Mallee with an early batting practice session on Friday. There were a lot of hugs from players welcoming him back. He lined out to second in a pinch-hit appearance in a 5-1 loss to the Braves.
"When you have relationships with friends and you haven't seen them for a while, you can't help but smile and hug, and it seems like you never skipped a beat," Coghlan said.
Alcantara, 24, has spent this season with Triple-A Iowa, batting .264 and going 21-for-21 in stolen bases. He was assigned to Triple-A Nashville after the trade.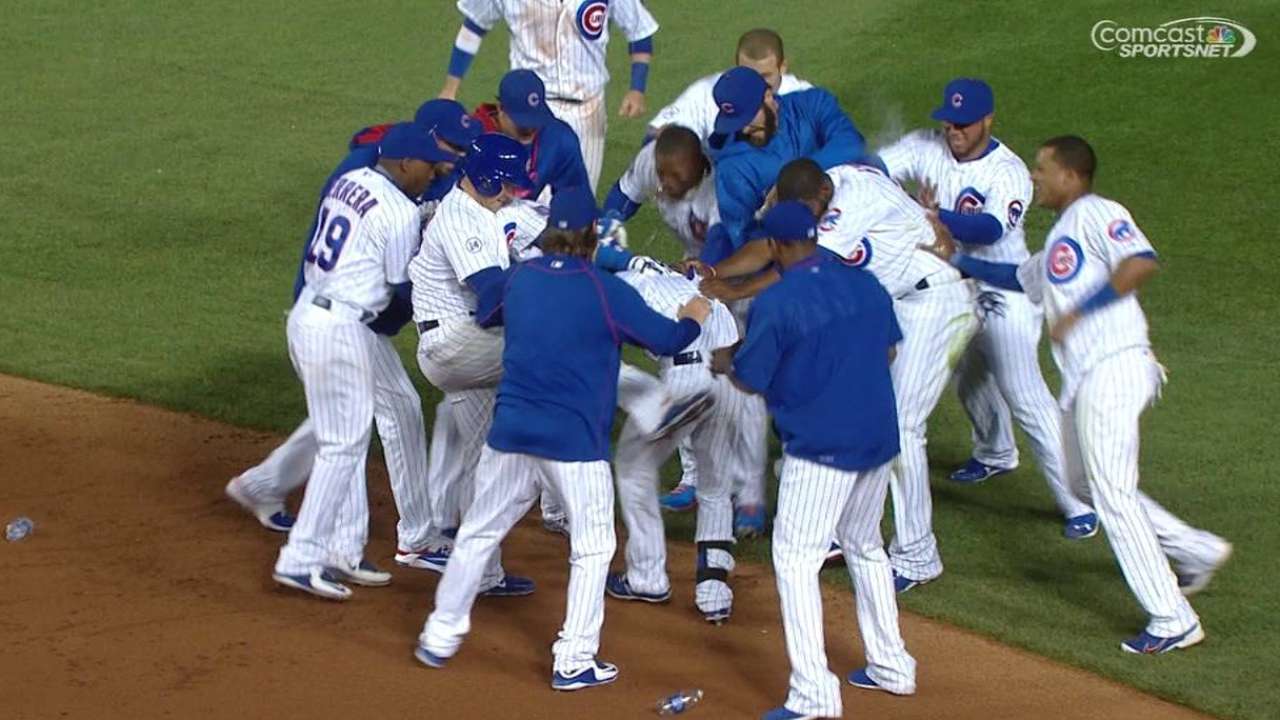 Coghlan will primarily play left field and possibly some first base to give Anthony Rizzo a breather.
La Stella has batted .291 with eight doubles, two homers and seven RBIs in 38 games for the Cubs this season. He injured his right hamstring on Tuesday running the bases in Philadelphia, and he had to be lifted for a pinch-runner. He did not undergo an MRI, and the injury is considered minor.
"It wasn't a pop or a grab, but some tightness," La Stella said. "It makes sense at this point [to go on the DL] rather than go short-handed, which I don't think makes sense."
Coghlan was dealt to make room for Dexter Fowler, who re-signed with the team after exploring free-agent options. It was a bittersweet moment for Coghlan, who expected to be with the Cubs this season.
"It was very crushing for me and my family," Coghlan said of that day in February in Mesa, Ariz. "We love Chicago, we love the guys. ... I don't think people understand the emotional aspect of having to do that and then go start over in a place you don't even know. We did that and it didn't work out there, and the best thing about the whole thing is I got to come back here."
Carrie Muskat has covered the Cubs since 1987, and for MLB.com since 2001. She writes a blog, Muskat Ramblings. You can follow her on Twitter @CarrieMuskat and listen to her podcast. This story was not subject to the approval of Major League Baseball or its clubs.