Carrasco's night marred by two mistake pitches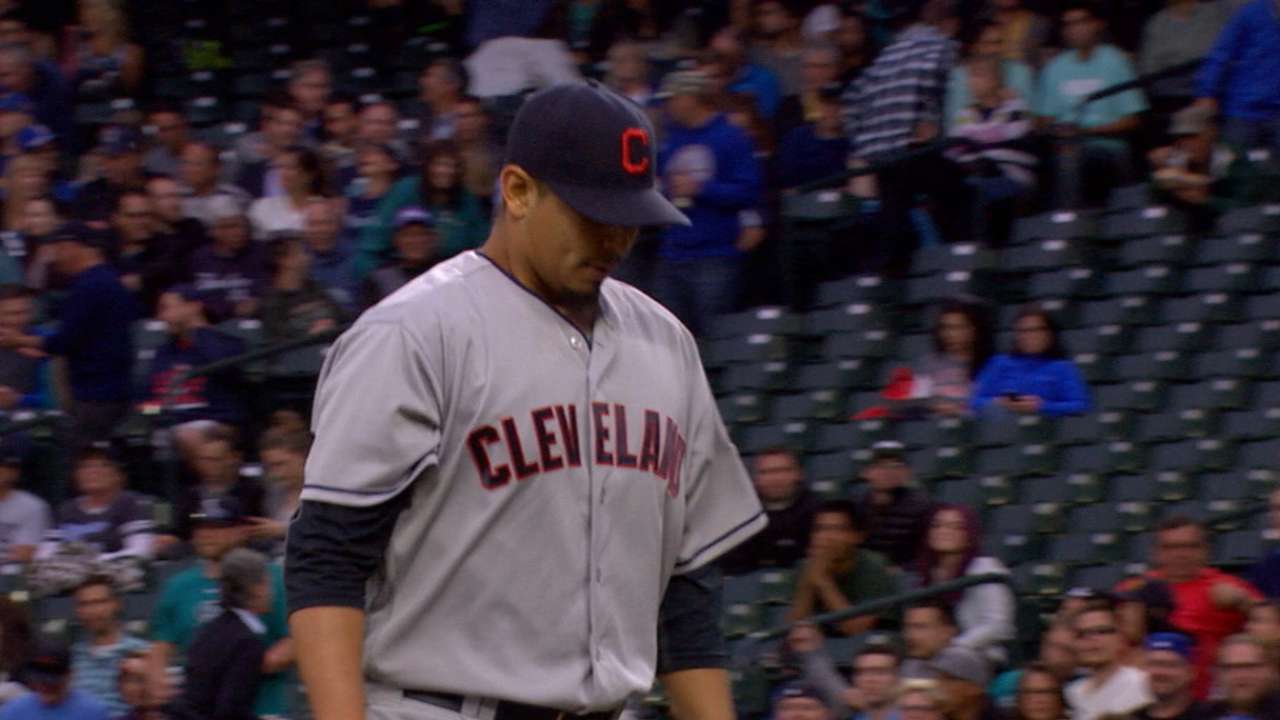 SEATTLE -- Except for two costly hanging sliders to Mariners No. 9 hitter Chris Iannetta, Indians right-hander Carlos Carrasco said he felt good in his second start since coming off the disabled list.
Carrasco (2-1), allowed four runs on five hits in 6 2/3 innings on Wednesday night against the Mariners, but also got little offensive support, as the Indians managed just three hits in eight innings against Seattle starter Taijuan Walker in a 5-0 loss.
Iannetta hit a two-run homer in the third inning and added a solo shot in the fifth.
"I thought he threw the ball well. Early on, he was kind of feeling for it a little bit, but he settled down nicely," Indians catcher Chris Gimenez said of Carrasco. "Really, unfortunately for us, two bad pitches kind of decided our night. At the same point, you've got to tip your cap to Iannetta. He did what he should do with a hanging slider. He put some good swings on it, and two balls went a long way."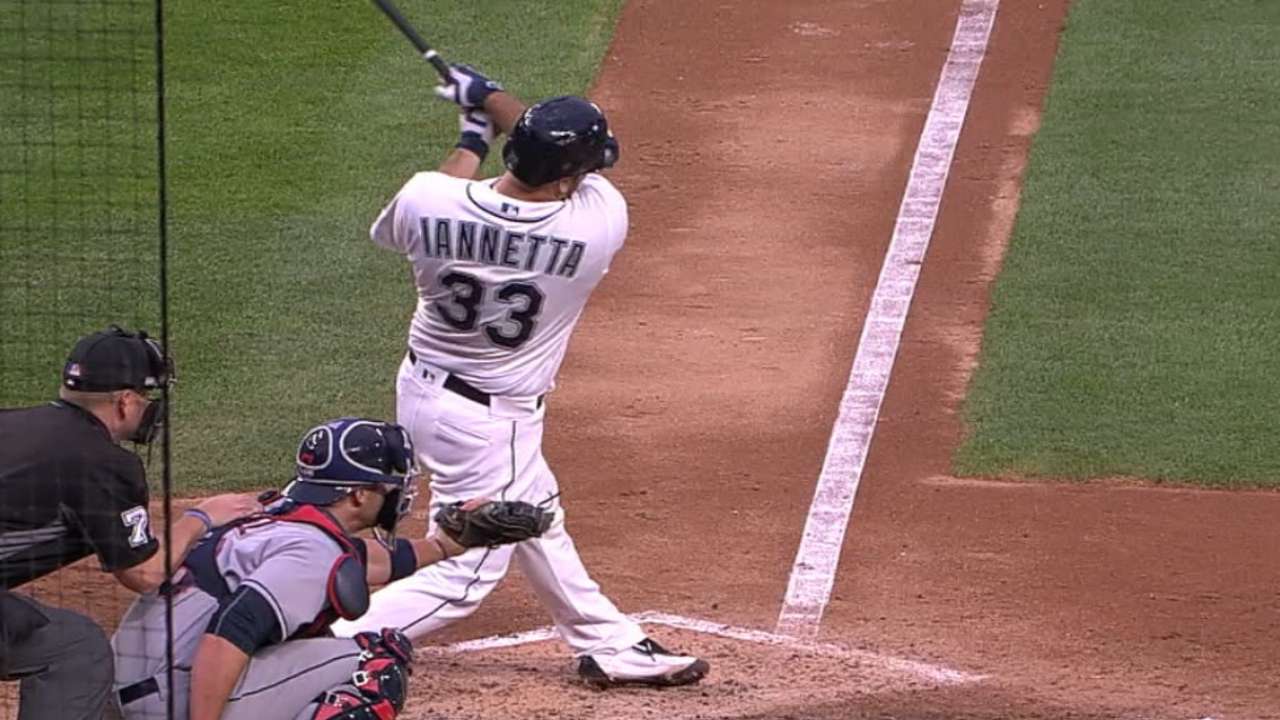 Carrasco, who was on the DL from April 25-June 2 with a strained left hamstring, threw 100 pitches, striking out six and walking one.
In his previous start, he allowed three runs on nine hits in five innings with two strikeouts and one walk but did not get a decision in Cleveland's 5-4 walk-off win over Kansas City.
"I think more important is I felt great. Continued battling right there, trying to get deep in the game," Carrasco said. "This time I felt way better, strong."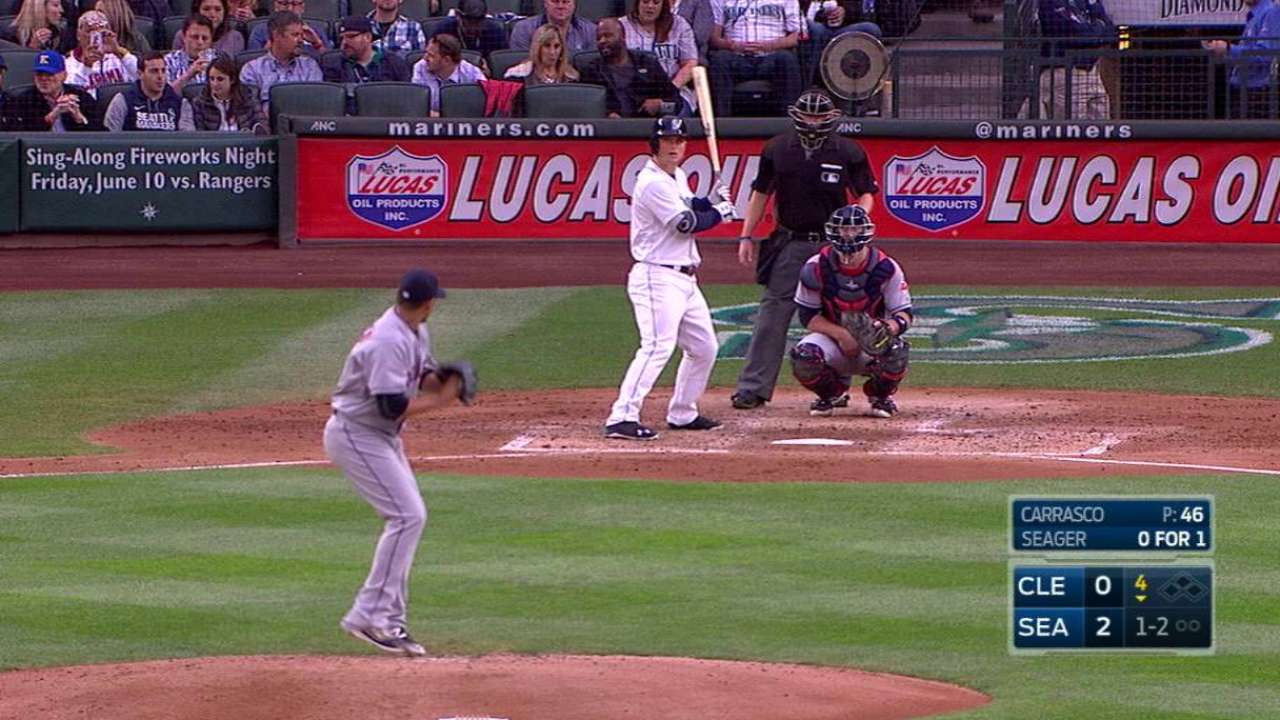 Carrasco allowed only one hit in 18 at-bats against Seattle's Nos. 2-7 hitters -- a leadoff single in the sixth inning to Robinson Cano.
Cleanup hitter Nelson Cruz, who had five homers in his previous six games, grounded into an inning-ending fielder's choice, grounded out and struck out against Carrasco.
"One through nine, that's a good offense," Gimenez said. "I don't know if he considers the nine hitter not as dangerous, but in the American League any hitter is dangerous."
Carrasco said he didn't lose focus against Iannetta after getting through the heart of the order.
"I just missed those two pitches right there," he said.
Jim Hoehn is a contributor to MLB.com based in Seattle. This story was not subject to the approval of Major League Baseball or its clubs.