Urias gets another start after solid LA debut
Dodgers rookie fans 7, allows 1 run but limited to 4 frames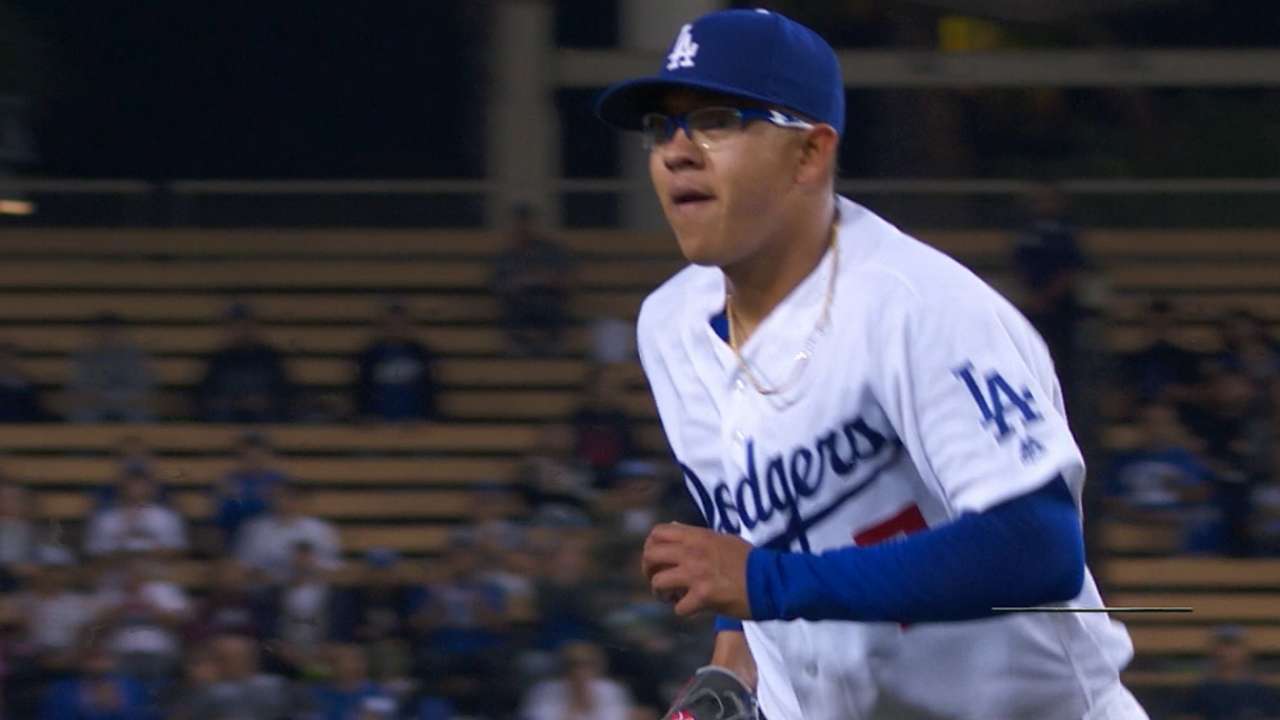 LOS ANGELES -- In a four-inning start Tuesday night, Julio Urias brought the Dodgers the thrill and the agony of rushing a teenager to the Major Leagues.
With his family making the trip from Mexico to be on hand, the 19-year-old struck out seven Rockies with a dazzling assortment of pitches, but was stymied by a pitch count designed to save his arm and, in the process, shifted the burden of five remaining innings to the bullpen in a 4-3, walk-off win on Trayce Thompson's home run.
"Yeah, Julio's going to get another start," said manager Dave Roberts, who wouldn't make that commitment before the game. "We just think that to get through four innings, to labor, obviously the 'pen the last two nights, but there's still growth, [so] we're going to keep going and give him another opportunity."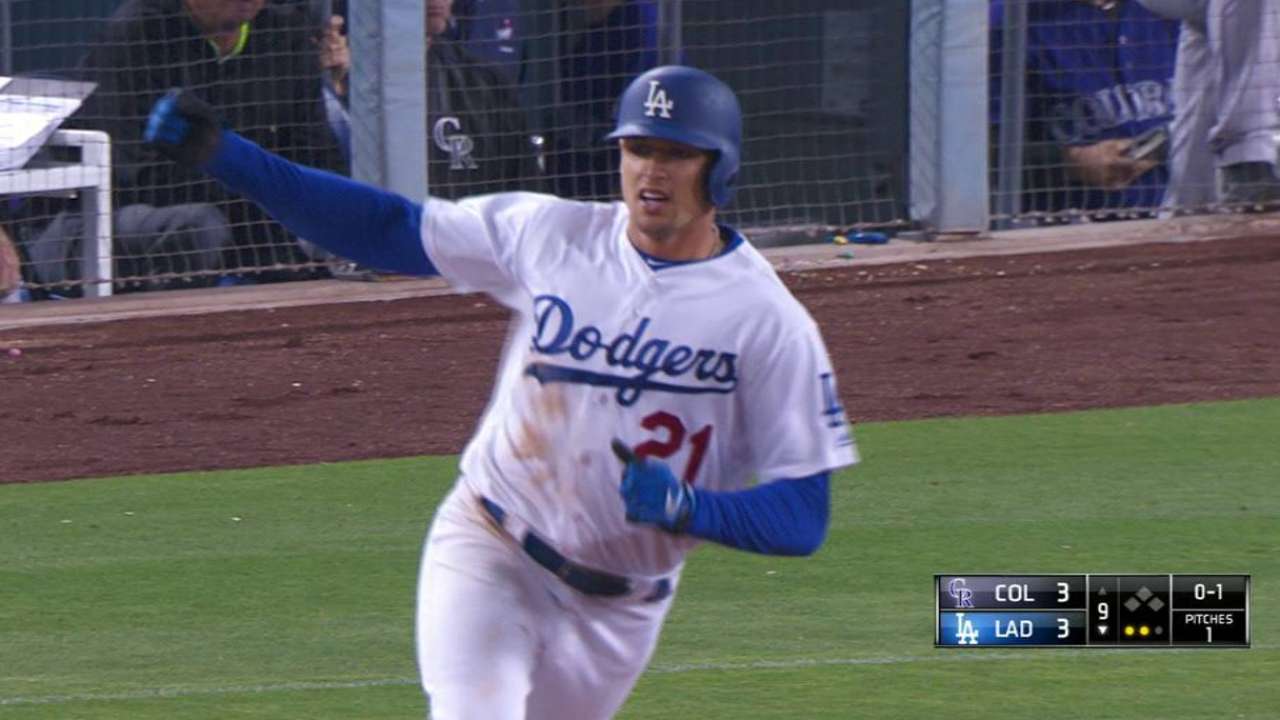 Of course, the reason the Dodgers called up Urias and keep giving him the ball is that there aren't better options. Hyun-Jin Ryu, Brandon McCarthy, Brett Anderson and Alex Wood are on the disabled list. Mike Bolsinger is already in the rotation. Jose De Leon just came off the disabled list at Triple-A and management seems disinterested in giving Zach Lee another shot.
With a two-run lead, Urias was removed one inning shy of qualifying to be in position for his first Major League win.
"At that point, 86 pitches in four innings, it was too much," said Roberts, who protected Ross Stripling's repaired elbow by lifting him with a no-hitter in the eighth inning earlier this year. "That would make no sense. Through four innings, that's a lot of stress."
Urias, whose first two starts were in the enemy territories of New York and Chicago, said any disappointment at not getting the victory personally was overshadowed by the large Latino turnout in the crowd of 40,525 that made him feel at home.
"Another dream was completed," he said of his home debut. "Every starter wants to go out and win, but I trust the team and what they're doing."
Urias is experiencing the same pitch-count dilemma as Clayton Kershaw did when he was a rookie. Roberts' explanation of what Urias needs to do sounded familiar to Joe Torre from eight years ago.
"Julio has the ability to get that empty swing," Roberts said. "There's some foul balls, borderline pitches that don't go his way. Major League hitters can wait you out and run counts. He's got to get to the point of get ahead of hitters and wipe them out."
Roberts said this was "an emotional game." Justin Turner slugged a three-run homer in the first inning, but the Dodgers let Colorado starter Eddie Butler off the ropes. The two-run lead got away in the seventh inning, and Roberts said it was a challenge managing five bullpen innings with a four-man bench.
"A lot of things go into it," Roberts said. "For Trayce to get that hit, that was big for us."
Ken Gurnick has covered the Dodgers since 1989, and for MLB.com since 2001. This story was not subject to the approval of Major League Baseball or its clubs.