If asked, Bumgarner would enter Derby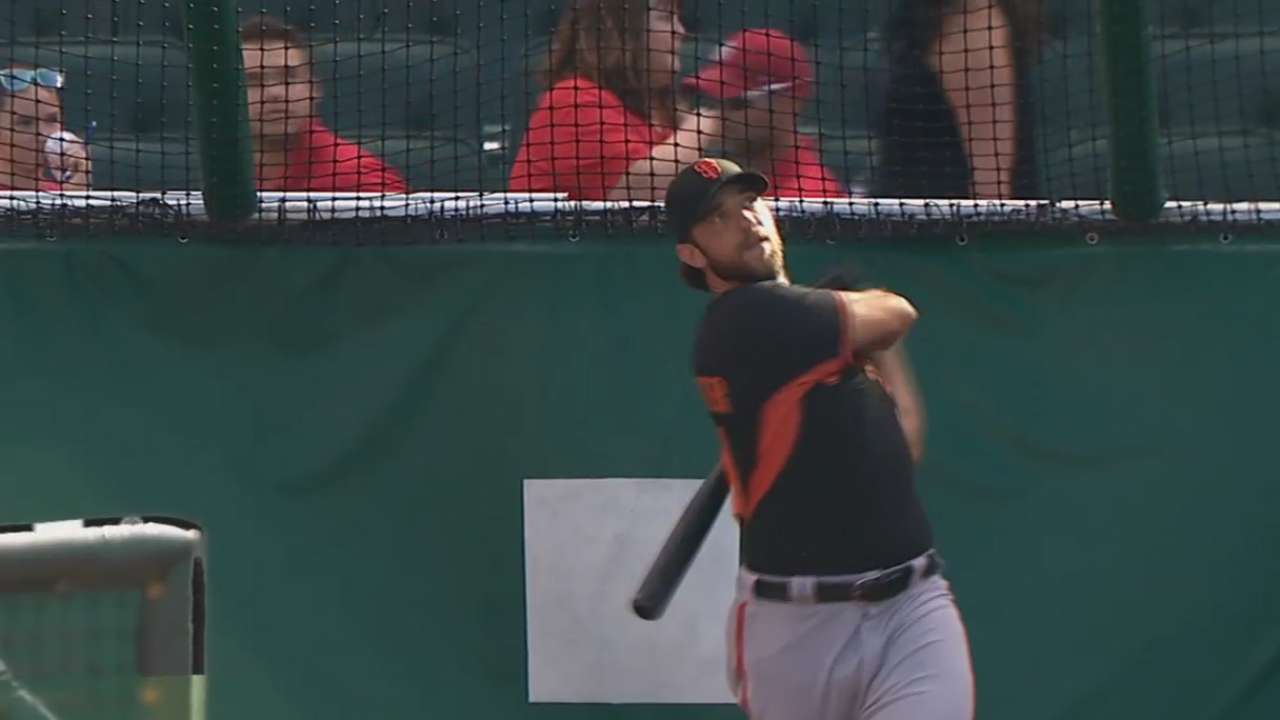 SAN FRANCISCO -- Giants pitcher Madison Bumgarner has a message to the folks coordinating the Home Run Derby at this year's All-Star Game in San Diego: Ask me and I will come.
The three-time All-Star and 2014 World Series MVP has 13 career homers, most among active pitchers in the Majors. Bumgarner hit five home runs last season and already has two this year, including one off Dodgers ace and three-time National League Cy Young Award winner Clayton Kershaw on April 9.
So if an invitation were to be extended to Bumgarner asking him to participate in this year's Home Run Derby, he plans to jump at the chance.
"I'll do it for sure," Bumgarner said. "If they ask me to do it, I'll do it."
No pitcher has taken part in the annual event, but Bumgarner has been one of the top power-hitting pitchers in the Majors for the past three seasons and would give the Derby a definitively different look if he is invited.
One person who might not want Bumgarner to do it is Giants manager Bruce Bochy, who is concerned about the potential for injury to his top pitcher.
"I don't know how serious this is all getting, but it's been brought up to me," Bochy said.
Michael Wagaman is a contributor to MLB.com and covered the Giants on Tuesday. This story was not subject to the approval of Major League Baseball or its clubs.